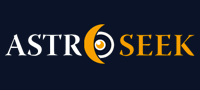 Astro-Seek.com Seek and meet people born on the same date as you ...
The Great Resignation - Discussions, questions
---
The Great Resignation
February 12, 2022 at 03:09 (UT/GMT)

LyraLealdra
The Great Resignation
Can someone please do a reading for me as to why I can´t get a job? Or like what direction or career path I should aim for? Please don´t say customer service :´( lol

Posts in topic
February 12, 2022 at 07:00

s81
Jupiter disposes your Mercury in Sagittarius, which in turn rules your 10th house (how do you serve society), where Jupiter is.
Your Lot of Fortune is in 9th house (analog to Sagittarius) and in Leo which is ruled by the Sun, that in your chart is in Sagittarius, so it´s also disposed by Jupiter.
Jupiter also disposes your Mars (take action) and rules your 2nd house (how do you earn money).
Besides Mercury means commerce (amongst other things like communication), and that´s why you have been working in customer service, Jupiter is everywhere in what´s related to jobs and earning money in your chart. Jupiter means many things, from foreign countries and languages, universities and high studies, philosophy and religion, tourism and hospitality, and long etc.
As usual, there is certain plasticity in what you can do and be successful, but it depends on you, you´ll have to use your imagination to explore options in your head and be brave to explore options for real too.
Your North Node is in your 2nd house, so you´ll live experiences that put you in contact with your own values and resources, how to deal with money for example, that with Neptune and Uranus in that house, is not an easy task. But it isn´t impossible neither. May be travelling to a foreign country (something related to Jupiter) might open your mind and picture some alternatives for you.

February 12, 2022 at 11:38
ElsaX
1. What covers you: the world
2. What crosses you: page of cups
3. Beneath you: knight of swords
4. Behind you: nine of swords
5. Crowns you: 4 of pentacles
6. Before you: 4 of cups
7. You: chariot
8. Others: knight of pentacles
9. Hopes, fears, expectations: ace of pentacles
10. Likely outcome: the hierophant
The world and page of cups is the issue in a nutshell: you've reached an end and are in the cusp of something new, and are expecting a favorable message soon
Beneath you, how you interpret the recent past, is the knight of swords: sudden and unexpected changes, a period of struggle.
Your actual recent past is the nightmare card: excessive worry about a situation.
Where you see the situation evolving to: financial security
Your immediate future as the 4 of cups shows you are blinded by opportunities presented to you, but it also can be an indicator that things can't be rushed, so the present might take some time to resolve.
The hierophant as an outcome card indicates you should seek advice from an expert consultant. It can also mean teaching, or learning.
Maybe upskilling through a course is what's needed before you'll find what you're looking for
https://ibb.co/dWWjZMP


February 12, 2022 at 14:51

Astro-Seek.com
System message: Post has been written by user nutelina, who already deleted profile on this website:
=====

Honestly I think they want us on life support. I work in IT. I somehow knew I shouldn´t go into music and here we are. Still love music. It´s made by angels.

You wanted tarot, I don´t have them and I´m not experienced. But if I look at your baby chart very quickly I know why you said customer support;
"Jupiter in the 10th House
Jupiter in the tenth house suggests people´s prerequisites for a successful career. These people are cautious and foreseeable when they make long-term plans. They will achieve success by doing things their own way. Their moral attitudes will bring them respect and increase their influence on others.
"

February 12, 2022 at 16:08

s81
»
nutelina
Whoa, tnx for pointing out she wanted tarot, I didn´t saw that the question was inside the Tarot Forum, I picked up the question from the "Lastest astrology topics" at
https://forum.astro-seek.com/
. I´ll check that detail in the future.


February 12, 2022 at 22:20

Astro-Seek.com
»
s81
System message: Post has been written by user nutelina, who already deleted profile on this website:
=====

I wouldn´t worry your analysis are accurate if perhaps a little bit wild some times, have interesting or unusual view points.

February 13, 2022 at 17:31

OleanderFlower
hi...
You may not even realize it, but I see one opportunity you´ve missed. That opportunity could have been very good for you, even though it might not have looked like that. In any case, a new one comes to you, but it is possible that you will have to travel or leave something for it. This opportunity will be fatal and it will be your rebirth and lead to victory. If you are single, it may lead you to a serious relationship or marriage. May be connected together.. This opportunity can come from a woman. But you need to close something before that, maybe forgive, or dissolve some inner block. It´s never too late to start again and you have to start again. Why? I don´t know, only you know that. A transformation awaits you in which you will reveal new talents and gifts. Personally, I think that you are in this state of braking because you will go to a completely different and completely new direction at work. You should also choose that new direction ..I think you´re going to do something you´ve never done before

For others: I don´t do card readings for free, but sometimes I help someone .. Thank you in advance for not sending me private messages with card readings requests



walterbenjamin
i can read



Astro-Seek.com
System message: Post has been written by user MONA_ROZA, who already deleted profile on this website:
=====

Yön kaybı eksikliği, kararsızlık ve boğaz çakrasi blokaji olabilir.
Birikmiş bilgi ve yetenek mevcut yeterli bence .
İş konusunda kendine güvenmen değil inanman gerekli .
Topluma güzel şeyler sunma potansiyelin var .güzel şeyleri güzel insanlar alır işler ve gerisi gelir



ZynCitrus
I was thinking what the great resignation has to do with you not being able to find job, two opposite statements, two opposite terms in general, and then I see retro mercury in Sag... all clear! (ok, not to you, but to me)



Moon calendar
Moon in

Capricorn
Show calendar
»