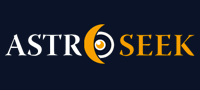 Astro-Seek.com Seek and meet people born on the same date as you ...
HUMAN DESIGN: UNDERSTANDING YOUR PSYCHIC ABILITIES - Discussions, questions
---
HUMAN DESIGN: UNDERSTANDING YOUR PSYCHIC ABILITIES
February 8, 2022 at 05:32 (UT/GMT)

snowski654
HUMAN DESIGN: UNDERSTANDING YOUR PSYCHIC ABILITIES
We are all intuitive. We are all designed to be connected and have awareness that goes beyond the physical realm and even our physical senses.
Just as every being is unique, every Human Design chart is unique. So how we each receive this "knowingness" is going to be different for every person. Your specific type of intuition will depend on what sense you are tuned into. Some of us are more tuned into one specific sense while others are tuned into several. One way we can classify these intuitive abilities is through the "Clair" senses. Most of us know Clairvoyance from French word clair meaning "clear" and voyance meaning "vision. Each of the Clairs correspond to a different sense, seeing, feeling, smell, hearing etc etc. Within the Human Design chart there are several gates and channels that correspond to each of them as well.
The way we can look into these intuitive powers through the lens of Human Design is by looking at the DEFINITION in your chart, specifically the DEFINED Gates and Channels within your chart. What is definition? Definition or defined areas are the colored in places. They can be black or red or both!
If any of the gates or channels I mention below colored in, this means that this knowingness/intution/psychic ability will come naturally to you AND that you will have consistent access to it. If you do not have any of these gates or channels filled in, it doesn't necessarily mean that you aren't intuitive or don't have this sense. It just means that you may get hits, or experience this intuition depending on who you are with, but it is not going to be consistent.
So before we start, I encourage you to pull up your chart to cross reference!
Free Charting database here:
https://www.mybodygraph.com/talking…
Let's Begin!
CLAIRVOYANCE // Intuitive seeing. This could be visualizing objects, words, people, entities, auras, places, actions or visions in the mind's eye (third eye or 6th chakra), that may appear as still images or movie. This sense is found in the Head Center. If you have a defined head center (very top triangle on your chart), you are naturally clairvoyant. And even more so if you have any combination of Gate 61, 63 and 64 or ALL of these gates defined.
CLAIRAUDIENCE // Intuitive hearing - This sense comes in many forms. Maybe you hear sounds, words, tones or noises from other realms, like people, animals, entities, or music. It can also be hearing things inside your head, talking to your higher self or a voice that has a different cadence than your voice. It could also be urgent, short punctuated messages like "don't go there" or can have long soliloquies and conversations. This sense resides in Gate 57, which is the most intuitive gate of the chart. Its also called the "Psychic Gate" This gate is part of the 34/57 Channel - The Channel of Power which also signifies the ability to hear guidance and words and tone are important. Gate 22 is the "Gate of Hearing" which is part of 12/22 channel, is also another clairaudient gate/channel.
CLAIRCOGNIZANCE // Intuitive knowing - You don't know how you know, but you do. How this manifests is by receiving inner knowledge without any physical explanation or reason. Just knowing something is going to happen before it does, or sensing the energetics of how a situation will play out. This "knowingness", can be a sudden awareness of information that doesn't have any "proof" or logic. This sense resides in Channel 24/61 - The Channel of Awareness. So if you have this Channel colored in or either Gate 24 or 61 activated, you likely have consistent access to Claircognizance. This sense also can be found in Gate 57, which I mentioned above as the most intuitive gate in the chart.
CLAIRSENTIENCE // Intuitive Knowing by feeling - It might be feeling other peoples feelings (being empathic), or it could also be sensing the vibration of other people, animals and places; may include sensing their physical pain, illness, thoughts, emotions, fears, insecurities. Visceral physical reaction. Firstly if you have an open Solar Plexus, this sense will come naturally to you. Also Projectors, Reflectors, Manfiestors with an Open Sacral will also have the ability to feel others. Additionally if you have Gate 19- which is the most sensitive gate. The Gate of Sensitivity, you can likely feel when something is off.
CLAIROLFACTANCE // (clairsalience/clairscentency) // Intuitive smell - This could be smelling the fragrance or odor of a substance, person, place or animal that is not near them, or the ability to smell if somebody is pregnant, or dog/cat can smell information. This one resides in Gate 44 which is the Gate of Smell, which is part of Channel 44/26. If you have this channel pay close attention to smell. If you don´t like the smell of someone, its your inner guidance system telling you something. People with this channel can smell something fishy, smell of rat, smell success etc.
Other fun things:
PSYCHIC DREAMS - Gate 61, 63, 64 - These three gates are the Dreaming gates, so having psychic dreams may come naturally to you if you have any of these activated in your chart.
ANIMAL EMPATHS - Gate 19 - This is the gate of animal empaths, and people who have a deep connection with animal or natural world. Restoring that balance and connection can also help with depression.
FAIRY CHANNEL - Channel 15/5 or either Gate 15 or 5 - This is called the Fairy channel, having a strong connection to the elemental kingdom and elemental realm. Also animal empaths, environmental activists, herbalists, people who care deeply for nature and have a deep connection to nature
Lastly, how can you tap into these things? The key is to get quiet and listen. Practice tuning into the silence. Meditate, get in the flow and pay attention to whats coming in the minds eye. Practice listening and see what comes up.
By looking at our Human Design chart and seeing where we are naturally intuitive, can give us the awareness and really hone in on our psychic powers. And this mostly comes with trust. Trusting yourself, because you know more than you think you do!
https://www.creativecollectivela.com/…
********************Additional Information*********************
Intuition by Design. Karen Curry Parker, Founder & Creator
During this Quantum Alignment Show, you're going to learn about your intuition, how to tell the difference between your intuition and fear, how to trust your intuition and how to deepen the quality of your intuitive awareness.
Do you trust your intuition? Do you recognize intuitive "hits" in hindsight and wish you had followed them?
https://www.youtube.com/watch/…

Posts in topic


Moon calendar
Moon in

Aries
Show calendar
»
Seek users born on
Seek users by nickname