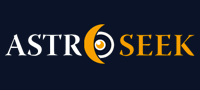 Astro-Seek.com Seek and meet people born on the same date as you ...
what planet or aspect points to astrology interests ? - Discussions, questions
---
what planet or aspect points to astrology interests ?
January 17, 2022 at 21:57 (UT/GMT)

OS*
what planet or aspect points to astrology interests ?
same question as in the title :)


what planet or aspect in the natal chart do you think points out in being interested to learn astrology ?


some would say you must have a strong Jupiter in your chart and I also heard of planets the 9th house.



which I don´t really agree with neither, but also not convinced if there would be one or which aspect it would be.



so, what do you think ?

Posts in topic
January 17, 2022 at 23:12

rohini moon
For me personally, I think it´s my first house. ketu in Scorpio, coupled with saturn controlling my 3rd house, and sitting in the 12th.
I like learning and researching (3rd house) all things related to the 12th house.. communication will always be centered on those sort of things in my personal life.
I´ve always heard a lot of water makes one interested, particularly scorpio. but really, i think you´ll find a plethora of humans out there who are deeply involved or interested in astrology with all different signs, aspects, placements etc. .so many can make one interested. .
I think to see it as a profession one takes up would be easier to pinpoint down to a clearer answer than those just interested in studying/learning for pleasure..
my 2 cents..



January 17, 2022 at 23:25

OS*
»
rohini moon
Im still learning about my vedic chart so I couldn´t pronounce myself on that yet, but tropical I would have a few guesses. However I think the same, could be such a multitude of factors.
I heard an astrologer say; to really have a good comprehension of Jyotish, vedic astrology, it would take at least one cycle from Jupiter, or in other words about 12years.
I really like that, and believe very true. I think the same might apply to western. . .

January 17, 2022 at 23:56

rohini moon
»
OS*
There is definitely more interest shown into astrology now, in comparison to when I was a kid / teen that´s for sure..
don´t know if it´s only "social media" behind such a resurgence that is often seen, but I like to think it has more to do with a sign of the times, people waking up to things more.. I think an other-worldly element is more behind it..
I was interested in astrology since I was around 11 or so, but it was remedial. I had more books on Dream Interpretations back then, then anything else lol. I knew nothing of jyotish back then, unfortunately..
I didn´t start learning and researching this until my saturn return. which like I mentioned is in the 12th..
so for me, I think Saturn helps.


January 18, 2022 at 00:46

Wolfmoon
I´ve heard Uranus rules Astrology.
I´m Aqua Asc with Sun and Mercury in the 3rd (communication and learning). My Sun trines my Uranus in Sagittarius (higher learning) which is deposited by Jupiter in Pisces (Spirituality).
I´ve always had an interest in the esoteric and astrology. I never really got into it seriously until my progressed moon hit scorpio just over a couple of years ago.
In my vedic... not sure. Maybe my Shravana Asc combined Ashlesha Moon ??

January 18, 2022 at 01:03

OS*
»
rohini moon
I think it is also the times. perhaps in the 70s, I find it went mainstream since there was so many astrology and self-help books coming out, well in the west that is. but it has become even more today.
when I was a teenager I met so many people into astrology. my grandmother would do charts so it was part of my life at an early age but back then it wasn't as easy as today, everything was done by hand. Probably also why there´s so many nowadays.
my interest was in numbers, always has, though I did push it aside for a little while. during my Saturn return I lost someone and my life just shattered to pieces. like many, a crisis made me turn to astrology, looking for answers. and during the same time frame I started to practice numerology again.
what I wrote about the 12years thing, even after all this time studying numerology, I am still learning and I think thats the real beauty of it.
Saturn does really help


January 18, 2022 at 01:10

OS*
»
Wolfmoon
yes, I also hear about uranus. I almost added in the title but most commonly I had heard of jupiter or 9th
that´s also a very good point, looking into transits and sp charts etc.


January 18, 2022 at 01:29

Rosincvist
Chas E. O. Carter´s "Encyclopaedic Handbook of Psychological Astrology" is a book that keeps coming back to degrees of the Zodiac that really makes sense.
My past-life´s natal

being

27 dg. of a positive fixed sign means he could have painted in Acrylics or took a deeper interest in Astrology, BUT!! he had


the Astrology dg. of the negative mutable signs and looking at asteroids; Juno & Ceres lower

the

.
His sorrowful passion was as close to sexless as the boy-scout who fought back against the Scout-Master!
So Howard Phillips Lovecraft dramatically stated that Astrology could well be the death of our Scientific world.
That´s him, not me, having a premonition of the Science of Astrology versus the Scientific Cabal.

January 18, 2022 at 14:05

Alfin_niflA
rahu / saturn the 8th house in the zodiac aquarius.. the 9th house of jupiter in the sign of pisces..
someone who has this will be wise in predicting one´s fate..

January 18, 2022 at 14:39

Zephyrin
I think my Cancer and 8th house placement have a role in my interest to astrology. Maybe Pluto-Chiron conjunction in 12th house has a role either because being interested in astrology helped me to alleviate my anger issues and self-destructive behaviours.

January 19, 2022 at 02:53

OS*
thank you to everyone who answered🙏✨
I often ask myself this because I started taking a serous interest around the same age my father did when he was in his 30s. but he gave it up after a few years. he gives me this narrative, cannot translate to english word for word but means something like -you just move on with your life, to other things. (I´ve over analyzed his chart) my grandmother, paternal side, was in astrology, she had a very strong jupiter conjunct moon in Sagittarius. I´ve always wondered this, because I wish I could have learned from them, specially my grandmother. and it was from my father books, I started in numerology. anyways, thanks to all of you for responding.



Moon calendar
Moon in

Taurus
Show calendar
»
Seek users born on
Seek users by nickname