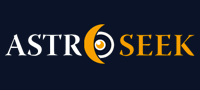 Astro-Seek.com Seek and meet people born on the same date as you ...
Taking stock – lacking harmonious aspects – what´s next? - Discussions, questions
---
Taking stock – lacking harmonious aspects – what´s next?
February 3, 2019 at 15:09 (UT/GMT)

rararachel
Taking stock – lacking harmonious aspects – what´s next?
I find myself since last May in a phase of taking stock and considering what´s next for me – a bit of a hiatus in an intensely hectic work period, focussing on some projects that matter to me, and I´ve just moved back from living abroad for five years. I´ve still been travelling intensely, but now am ready to stop, reset, consider what´s next.

Curious about my natal chart and what that suggests about important factors for me career and lifestyle-wise as I work out how to move forward

My birthday this year fell on the blood moon eclipse and this period feels potent and important for me but not sure precisely how.

I am new to astrology, and have been trying to read some key things from my chart but am not clear of their significance or if I am even focussed on the right things... any insight would be so appreciated at this time, it feels important, but precarious too. I know these are a lot of questions, and appreciate that I need to do work myself –– i´d really be grateful for any comments!

From what I understand of my chart, I have a possible t-square moon, ASC-Mars, & MC / Cardinal t-square focused on Neptune in Capricorn at the MC
– though I know that it´s preferred to see three planets, I wonder what the effect of this t-square is on career and lifestyle? think I also have no harmonising aspects to counter this t-square, I believe that´s very negative?

I also have a bowl pattern in the upper hemisphere – does this mean I am deficient in certain aspects?

I understand also that the moon is leading/cutting and predominant in chart – does this make me very emotional?

Are the planets also unhelpfully clustered in my 8th and 9th houses – what does this mean?

I´m given to understand that this means I have issues asserting myself and problems with independence. I can see that the first is reasonable, but feel I am quite independent, I´m single and very comfortable in that, work freelance, and have lived abroad alone, travel solo etc. Though I do have issues with self-doubt and lack of self-belief – is that seen in my chart? Are there ways to work through this without the harmonious aspects that I think I am lacking?

Can someone please help me to make sense of this, or point me in the direction or resources that could help?

Picture attachments are visible to registered users only. (
Log in
)

Posts in topic

February 3, 2019 at 17:45

Astro-Seek.com
System message: Post has been written by user 1davidsky, who already deleted profile on this website:
=====

I brought it up on my astro so I can take a look brought up Koch since you have that intercepted Pisces/Virgo axis and duplicated with Gemini ruling then the 3rd and 4th and Sagittarius the 9th and 10th houses and I found working with a group of psychics doing maybe 30 charts with every one of them having these intercepted signs due to the latitude, I found it a little more helpful but it doesn´t seem to change anything from your Placidus chart. I´d like to run a Solar Return chart if you would like since that was so fresh and to me that Blood Moon on your Solar Return is most def important and begs for a focus on the upcoming year theoretically seen in the Solar Return chart? If you would like to talk about it, that would be best both for my edification and I have found most people get a lot out of it with the give and take usually an hour and a half to two hour discussion.

February 3, 2019 at 19:42

ShriSaiganeshE-jyotish
mars-rahu NNode aries asc, hyper-impulsive/anger, toxic head-feet issues,
rise-fall in life, prayers for ancestors,
fast on No-moon evenings taking milk-fruits or as per custom;
religiously observe death anniversaries; wear brown hessonite over pendant;
moon-ketu separative SNode libra 7th, detached attitude in relationships,
diplomatic, pain-injury-surgery abdominals-kidneys-circulatory system;
prayers to Christ, offer red flowers at the alter at home fri evenings;
sun-mer acq 11th, mystic, reformist, scientific thinking, literary-oratory aptitudes,
gains from govt, corporates, social elite;
previous 1.5yr ketu separative SNode transit sun-mer acq 11th,
detachment from income-gains-friendships-govt,
pain-injury-surgery heart-stomach-skin-arms-shoulders-ears-legs-sciatica;
sat-acq inimical-malefic for aries asc,
stress-delays in income-gains-friendships-relationship;
10th lord sat negating to sag 9th, negating career, retired attitude,
seeking university teaching-trainer roles, distant travels;
sat-venus artistic aptitudes, tech aptitudes - mechatronics/aeronautics etc,
craving for affection difficult to manifest; mutual health issues in relationship;
settling life at 36+, inimical sat 9th, stress-delays in luck-edu-father-travels;
previous 2.5yrs sat return, seeking change/distant lands,
slow-down in luck, need for long-term decisions of life;
sat coming 2.5yrs transit own cap 10th, rise-fall in career,
growth through public admin-event management etc;
ketu transit cap career-job changes; pain-injury knees etc;
jup own pisces 12th, spiritual, advisory aptitudes;
jup year ahead transit sat-venus own sag 9th,
promoting luck-education-travel-art-relationship;
do promptly ack and share salient pointwise feedbacks
how true-insightful, traits-talents-health-events-trends-prospects,
wishing well from transit jup sag 9th for luck,
kshantaram

February 4, 2019 at 17:23

rararachel
»
1davidsky
Thank you for replying, it´s hard for me to understand really as I am such a novice...
I wonder if the following is correct and if/how it is significant, it seems strange:
Aries North Node, conjunct ascendent + conjunct Mars, first/twelfth house cusp
Libra South Node, conjunct Moon, sixth/seventh house cusp
upper-hemispheric bowl pattern, with these nodes / conjunctions at rim
Leading/cutting moon + south node
On my Solar Return this year, moon/sun opposition / blood moon eclipse AND a Mars Return
This all seems... potentially intesne, and i feel concerned about what this means, any insight into what this suggests for the year ahead? And more broadly what this tension implies in my life?

February 4, 2019 at 17:26

rararachel
»
ShriSaiganeshE-jyotish
Thank you for this, I have looked more at the North / South Nodes as you have highlighted here, the description does not feel like me at all, I´m definitely not an aggressive or angry person, more quiet, emotional, thoughtful, empathetic.
But thank you for encouraging me to look more at those nodes (I am a total amateur) and it seems what is happening there needs to be studied more
Does rise-fall career mean it will get better and then worse, or just a change in career prospects?

February 4, 2019 at 20:06

ShriSaiganeshE-jyotish
»
rararachel
other points apart from the nodes?
appreciate the prompt ack and about the nodes.
wishing well.


February 5, 2019 at 00:23

Astro-Seek.com
System message: Post has been written by user 1davidsky, who already deleted profile on this website:
=====

The cutting edge is Mars with Moon the rear think it refers to getting work done with Mars in Aries at home by sign and house that is a very and strong edge meant to cut into that nocturnal half of your chart aka unconscious, feelings the "IC" in your (Cancer so that Moon the Libra so it´s oppositt Mars so really it´s about resolving that opposition this is an esoteric interpretation sorry but also no mistake that the cutting and rear planets along with your ASC sign are on the relationship axis AND that axis out of all happens to be Aries Libra so it´s all about relationships for you at the deepest level and also your Sun in Aqua at home by sign and house and at Zero degrees AND conjunct Mercury you should have an exceptionally good mind with which to accomplish this soul´s purpose which would also with NN in 2nd involve manifestation of physical / fiscal means if support 2nd house in Taurus self worth and personal earnings.



Moon calendar
Moon in

Libra
Show calendar
»
Seek users born on
Seek users by nickname