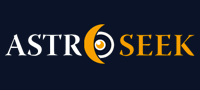 Astro-Seek.com Seek and meet people born on the same date as you ...
Libra Stellium ? - Discussions, questions
---
Libra Stellium ?
January 31, 2019 at 23:55 (UT/GMT)

TimeLord
Libra Stellium ?
Do I have any Stellium or not ? Exalted Saturn Conjunct Eros in 5th House. Any insight or info...

Picture attachments are visible to registered users only. (
Log in
)

Posts in topic
February 3, 2019 at 10:10

TimeLord
Please anyone ?

February 4, 2019 at 10:16

TimeLord
»
Sarah1982
Thank you but I think my Jupiter in early Scorpio and Neptune Rx in late Sag if I´m not wrong.



February 4, 2019 at 11:07

Astro-Seek.com
»
TimeLord
System message: Post has been written by user LesJeuxSontFaits, who already deleted profile on this website:
=====

But still, having Pluto,mars and Saturn in 5/Libra you have a stellium. Libra will affect you, but I don´t know or I´m not sure if in a stellium there should be some more personal planets...

February 4, 2019 at 13:20

TimeLord
»
LesJeuxSontFaits
Personal Planets ?
Good point.
Thank you!


February 4, 2019 at 14:30

Astro-Seek.com
System message: Post has been written by user MarvinReal, who already deleted profile on this website:
=====

I found this article more telling than others.
https://www.stelliumastrology.com/a…

February 4, 2019 at 16:20

TimeLord
»
MarvinReal
Thanks!
Then I have both Libra and 6th House Stellium. It´s hard to balance 6th house for me.

February 5, 2019 at 23:17

pilipili
Wow we are born few days apart I have same planetary positions just in different houses.
Yes u have stellium. What I can tell u is that each planet is fighting to get heard and if there is one that is dominant may supress the energies of the others. With time and with different transits those can come later in life like new skills or things u didn´t know about urself. More than the sign I would look at the house that it´s place giving a focused area an even think about the energy of the natural ruler of the house. In my case the same stellium is on the 11th house, the focus in my case is on the aquarius(natural ruler of 11) and 11 house maters

February 5, 2019 at 23:35

TimeLord
»
pilipili
Thank you.
So that´s the case.
Multiple dominant energy with equal level. That´s why I don´t know what to do when to do ? I am confused and totally lost right now.

February 6, 2019 at 17:04

TimeLord
»
Yes, absolutely.
My 2nd House is important.
Unfortunately I´m still struggling with 2nd House matters.
My North Node Return is coming soon for the 2nd Time.
Last return was very bad.
I started to loose my luck after 1st Node Return. Still I´m feeling myself very unlucky person.
I tried again and again. Failed again and again too. I just almost give up. Not trying much now.
Thank you!

February 6, 2019 at 21:09

pilipili
»
TimeLord
Yes dear, first let me tell you you are not alone. I am the mirror of ur chart so I understand very well what are u going through. And many others in this site are feeling similarly.
You have a very strong 2nd house and stellium still untapped. There is a huge treasure box within ur chart is just like a treasure a bit hidden. Because of Saturn I believe most has been blocked.
The good thing Saturn starts to ease after 30s
I see maybe design, working from home but for a foreign type of client or partnership. Graphic design, web design, astrology?
Counseling, writing, journalism
Having the stellium around the cusp of the 6th house is giving u this pulling of energies and confusion.
My chart brother don´t give up. We had the worst years: constant struggle constant obstacles each time you thought OK this may be the end and then something else comes up. Exhausting. I know but the amount of wisdom you are getting is another level.
This year the eclipses are supporting us to really find our life purpose and only do what feels right. We just had a new moon in Aquarius this is the perfect time to start something new, it is also falling on ur mc so answer this:
-what makes u happy?
-what do you enjoy doing?
Then start using each planet energy to support what u want to do.
For example let´s say you want to write:
Mars -dont procrastinate
Jupiter -talk about spiritual matters or publish in foreign languages
Saturn -be structured write about institutions
Pluto -write about things that can transform people
U are destined to do something big so just have patience, perseverance and keep peeling each layer one at a time.
Best wishes

February 6, 2019 at 21:56

TimeLord
»
pilipili
Thank you very much!
After reading from you I´m feeling better now. I checked your chart and yes it´s almost mirror. My Asc is opposite of yours. Only fastest Planets moved a little bit. Rest are same.


February 7, 2019 at 00:10

pilipili
»
TimeLord
Awesome out of curiosity what do you do for living and what would you rather be doing?

February 7, 2019 at 05:37

TimeLord
»
pilipili
I have done Bachelor from Calcutta University. Done Vocational Industrial Electrical from Govt Institutions. Done Diploma in Architecture from Govt Polytechnic College too. What I should get from this ? I´m currently a Gete Keeper. Currently getting Rs.7500/-($120) per month. Don´t know what I will become in future if I really have any Further. I don´t have any wish right now. Just trying to survive.
I´m very Lucky guy ? Isn´t it ?


February 7, 2019 at 11:43

pilipili
»
TimeLord
Mmm I think that if you want your life to change you must start asking yourself what do you want from this life, what is important to you?
There must be something that excites you, a passion a hobby?
You can´t manifest if you don´t know what you want.
And there is nothing wrong with not knowing right now what you want but just start thinking about it. What we want also changes.



Moon calendar
Moon in

Virgo
Show calendar
»
Seek users born on
Seek users by nickname