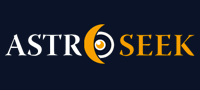 Astro-Seek.com Seek and meet people born on the same date as you ...
My husband has issues! - Discussions, questions
---
My husband has issues!
November 23, 2021 at 21:41 (UT/GMT)

Anna L
My husband has issues!
Hi!
I don´t know how to start explaining the issue me and my husband have so i guess my wall of text will be a bit confusing, also my english is not good at the moment so i apologize before hand if this will be hard to understand!
My friend that´s in to astrology and tarrots and stuff like this adviced me to ask for help on a forum like this and i will explain why below!
Me and my husband live in Sweden with our two children, we´ve been married for 5 years now and upto a year ago we were happy and content with our lives. So the issue is with my husband, he has been very down and introverted for a while now. He seems sad, he´s not crying or anything but something has changed with him. When we met he was very caring and loving, he showered me with gifts and compliments. Made me feel like i was special. I truly felt loved wich is a wonderful feeling. I´ve been in other relationships before and felt loved but not like anything this. The same goes for our children, he loves them with his whole hearth och loves to play and snuggle with them.
But as i said something is wrong with him. He has begun to distant himself from us, he walks away and sit by himself in the house and listen to music or read books. It feels like whenever me or the children try to talk to him he feels upset and annoyed. He´s not yelling or raising his voice or calling us bad names etc, he just feels annoyed. We live by a lake in the woods and my husband love to sit in a chair by the water edge, somethimes for hours just thinking about things. He usually listen to some weird viking music band called Wardruna and other similar bands, he always tries to get me to listen to it but it sounds terrible in my ears.
A month or so ago we sat there together and talked when the kids where sleeping, and i brought the "issues" that i was having with him. The distancing, not taking enough responsibility in the house and the general feeling that something was wrong with him. At first my big fear was that he didn´t love me anymore and i told him this. He gave me a fucking strange answer something along the lines like:
" I love you, it´s just that i can´t focus anymore. I feel mentally worn out, like my body and mind is drawn out like a spagetti straw. I´m sorry if you feel like this and i dont mean to hurt you and the children but i´m not my self right now".
So to me this is a bullshit answer, what should i do with a answer like that? Give him more alone time? He´s not really helping me with the children that much anymore, he´s barely taking care of the house. The only thing he do like he used to is his work. Well i told him that i was not accepting that answer from him and that he needs to step up and take responsibility. He snaps at me and says:
"I have taken care of you and the kids, i pull all the financial burden. I Purschade this house and every furniture in it, i pay all the bills. Don´t tell me to step up, you are ungrateful and always ask me to do more even when i work hard as hell to keep us going."
Then he points his finger at me and tells me: " Don´t speak like this to me again " then he throws his chair in the lake and start walking towards the house and i can hear him cursing.
So the thing is, i was in a car accident a couple of years before we met and that left me with a whiplash injury. I´m always in pain and have had hard time working. I´m better now and im in the middle of studying and hopefully i can work more when im done with my studies.
It´s true that he bought us a house and all the furniture and i appriciate that a lot but i don´t feel like that´s an excuse to talk like that to me. So i started crying, i was really hurt by his words. He came back later and said that he was sorry, it was not his intention to hurt me.
Now i don´t want to give you guys the impression that he is some kind of abuser becuase he´s not. He rarely says mean things and he has never punched me or the children. When he get´s mad he just get quiet, most of the time.
So he pulls up a new chair since his old one is at the bottom of the lake by now lol and he says "well this sucks, i really liked that chair".
We start talking and he tries to explain himself. I´m going to try to remember his exact words;
" Have you ever had the felling that you are in the wrong place, wrong time? Everything feels off and i can´t shake the feeling that i´m not supposed to be here anymore. I´m between to places and that ´s why i like to be alone sometimes so i can explore a bit"
Now, my husband has always been a "thinker" i guess but not like this. What he said made me feel worried, what does he mean by "between two places"?
He probably se the huge question mark in my face and continue:
" You know, when i sit out here and listen to the lake and forest, feel the gentle breeze of the wind against my body i start to dream of all the stars above us. The Universe and all that is hidden from us, we have so much to learn and so little time do it. I start my dreams by picturing my self sitting here by the lake, then i start to zoom out and now im looking down on my self. I see the lake,the house,the forest. I zoom out even more and now i see our country, then the earth. next up is our solar system, the milky way. It´s beautiful. Then i see the universe and beyond. I want to be there, i want to float around and explore. Not just the universe but also behind the curtain of life. I´m so close sometimes to be able see through the thin vail and get some of the answers i feel that i need".
Now, i wouldn´t call my husband a smart guy. He´s bad at most things that requires technicall skills, he´s kind soul but not a smart guy but i love him for who he is. What he just said fucking shocked me, i´ve never heard him say anything like this. I asked him jokingly if he´s been smoking something. At first he seemed annoyed by my remark but then he smiled at me and said:
"I wish, this stuff is torturing me and i cant stop fantasize about it. It´s been on my mind a lot lately. Sometimes i zoom out during work and it´s dangerous because i dont know what´s going on around me and that could kill someone and i´m scared".
He´s a truckdriver and i guess that driving that big of a veichle is quite dangerous if he´s not in control.
Anyways i tell him that maybe he needs to see a psychologist or start going to church, maybe that can help him relax and snap out of it.
He responds again very annoyed:
"Anna (my name) i´m so far beyond any of that in my mind, god? give me a break, he´s not there. There´s something bigger out there that connects everything but it´s not a human made god or gods i can tell you that right now."
"Then what can i do to help you?" By now im tearing up because to me this is starting to sound like he´s gonna commit suicide and i really want to help him.
So he think´s for a good while and answer me back with something like this:
"you know, in my mind i´ve built movies in my head. I have been a captain in a huge space fleet, i have explored ancient tombs and caves full of wonders. I have been swimming in a deep ocean with strange glowing creatures, and now i have been a pulsating light exploring the universe of my mind. I have done it all, i have hit a wall that i can´t break through and that´s what tearing me down. I have no energy left in me, im tired and worn out."
So i get that he´s a guy with a lot of fantazies but to me this makes no sence to me, like wtf?So a week ago i had a small party for my friends and i end up telling my best friend about this conversation (the one that´s in to astrology) and she´s listening intensly. She asked about his birthdate and i told her that it´s february 22nd. She just nods and tells me that he´s a "fish", they are like that.
So i then i ask her what i can do to help him and she said taht maybe it´s better to ask on a forum with people that have more advice becuase she´s fairly new with the astrology stuff.
So here i am, asking for advice. This text took me serveral days to write up and i know im all over the place. I know that have written a huge wall of text here but i really need help so i can help my husband bounce back from this.
Thank you for reading this far!
/Anna


Posts in topic


Moon calendar
Full Moon in

Sagittarius
Show calendar
»