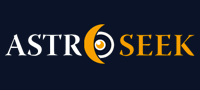 Astro-Seek.com Seek and meet people born on the same date as you ...
My Dad is very sick - Discussions, questions
---
My Dad is very sick
November 20, 2021 at 18:47 (UT/GMT)

Astrokitty
My Dad is very sick
He was given less than a year to live this April… can anyone see any endings other than his Uranus conj Uranus? I am hoping he makes past Christmas. Thanks and also please don't worry about upsetting me I have come to terms with his passing. 🙏

I finally managed to attach his transits and secondary progressions. Is there anything that stands out? He has stage IV cancer and advanced Parkinson's. To be honest I really don't want him to suffer anymore.

Thanks everyone 💔

Picture attachments are visible to registered users only. (
Log in
)

Posts in topic
November 20, 2021 at 19:55

goldenlion32
I think naturally he will go when he´s ready. I used to be a nurse aide, and they usually do just wait for everyone they want to see and everything is just right for them. Whether it be his favorite clothes, music, book, television show, meal, or whatever.
I would just enjoy what time you have with him and do what you can to brighten his days. They remember this the most. Like I took someone to do their favorite thing and they talked about it for weeks and was happy about it. They love getting attention, companionship, and entertainment of their liking.
It´s hard for them, but understand they´re teaching the Staff all about unconditional love and care taking. Patience, understanding, compassion, and empathy. How to make them comfortable etc.
They were some of my best teachers. I know that was my goal to make them as comfortable as possible, pray for them, and heal them.
This is the best you can do for him yourself is to show up and support him. Help him doing things etc.

November 20, 2021 at 20:05

Astrokitty
»
goldenlion32
Hi goldenlion32 I really appreciate your very thoughtful kind reply... but honestly the illness doesn´t really allow for him to go on his own terms, he´s in pain and sleeping a lot... I guess I am actually wanting to see a swift gentle release... I see that Jupiter is trining his chiron and Mars is in opposition ... are these signs of a swift passing is what I am really asking?? 💜

November 21, 2021 at 00:14

raspberry
I see a lot of things in this chart. Based on his vital chart, the vital point is in Virgo and the vital planet is Virgo´s ruler. So the transits to the mercury-chiron are very important. Atm, all the 3 malefics are making hard aspects to that point. (pr. mars-opposition, tr.saturn-135( tr.saturn is also making 45 to pr.mars), pluto-150 plus jupiter trine- which is not good for cancer) Also tr. south node is coming to a conjunction with pr.IC and transit lilith with his natal south node. This chart doesn´t show the fast planet transits but I know a lot of planets are currently transiting scorpio.So maybe when a planet like mars hits the IC-South node conjunction or natal lilith( because lilith was activated with this eclipse) or any of the sensitive points in the sag-gemini axis or the natal sun-asc ?December 4 eclipse will activate his natal nodes so those will be sensitive points too. Right now I think tr. saturn is about 1 degree away from making 135 degree aspect exact to mercury and 45 exact to pr.mars. So maybe when that aspect becomes exact and a faster planet triggers a point, it might be time?
(I am sorry for what he is going through and wish him a prompt recovery or easy transition.)

November 21, 2021 at 04:55

Red Lion
»
goldenlion32
Just yesterday I read that all deaths can be shown in activity in the eighth house. If it´s any consolation as death nears the brain accepts the inevitability and shuts down all pain response. I lost my Father to non-hosgekins lymphoma some years ago. The feeling of being rudderless persists for sometime. The loss of a parent is like no other. Empathy for you.

November 21, 2021 at 13:16

nutelina
»
Astrokitty
Well, I´d say if your dad is still here is because he wants to be or has unfinished things to do or say?
I´ve heard (medical) cannabis can alleviate pain and help with tremors. I´ve read about terminally ill people have also benefited greatly from taking mushrooms with psilocybin. For myself and family (we have MS in the family which is related to Parkinson) I put some turmeric root in the juicer, works very well for the brain. On the contrary everything with grains like bread and sugars are really bad for our health in general.
I hope maybe some of this can ease his suffering. Much luck and love to you and your dad.

November 21, 2021 at 13:34

Astrokitty
»
raspberry
Thank you so much Raspberry I really appreciate your post 💕

November 21, 2021 at 13:34

Astrokitty
»
nutelina
Thank you Nutelina 🙏

November 21, 2021 at 13:36

Astrokitty
»
Astrokitty
Hi again Goldenlion 🙂 yes he has Saturn and Jupiter there… I also have them in mine too.

November 22, 2021 at 16:25

Astrokitty
»
Astrokitty
Just to update everyone, Dad has/had chest pains over the weekend, the day after the Eclipse... I was kinda expecting a crisis around this time. He´s refusing an ambulance to be called... I think I am going to prepare myself now.
Also just to add, I read that Cancer rules the Chest!!
Thanks everyone.

December 6, 2021 at 17:58

Maykl
Бог в помощь ! Про смерть я услышал такое - полнолуние на против солнецного градусов. (например если солнце 5 градусов Овна -то полнолуния 5 градусов ♎ (-+4-5 градусов ) Но не знаю как работает это.

December 6, 2021 at 18:22

nutelina
»
Astrokitty
Peaceful times and kind wishes.


December 7, 2021 at 00:19

Astro-Seek.com
System message: Post has been written by user Nephtali, who already deleted profile on this website:
=====

Best of peace, life and love to you and your family during this difficult time.



Moon calendar
Moon in

Taurus
Show calendar
»
Seek users born on
Seek users by nickname