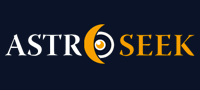 Astro-Seek.com Seek and meet people born on the same date as you ...
THE URANIANS - Discussions, questions
---
THE URANIANS

November 11, 2021 at 14:06 (UT/GMT)

Astro-Seek.com

System message: Post has been written by user The Boss, who already deleted profile on this website:
=====
THE URANIANS
The natives of Uranus have a unique, independent destiny, different from that of most people, and they tend to dedicate themselves to rare and unusual professions, or related to new technologies, such as astronauts, aviators, telecommunications engineers, computer scientists, inventors or researchers. Also astrologers, psychologists, parapsychologists, seers and archaeologists. They generally have a life rich in unforeseen events and changes that are as radical as they are unexpected.
When it is powerful or dominant, it makes the native different from the others, either because of his personality, external appearance, ideology or way of life. It produces reformists and revolutionaries, people who break new ground. The genius or the madman can come out of him. These are usually clairvoyant or inspired people who anticipate the future.

(If Uranus is seriously weakened and afflicted, the native will be incapable of the slightest genius or inventiveness. On the contrary, he will be very conservative, manners or traditionalist and will feel repulsed by any change or innovation)

Among the qualities of Uranus, genius, inventiveness, originality, intuition and idealism stand out. He defends freedom, equality and fraternity, and places great value on friendship, as well as great emphasis on independence. The natives of this planet are progressive souls, of novel and advanced ideas, who always like to look to the future and have an appreciation for the rational and the scientific.
And then among his most notable defects: being rebellious, revolutionary, iconoclastic, radical and eccentric. They can be extraordinarily tense and explosive in character, leading to nervous breakdowns. They can also defend their independence with blood and fire and then be terrible tyrants, when they rule over others. They have sudden and unpredictable changes.

The head dominates in them over the heart, sometimes in a drastic and radical way, rejecting any feeling or emotion. But his intelligence, in addition to being rational, is deeply creative, original and intuitive, which is why he is sometimes a genius and other times a madman, but he is always ahead of his time and sees things differently from others.
In the emotional field, the ideal relationship for the Uranian is friendship, which unites two souls in a common cause, at the same time that it frees them from the conditions and ties that the traditional couple brings with it. You tend to seek different or more advanced ways of relating to your peers, but always affirm your independence and freedom.

To conclude Physically; Uranus rules the brain and nervous system. It is related to spasms and seizures, epilepsy or nervous shocks. Also with explosions and electrocution.

Posts in topic
November 11, 2021 at 16:13

Rosincvist
My past-life Howeird Phillips Lovecraft had a Tee-

ed

in his heliocentric chart which made him politically a stereotypically conservative until the last several years!

November 11, 2021 at 17:48

rohini moon
I have Uranus in the 1st, along with Mars and Ketu.
I don´t do well with tyranny.

November 11, 2021 at 18:39

Wolfmoon
»
rohini moon
Aqua Asc with Uranus 11th trine Sun. I too don´t do well with tyranny.

November 11, 2021 at 19:37

ram_goat
»
Rosincvist
Uranian Taurus...
https://kotaku.com/something-awful-…
"He was a complex man and it´s devastating that there was so much potential there for a happier life if he tried to heal his demons and addictions successfully, and it ended like this.Most humans are all not good or all bad. I have behaved in ways in my life that I´m not proud of. I don´t know what I´m trying to say here really other than that grief is really fucking complicated and I wish he had tried harder to heal if not for himself then for his kids. I hated him in recent times, but I also at one time loved him deeply. My daughter is five, she will fare better than his other children who are in their teens and risk seeing people celebrating their fathers death."
Kyanka's life and the legacy of Something Awful are complicated and fraught.
"Ultimately Rich created a community where interesting things happened and people connected," fragmaster said in his video eulogy. "It led to a gigantic number of positive things. Numerous marriages, friendships, children can be traced back to Something Awful goon meets, private messages….many lives were strangely improved by Rich and his creation."
But many lives were also warped and destroyed. One of the most popular forum threads on the site was Groverhaus, the story about a sprawling and bizarre home construction project. Goons were so hungry for more information about the strange house that they doxxed the owner and harassed him and his family for the lolz. The targeted harassment campaigns of Kiwi Farms and 4chan were born and perfected on Something Awful before moving off site. The internet's general interest in seeking justice via public shaming was fostered there.
Kyanka's legacy is woven into the soul of the internet, for better and for worse. He hated the internet, the internet hated him back, and it´s not clear anyone has learned anything from what he helped unleash.
"I´m obviously not a visionary, but I predicted that the internet would be shitty back in 1999," Kyanka told Motherboard in 2017. "Everybody was talking about how the internet was going to revolutionize everything and everything was going to be great, but nobody ever talked about how shitty the internet could also be."

November 11, 2021 at 19:42

ram_goat
»
ram_goat
The line between brilliance and mental illness has always been a fine one.


November 11, 2021 at 20:45

Astro-Seek.com
System message: Post has been written by user UranianCapricorn, who already deleted profile on this website:
=====

I am a uranus dominant person :) Idk if that counts as well lol

November 30, 2021 at 18:03

Heßen Lutz
I have Uranus exalted in Scorpio conjoined the Sun and Rx Venus.
It is not the dominant planet (Jupiter, the Sun and Moon are).


November 30, 2021 at 18:27

Astro-Seek.com
System message: Post has been written by user Originallyweirdbutnormal, who already deleted profile on this website:
=====

Aquarius rising conjunct North Node. Uranus in 11th Capricorn.
Uranus trine Moon & Mars, inconjunct Mercury, semi-sextile North Node.
The issue with Uranus is that it looks good on the surface until freedom is just for the self and it disregards others comfort and rules and destroys the fabric of what is meant to keep us connected and together.
It is a volatile and rebellious energy, I steer clear of people with Uranus squares, my father is mentally ill, he has an IQ below 80 (Actual fact tested under WAIS III UK) He has Uranus in Leo square Mercury in Scorpio with Chiron in Aquarius.
I am the polar opposite of my father though I can be very high energy and my brain can fry from overdoing it.



Moon calendar
Moon in

Leo
Show calendar
»
Seek users born on
Seek users by nickname