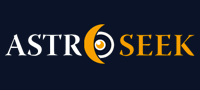 Astro-Seek.com Seek and meet people born on the same date as you ...
Astrologer told me the worse, what do you see? - Discussions, questions
---
Astrologer told me the worse, what do you see?
September 12, 2021 at 17:21 (UT/GMT)

nafnaf
Astrologer told me the worse, what do you see?
Hello!

Could someone please tell me what they see in my chart for the near future (now into 2022/23)? I have been depressed and kinda lost for years but recently I experienced a calling, about my professional life and life path. It was the first time in 10 years I´ve felt like this! My intuition is very strong. Last time I had such intuition, I was right about what I felt.
I have found what I am meant to do now and where I should be...and suddenly I regained so much energy and resilience. However, I will have to be patient, as it will be very hard to get there, not an easy one at all.

So I posted my chart on another forum asking for insight and some astrologer replied and told me that I was entering a depressive period and there was absolutely nothing to be positive about (His words) It´s very difficult for me to hear, especially because these past five years have been so challenging.. and now I suddenly see light. Of course, bouts of depression are always in the corner, but I can learn to live with it, as long as I keep focusing on my goal and keep on moving.

Thank you for your attention.

Posts in topic
September 12, 2021 at 19:41

arina_333
Hey! I´m a beginner and I can´t say anything about your natal chart (I just won´t, since I don´t have the necessary competence), but I´ll tell you another thing. Our intuition, inner flair and our inner voice are very powerful things! If I were you, I would "forget" the things that the astrologer said on another site and would turn all my attention to my own feelings. As you tune, so be it. "The subconscious mind can do anything."


September 12, 2021 at 19:48

Apolodor
Hello!
I´m pretty new to astrology, but I hope my insights can help you in any way.
Before anything, I have a few words about your post. You mentioned that an "astrologer" told you there was absolutely nothing to be positive for you in the next period. That is so wrong. You should just forget that and pretend you never read/heard those words. I think it is very unethical for an astrologer to say such things.
Now back to your chart: you mentioned you had a calling about your professional life. I´d say that interesting days are coming for your career life. North Node will enter your 10th house of career somewhere around July 2022, and this transit will last for about 1 year and a half. During this transit you might get promoted at your job, start a new job that you really enjoy, or even start your out business.
In 2022 you will have the Uranus - Pluto Opposition. This is happening in your 10th hours (career) and 4th house (home). This opposition is something that everyone in your generation is having in their 30s and it affects you more at a deep level. Probably you will change your vision about career and work (also, North Node will be there, so if you change your mindset in professional life, it can be something you´ll apply for the next good amount of year).
2023 I find it very good for your career. Jupiter enters your 10th house. Jupiter brings growth and expansion so it can be a great period for your career. More than that, it will conjunct the North Node there, which again can bring great opportunities and growth for the long run.
I hope this helps you! Have a good day and good luck!

September 12, 2021 at 20:01

Joanna Suzanne
From my experience intuition and what you know about yourself and your situation is more important.
If you go through a deppressive period, it can be cured by doctor, not astrologer.
I know this is astrology forum, but we need to consider that it all can be just an illusion of mind, Barnum effect, confirmation bias is a proved mechanism.
Do not worry about the future based on the chart. I had situations, when I had wrong birth time, mine and some people. Solar returns and birth charts seemed accurate, everytime. With wrong houses 😄
Another situation was with tarot readers. I got very specific info about somebody else´s situation and I believed. Then on the meeting it came out that this situation is different. I felt so confused. Believed a reader, it sounded true, then it wasn´t true. Be careful with these things, especially when IT comes to your health.
Support from close people, good connections and prayer makes a difference and you will be ok, no matter what planets are there. This has little to do with the existing planets by the way.

September 12, 2021 at 20:21

viv
Youre just finishing your Saturn return in your sixth. No wonder you have had an intuition about career. I'd say follow it! And if I look at profections which is a traditional technique showing what's up for the year you have moved into the seventh, above the horizon, which is like saying you're getting your head above water and with the moon there you may meet lots of new people ... as for the astrologer on the other forum I'd be telling him to go jump! 3am here so zzzz Best Viv

September 13, 2021 at 01:11

soulll
Fucc that astrologer life is what you make it ma, chase your calling

September 13, 2021 at 15:48

nafnaf
»
arina_333
Hey, thank you for your reply :)
I agree with you, my intuition has always been the most important thing. I only use astrology sometimes to provide some insight/hindsight, but I don´t take it too seriously. I guess this time I was only looking for some sort of encouragement from the stars and this astrologer was so adamant that I was entering a depressive phase...that´s why I needed to get more opinions!

September 13, 2021 at 15:53

nafnaf
»
Apolodor
Hello! Thank you for your reply and predictions.
I agree that he was very unethical and rude. I asked him after his post if there was really nothing to be positive about and he replied: ´maybe a colleague can see something else´. So blunt!
He did mention the Pluto opposition, something with chiron and saturn square my ascendant (until December) as the reasons for entering a new depressive stage.

September 13, 2021 at 15:59

nafnaf
»
Joanna Suzanne
Hello, thanks for your reply.
Yes I agree, intuition has always led my life and has never let me down. The problem is that I tend to be very obsessive about something and once I have accomplished my goal, I sort of give up and fall into depression again. That is why I wanted to be sure that this time it´s for the long haul...
I have a psychotherapist and I´ve been fighting against it for a while.
I agree with you about the barnum effect etc, I feel like my chart is really accurate but I´ve come across some people like my best friend, whose chart doesn´t seem right.
I only use astrology to provide some hindsight on situations and how I function. It has happened that extremely lucky transits were predicted but it was actually the worse time of my life


September 13, 2021 at 16:00

nafnaf
»
viv
Thanks a lot! :) :)

September 13, 2021 at 16:00

nafnaf
»
soulll
Yes, I agree, will do! :)

September 13, 2021 at 17:58

Joanna Suzanne
»
nafnaf
Wow interesting with this lucky transits that were unlucky. This shows you can have a good period under bad transits too.
I´ve got some advice from someone based on my solar return that I shouldn´t make important decisions next year! 🤣 common, I will not wait more than 12 months with my life. I will make decisions.

September 14, 2021 at 07:53

gorkemk
Hello,
Saturn started going over all your natal planets in 2015. Additionally, you had your Saturn return in 6th house, work and health-related topics, now you are good to go:)
I am also Leo rising, this year has been tough but we have now a less challenging year ahead

September 14, 2021 at 09:34

nafnaf
»
gorkemk
Hello,
Thank you, it makes sense. I hate Saturn and the sixth house and I have this natal placement. I had 3 operations this year, mental health issues and have been trying to get back on track professionally, changed my mind several times... many obstacles from the outside world.

September 14, 2021 at 15:13

Astrooo
Hello,
1st, forget your "astrolog".
2nd, take a look at your physical problems. I guess they are telling something very interesting at this point of your life, about your state of mind.
3rd, your chart birth is very ´clear´ (that´s not mean it´s better or worth than another chart), but with clears aspects of tension and "facilities".
In some words to point the essential:
At first glance, you are a nice person, who knows how to bond easily.
in a second step, you present a cyclothimic behavior, oscillating between the need for tenderness and the need for "solitude".
with one point of taking power over the other.
Feeling of which you are ultimately the main victim.
The challenge that life offers you is to manage to reconcile your need for union, by finding the right balance between personal affirmation and stabilization of your life as a couple.
That this married life is not a golden prison
It is likely that your professional activity will help you a lot.
Of course, with just few words, my presentation of your personality is caricature.
but I think she can give you food for thought.



Moon calendar
Moon in

Pisces
Show calendar
»
Seek users born on
Seek users by nickname