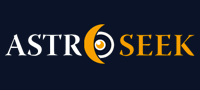 Astro-Seek.com Seek and meet people born on the same date as you ...
I Ate Alot of Burgers - Discussions, questions
---
I Ate Alot of Burgers
September 5, 2021 at 15:39 (UT/GMT)

boyakasha
I Ate Alot of Burgers
Bueno bueno motherfuckers...
I´m back with another out of nowhere post but trust me it will be an interesting long ass read and the deep shit I know now has me all woke.
Damn where do I even begin from so much has happened but one thing I´m sure of is that I´m not the same guy after getting hit by one realisation after another. I can´t go back to the old ways like who knew there is another "world" in this already world. Anyways sooo let´s just say that I got lucky when it comes to money and I had the luxury to go all out and do whatever the fuck I wanted so I did. I bought a new phone and looked up all the fancy restaurants I could find on Google and chose the best ratings one. Not gonna lie the feeling of being in the top 15% of your country who are blessed with such pleasantries is really something I´m telling you okay? BTW I also got covid during this time but that didn´t stop me nope nope nope also I´m not vaccinated

the govt is lying you guys say no to Pfizer. What a sneaky bitch ass flu hated it when I couldn´t smell or taste anything and the water tasted salty and sweet at the same time wtf. Blah blah blah now you can call me spoiled or whatever but I know truth and that´s what matters.
I would book a ride and then be there, there´s no dine in so you can either order a takeaway or eat somewhere in the open (most restaurants have it arranged) because again fuck COVID. I started from low not so heard of places then worked my way to the high places for the sake of variety. At this point if you´ll put a burger in front of me I can just by gut feeling or 6th sense I mean hell even by the smell, how about that, will tell you what´s it gonna be like seriously. After like the 13th burger I was done...how do I put this...its like...ITS THE SAME DAMN BURGER, same cheese, same beef or chicken, same bun, same tomatoes lettuce, same sauces and all that, ITS THE SAME GODDAMN THING EVERYWHERE you know...enough man enough. I also felt very disgusted with myself like wow I´m such a pig for doing this. They´ll give it a very fancy French name, write some shit like "imported bleu cheese" or "a delicate cuisine of the highest grand" in cursive on a menu made out of expensive paper that even feels rich to touch tricking you to believe must be some hot stuff I´d say just one word: bullshit

At one point I remember I ordered this really good looking, very big in size burger, the ones they show you in the commercial and trust me after like the 5th bite I was sweaty I was angry and wanted to slap myself out of existence for wasting money and on my stupidity and thinking now I have to force the whole thing down my throat for like 20 minutes. Haha now burgers make me angry thanks god

how nice

(I told the waiter to take it back he´s like "are you sure" "should we pack" lol I´m gone bye) Gluttony is a sin, whoever said it was so ever right man fucckkkkk meeee. Seriously burgers make me sick now :( This one day the craving came back and I gave in, went out to chow down another one, this time took one bite and the flavor from someday back now idk how or from where and was "hmmm where did I eat this one" and guess what, I wanted someone to punch my nose in and I´d pay him with an open heart and say "thank you kind sir oh keep the change and don´t forget to throw me out haha". Think of it like your favorite show, the first time is really exciting, you watch it 2nd time you remember "wait wasn´t I wearing this shirt" or some other random shit like that but the shows is good, 3rd time you will probably just skip to that hot scene where she starts to undresses and get touchy touchy just so you can get off...you horny little shits

I mean hey I´ve been there too

but the show is not so okay now, but the 4th time is just torture. Same thing with food too get it?
But in all seriousness, I´ve become so peaceful so zen, I look at somebody eating good food and I don´t get bothered that much. I look outside of the window when in car at cafes and restaurants and I feel content because there´s nothing new like I look away a second later, it feels like a happy ending that I´m so okay with. A chapter of my life had ended and I see myself stepping into something larger than life. Your conscious is less burdened which makes room for more "there must be more out there" kind of thoughts, in other words I don´t shy away much from being in the moment. I enjoy life a lot more from a genuine place. I believe more in savings than spending now. I was thinking hard about this that why have a career like its just a 21st century invention when it´s gonna land me in the same world of capitalism where I´ll climb up the ranks in the society in this game of hunt or be hunted called corporate world by cutting others down and let them fall just to take their place for all the riches, benefits and pleasantries of life, its like how you would get excited looking at toys and wanna buy it by throwing a tantrum in the shop just to throw it away after and buy the new more eyecandy one. They are fancy only for some time then they are just plastic, that´s how I see the reality. There are some other dark things I´ve told myself I won´t write here about money and how the power it has makes you drunk. I still believe whatever human was back then is still now. Money just makes what´s already there more comfortable. Its a crushing and depressing thing because its lonely at the top. Drake once said in his raps "I´m too young to feel this old" damn that hits right in the spot. Believe me on this you´ll miss the old pure you alot.
Anyways I´m gonna upload pics too of what I ate

enjoy


Posts in topic


Moon calendar
Moon in

Pisces
Show calendar
»
Seek users born on
Seek users by nickname