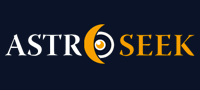 Astro-Seek.com Seek and meet people born on the same date as you ...
Best and worst things in the next few years - Discussions, questions
---
Best and worst things in the next few years
September 2, 2021 at 12:36 (UT/GMT)

Hemag
Best and worst things in the next few years
Hello, These are very trying times. I am undergoing extreme mental stress which is affecting my physical health as well. Can someone please look at my chart and tell me about the best and the worst things that I will face in the next few years? That way I can look forward to the good things and prepare for the bad. I really need this to get out of this with my mental and physical health intact. Chart is attached. DOB 20 Nov 1970, Dombivali, Maharashtra, India 4:54 AM. So grateful in advance for your responses. Thanks!

Posts in topic
September 2, 2021 at 14:30

Datta108
Namaste, you have Moon in cancer and Libra lagna, venus sits in lagna conjuct Jupiter who is lord of the 6th house of debts,disease, legalities, rivals etc..
Transit wise Saturn entered your 7th house from moon in early 2020,issues with spouse,partnerships, contract work etc.. can happen.
Plus Jupiter entered your 8th house in April 2021 bringing the chart under "Ashtama Guru " phase,imo these 2 factors are the current problems.
Good news is that Jupiter will reenter capricorn the 7th house from your moon which is auspicious, September 15 approximately, until November 22 2021.
Any problems should be manageable at that time,but from November 22 2021 to April 2022 Jupiter reenters your 8th house from moon,ashtama guru will be in full effect so spiritual remedies are an absolute must according to my spiritual mentor.
His actual words were, that during Ashtama Guru phase, "God´s grace is at a minimum ", so he always suggested Fasting on Thursdays til sunset for Guru,break fast with channa dal,avoid meat eating, gambling, intoxicants completely during the phase.
Go to a holy place on Thursdays and make some donations or give some charity, food being the best form of charity.
Avoid wearing yellow or yellow sapphire gemstone
Avoid Thursdays for important work or meetings, keep the day for spiritual activities if possible.
Offer prayers to your Ishta devata fervently during this period, intense japa and reading holy books will definitely help you,by April 2022 Jupiter will enter Pisces your favorable 9th house from moon sign and will lift you out of most problems at that time🙏🕉🌻

September 2, 2021 at 14:42

Hemag
»
Datta108
Namaste, Datta108. Thank you for your response. You had also responded to a question I had asked earlier
https://forum.astro-seek.com/topic/…
. Things are pretty bad and I have accepted the fact that my 20+ year marriage is going to end. Spouse is non cooperative so finding it difficult to go through next steps of divorce amicably.I asked this question to see what areas of my life are positive so I can have something to look forward to as I go through this difficult separation then divorce and then living alone. Can you shed some light on that, please?

September 2, 2021 at 14:53

Datta108
»
Hemag
Just reread what I wrote in June, you should be becoming more spiritually oriented during these times of hardships,as my Gurumaharaj said "The tough challenging times of life are actually your good period, because these periods make one seek God"...
Do the Upaya´s as best you can,the only real detrimental thing in life is being indifferent to God, everything in the future will improve if you´re making a spiritual effort now🙏🕉

September 2, 2021 at 15:01

Hemag
»
Datta108
Thank you! I am doing the best I can with prayers. Thank you again.

September 4, 2021 at 13:08

JayJayAstrology
I was going to ask you for more details about what´s really going on - but then I see you answered that question for someone else. So, your 20-year marriage is ending, and it isn´t amicable. I´m very sorry to hear that. It happens quite a lot!
So you want to see a positive way forward in your life. Let´s look. I just pulled up your transits and progressions.
Right now, your progressed Sun is in Capricorn, 3rd house at 18-50 degrees. So it will be there for several years more. Capricorn is good for knowing yourself from the inside out - truly acknowledging your own autonomy. Progressed Venus and Mars are in Sagittarius the 2nd house of self-value - so this is expansive - a period of learning and growing and becoming - and your heart and mind can more easily feel optimistic about yourself and what you might do now.
Sun in the 3rd house will like to communicate - perhaps focus on writing, teaching, learning, exploring, traveling perhaps. If you need to work on your communication skills - this is wonderful support. Perahps you feel an interest in technology for work. Capricorn is a "work" sign - so perhaps you have an interest in working as a writer, teacher, languages, travel industry, translation or technology.
TR Pluto in Capricorn and Saturn in Aquarius are around your IC. Many people move or travel when they have a strong stimulus to the IC. TR Saturn has already gone over it and is in your 4th house of home and family - so changes there are expected. TR Pluto will cross your IC in 2024-25 - so that period could bring many changes for you. Many people with Aquarius IC like to travel - international travel - they like to have varied experiences in different cultures.
Before TR Pluto aspects your IC - it will aspect your natal Nodes, Sun, and Pluto and then while it is transiting your IC it will also be aspecting your natal Neptune. Pluto is always about changing - evolving - and is very supportive when people want to make changes in their lives. So between now and 2024 - you will have plenty of opportunity to reflect upon your personal issues and what you want to do next - and to move forward in a positive direction.
At the end of October, 2021, your progressed Moon enters the 9th house and then quickly moves into Cancer. This will be good for learning, growing, expanding - and travel as well. The Moon will be there for about 2.5 years. You may find that you are quite sensitive to other people as you expand - and maybe you pick up languages very easily.
If you are indeed interested in travel or languages - this may be a clue to a new career direction.
I´m not sure exactly what kind of information you want, but if you have a specific question other than "something positive", I will try to answer it.
_____________________________________________________________
LOW COST BEGINNER´S TUESDAY CLASS BEGINS SEPT 14, 2021 - 30 WEEKS - INFORMATION:
https://thesoulmustsing.weeblysite.com/…
. I do western astrology readings, dream interpretation, and mind-body healing by a donation of your choice - and classes at reasonable rates. Sign up for my newsletter!

September 4, 2021 at 15:59

Hemag
»
JayJayAstrology
Hi Jay Jay,
Thank you so much for your detailed response. So it looks like there are going to be a lot of changes in my personal life, career, location, etc. in the next few years, and that it is a period of growth. This is good to hear so thanks again for your insights.
When I asked the question, I was thinking about getting some information on the strengths and weaknesses in my chart. Knowing the strengths would give some support and a sense of dependability about things that are going to work well and will stay with me throughout (examples could be finances, health, child, etc.). Knowing weaknesses would warn me and I could prepare so as not to get hurt further. I don´t know that I can take any more emotional setbacks. Clearly, relationships are an area of major stress in my life. Is this ever going to change? Will I ever find peace in a romantic partnership or am I looking at living the rest of my life solo?
I really appreciate your time and effort and look forward to hearing more from you. Many thanks.

September 4, 2021 at 16:22

JayJayAstrology
»
Hemag
Your chart is quite focused on relationship - your ASC is on the cusp between Libra and Scorpio. You have planets in each as well - so you will relate to both quite well.
Do you take too much responsibility for others - are you overly helpful? Do you take much pride in being helpful? This is the kind of issue I see you might have in relationships. You may be a natural psychologist type with all that Scorpio. Scorpio can "get" people - understand the deeper issues - but not everyone wants to have that kind of attention. Healthy relationships have an element of equality in them - space between you - autonomy. The ideal is to be an independent person within a relationships - so both people can feel supported in being who they are.
How are your boundaries? Your chart suggests that you are working on having a separate sense of self, good boundaries and a sense of meaning in life that is not dependent upon a relationship.

September 4, 2021 at 17:10

Hemag
»
JayJayAstrology
I tend to get too invested, too quickly and my sense of loyalty stops me from leaving relationships even when things are going badly. I am a forever kind of person whether it be friendships or relationships and keep getting hurt every time. I am probably too intense.
I have an issue setting boundaries.

September 4, 2021 at 17:17

JayJayAstrology
»
Hemag
There you go then. You can work toward being more independent within relationships - there is support for you to do that in your chart. Of course, you need to want to work on this - or you won´t do it. Having a meaningful life in other areas of life - like work - can really help.

September 4, 2021 at 17:31

Hemag
»
JayJayAstrology
Thank you!!

September 4, 2021 at 17:32

JayJayAstrology
»
Hemag
Sure. You are welcome. Best of luck with your new life.



Moon calendar
Moon in

Aries
Show calendar
»