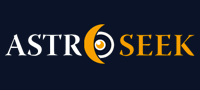 Astro-Seek.com Seek and meet people born on the same date as you ...
Why am I suddenly questioning everything I ever believed in? - Discussions, questions
---
Why am I suddenly questioning everything I ever believed in?
August 11, 2021 at 04:33 (UT/GMT)

cfsmm
Why am I suddenly questioning everything I ever believed in?
Questioning everything I ever believed in, especially since 8/8. I feel as if a revolution is happening inside me. Wondering if this transit chart can give any clues on what is happening

Picture attachments are visible to registered users only. (
Log in
)

Posts in topic


Astro-Seek.com
System message: Post has been written by user goldenlion32, who already deleted profile on this website:
=====

I think that has to do with the Jupiter in Pisces Retrograde switching into Jupiter in Aquarius Retrograde.
Then you also have the Venus in Virgo Opposition Neptune in Pisces.
Mars in Virgo, Moon in Virgo for the ride.
There´s been some shifting in the energies with all the Leo on the fixed and then the Mutable Signs.
I´ve been doing the same thing myself.

Virgo/Pisces axis is always the crisis, the chaos, the confusion with Mutable signs.
North Node Gemini/South Node Sag wanting to bring up the truth.



Astro-Seek.com
System message: Post has been written by user goldenlion32, who already deleted profile on this website:
=====

https://www.youtube.com/watch/…


JayJayAstrology
It won´t be too long and you´ll be having your Saturn Return. TR Saturn is in the same sign as your natal Saturn now. This is about when people make huge changes as we´ve lived long enough as an adult living out our conditioning from childhood - and - it is time to decide for oursevles what is true or what is good for us. This is the time to question and discovr who we truly are and what we really want to do in life - what will make us happy.
This is a general answer - but it´s true that most of us go through deep questioning around the Saturn Return.
_____________________________________________________________
LOW COST BEGINNER´S TUESDAY CLASS BEGINS SEPT 14, 2021 - 30 WEEKS - INFORMATION:
https://thesoulmustsing.weeblysite.com/…
. I do western astrology readings, dream interpretation, and mind-body healing by a donation of your choice - and classes at reasonable rates. Sign up for my newsletter!


fishscales
»
JayJayAstrology
What do you think about transiting Saturn entering her 9th house?
In a broad sense, the 9th is a house of "beliefs"...
If someone is undergoing a radical change of beliefs, I would expect the influencing planet to be more Uranus, Pluto, or even Mars though.
She also mentions the word "revolution"...not very Saturnian there.
But maybe it depends on how her beliefs are changing.
I could see Saturn ushering in beliefs that are more practical or conservative.
I dunno...maybe I´m focusing too much on that Saturn entering the 9th...first thing that caught my eye though.


JayJayAstrology
»
fishscales
Yes, I´d want to know more about what she means by "belief" - beliefs about herself - her identity - her religion - what her parents taught her - what she thought she wanted to do in life?
She does have TR Jupiter going back and forth on her natal Saturn. It´s just that 9th and Saturn are Aquarius. She would be changing her beliefs sometime during the life with Saturn in Aquarius - Aquarius challenging her own status quo. If these are religious beliefs - that would go with 9th - but it could also just be beliefs or conclusions she has about herself and life in general.
Natal Sun is in Leo with Chiron - Jupiter is in 5th house in Libra. My guess is she is questioning who she is - her identity - more than anything else - and the Saturn in Aquarius is finding her true self. That could involve revising her religious beliefs too.



Astro-Seek.com
System message: Post has been written by user Sacrecoeur, who already deleted profile on this website:
=====

Where do i find the chart similar to the one in this post - where the different conjunctions etc are showed(lower part of image)?


Queen92
Next year I will have my saturn return. My saturn is in 5th. I can feel it right now. I am nervous,full of question, hipocrite about relationship and my love life. So nervouse. And also lost faith in people. Also big fight between heart and mind . I can feel restriction and freedom in the same time. So I feel lost in chaos.




nikkia
Good for you. Questioning your beliefs is a sign of growth. Just like a lobster sheds it shell, you´re outgrowing yourself and everything that you´ve digested in life so far. For good. For ill. Depending.
The success of this very important transition will depend on what you hold on to, and what you let go of. Letting go leaves room for further growth and maturity. Since so few are actually encouraged to truly believe in themselves, to honor their intuitions, to embrace their unique mix of talents (and, if this it true for you) try to make room for yourself to grow into the person that is waiting for you on the other side of this change.
I feel pure pity for those who never question what they believe and why they believe it. You can see this dysfunction manifesting today with so many people believing to the most idiotic crap and doing harm to self and others.
Then there´s also a matter of what to DO with this growth, too.
Like I used to say to my kids: Use your powers for good!
Oh, and try to leave some room for awesome power of Wonder, too.

Wishing you peace on your new journey.


Rosincvist



The theatre of the

gives the deep unconscious of


a run for it´s money, that is your strongest aspect!
Prayer groups are sometimes Psychic attack teams with ruthless as well as benevolent goals!



Moon calendar
Moon in

Taurus
Show calendar
»
Seek users born on
Seek users by nickname