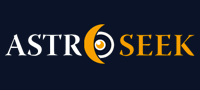 Astro-Seek.com Seek and meet people born on the same date as you ...
In between - Sun in 2 Houses, MidHeavens in 2 signs - Discussions, questions
---
In between - Sun in 2 Houses, MidHeavens in 2 signs
August 6, 2021 at 12:57 (UT/GMT)

Settler
In between - Sun in 2 Houses, MidHeavens in 2 signs
Born on 22nd Oct 1976. - cusp of Lib/Sco, with number of planets in both signs, plus Pluto in Libra etc.

Birth certificate says 11.20AM - but you know these can be very "freely" interpreted.

Thing is - 10min later chart (11.30am) - is already radically different - Sun (9 instead of 10 house), and Midheaven (Scorpio vs Libra), and explains me WAY better.

But I am unsure if this fit (how I read it) is influenced by placement of my planets (Mercury and Moon and 9 house conjuncted with Pluto in Libra).

Is there ANY chance for clear indicators I should look for if I am 11.20 or 11.30 born?

I am thinking of dramatically changing my career (after the previous one has ended)...

Posts in topic

Rosincvist
Anaretic degree means a sojourn in the next sign that progressions have for most early stages! It doesn´t free you from

!


viv
I'd go on my feelings first then invest in a session with an astrologer who does recitification as a speciality.
You already say you feel you may have a Scorpio MC which is Mars Pluto ruled and very different from Venus ruled Libra. However you already have a lot of Scorpio energy in this area so it's possible your more sociable MC Libra would bring balance with the earlier time.
You also have Chiron at the IC. Do you experience this as in the area of communications or home life/ one of your parents? Same with the Asc. Jupiter ruled Sag is very different from Saturn ruled Capricorn.
In general rounded off birthtimes are often a bit earlier than what is documented, rather than later, as busy nurses look at their watches and guesstimate!
A professional would take at least six major events in your life and check transits, secondary progressions and solar arc directions for each to try to asertain which planetary energies, usually outer planets, were most active at that time and when the event may have been triggered by an inner planet, moon or progressed moon or aspect to an angle. They'd make an hypothesis as to whether the angles were in the correct places for each such event and then come up with what seems the most likely birth time to them. Still an hypothesis but a more informed one.
Cheers Viv


Settler
»
Rosincvist
Thanks, not looking for freeing of anything...
Reason I wrote the post is that if 11.20 born - my Sun sign is in 10th house and my midheaven is Lib.
If 11.30 - my Sun is in 9th, and MC is in Sco.
Now, I am researcher/deepdive/spiritual mindset (9th house?) plus I am much more publicly known (MC?) for mastering one area very deep rather then being generalist...
Clearly - my Mercury/Moon are both 9th House and conjuncted with Pluto - so it could be they are coloring my views - so I was looking for help in markers to identify this, rather then rant about something.


Settler
»
viv
Super helpful - thank you for this.
P.S. If you have a general reco for astrologer who can help with this - Id take it...


viv
»
Settler
The person who did mine years ago has retired..
You should be able to narrow it down a bit more as the Asc changes every 4 mins..
Chris Brenan from the Astrology podcast has a clear article but is too busy with podcasts and his school to be seeing individuals atm. He recommends his students who are presumably still mentored by him.
A google search showed up Jessica Bourqe at Templesof the Moon who also has a good explanation and is clear about what she needs from you re info tho $275 seems steep.
Suggest you read those articles and follow the trail...
Love to know eventual result. Best V


JayJayAstrology
Well, of course, there can be an error in your birth time. However, unless someone was half blind and wrote down 11:20 instead of 11:30, the time is usually more like 2-5 minutes off. If it was 11:30, then they wouldn´t have to round it off. If you haven´t gotten a professional reading, I would be so quick to change it.
Usually, there are repeated themes in a chart. There are "cuspy" people - and there´s a good reason for it. Since your Sun and Chiron are on the cusp of two signs, it would not be so unusual for one of the angles to be on the cusp - and both of yours are.
So, a cuspy person can feel both signs - there may be sense of ending and beginning at the same time. You were born on balsamic Moon phase - also another indication of ending just before a new beginning. It´s sort of a picture of a theme for a need to be "letting go" of the old to make room for the new.
What are you letting go of? Your South node past life symbol says - the way you were defined within your family. Venus rules your MC, Sun, Moon, Mercury and Pluto in Libra - and it is in the 12th house - the letting go house. Venus is in Sagittarius - so you are letting go conclusions or beliefs you have about yourself. The 12th house makes it possible for you to do so. It´s also a very inspired house - creative - you could benefit in exploring yourself and new self-identity through art - any kind of art.
Yes, this chart is truly about self-identity - and exploring yourself in a whole new way. Could be fun and exciting, but you need to be comfortable with feeling okay with your self- identity not being "nailed down". It´s okay to be in "exploration mode" instead of knowing with certainty - this is who I am and what I want to do.
Your Sun is solidly in the 10th house, but on the cusp of Scoprio.
_____________________________________________________________
LOW COST BEGINNER´S TUESDAY CLASS BEGINS SEPT 14, 2021 - 30 WEEKS - INFORMATION:
https://thesoulmustsing.weeblysite.com/…
. I do western astrology readings, dream interpretation, and mind-body healing by a donation of your choice - and classes at reasonable rates. Sign up for my newsletter!


Settler
»
JayJayAstrology
Hi thanks - indeed my carmic path of letting go is fixed with Scorpio North Node and that stays no matter if I am 10min before ot later. I feel this influence - best described as "learning to receive" as oppposed to "knowing how to gain/grow"...
FYI - Libra Sun moves to 9th house if I am 10min later. I live "abroad" for most of my life and always felt that urge.
But - like I already said - unclear if these influences are coming from Mercury/Moon being in 9th or my Sun being in 9th.
I have so many intertweened 9 and 10th and Lib/Sco themes which I learned to appreciate and cultivate both (its impossible to skip them).
As others mentioned - identifying Chiron in 3rd or 4th could be a good lead - problem here is that I dont reflect well memories that could point to the difference between Chiron in 4th and Saturn in Leo in 8th + Asc in Capricorn.
I am going the try to find more leads on this.


viv
Hi NK
I was following some links online today and came across Nāthan at Spica astrology.com. He is a South African astrologer of Indian descent now living in India. He lists his training on his site. He offers rectification for $150 US.
Cheers Viv


Settler
»
viv
Many, many thanks, Viv.



Moon calendar
Moon in

Cancer
Show calendar
»
Seek users born on
Seek users by nickname