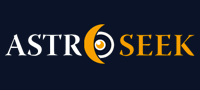 Astro-Seek.com Seek and meet people born on the same date as you ...
Connection to other cultures - Discussions, questions
---
Connection to other cultures
August 5, 2021 at 15:52 (UT/GMT)

Hello jello
Connection to other cultures
Have you ever felt a strong connection to other cultures, countries, languages?

Besides this obviously as a philosophical issue or standpoint. Do you think it has to do with specific astrological placements? Save yourself the basics (9th house, Sag house and Jupiter placements)
Plus... if you want to read that sort of thing on my chart I´m not conmplaining lol. Yup I´m a chart exibicionist LOOK AT MY CHART



Posts in topic

Rosincvist
"What if" is wazzup + a dirty word! Ya what if I had spent my infancy in Japantown instead of the Salvadoreno Corridor!
What if Kaitlin Olson was the reincarnation of Harpo Marx!
I should wash my mouth out in soap and water!

is supposed to be stationary twice as long as Mercury yet my experience here is seven times as many Mercury station points as Venus station points; The Station Points bring the

-scape into play in the chart!
What if we were Lyrans instead of Humans?
Are we not men!! We are Devo!!


Wolfmoon
"Have you ever felt a strong connection to other cultures, countries, languages?"
My whole life. I remember as a child I was obsessed with the Nordic culture. Vikings, strongman, history etc. As I moved into my teens it all became Japanese. Not for the obvious like Anime etc. I never watched them but if it had anything to do with Samurai or Medieval Japan I wanted it. I wouldn´t read a book unless it was about Ninja or Samurai.
The Nordic im unsure where it is in my chart. I think maybe its something else but the Japanese obsession...
Japan is Aries. Ruled by Mars. I´m Aries sun, always had an interest in Martial Arts etc Sun oppose Pluto, secrecy and power maybe something to do with Ninja?
My whole life I´ve always felt like I was born in the wrong time. Like 1000 years too late. Possibly my Merc in Aries square Neptune??
Unsure really but those were the other cultures I was fascinated by.


SpaceChild
Yes I´ve felt a strong connection the The Netherlands and the Dutch language.
As far as cultures go.. I am particularly fascinated with tribal culture/indigenous people/tribes, especially their music/drums and dancing. Hearing their music and seeing them dance produces a very warm visceral feeling in me. A great calmness. Not sure how else to explain it. I appreciate the cultures.
I have NO IDEA about astrological placements that would indicate such things.
I do have 9th house planets, and planets in Sag though Lol

I have lost a lot of the information I´ve retained in regards to astrology, and even then I didn´t have much information about it in the first place.
What connections do you feel drawn to? How do you think your birth chart reflects/shows this?
Following this thread

Cuz I wanna see what others have to say




fishscales
I´ve always felt a connection to India.
India is supposedly a Capricorn country, and I have Capricorn on my 4th house and Jupiter is also there.
So maybe it´s my "true home", as per my 4th house, and Jupiter would explain the affinity...?
Honestly, I don´t put too much stock in such things, as it´s all speculation...
However, countries do have signs (and birth charts), so maybe one´s affinity for a certain culture/country can be understood a little further by knowing them.
Here´s a list of the sun signs of some countries and cities:
https://starsignstyle.com/astrology…
Important to remember that alot of these signs are not the country´s "original" sign, as they reflect only their latest "incarnation" by way of independence, emancipation, etc.


plumreme
Japan
Finland
analysis could turn up a lot of causes, but since this is an astrology forum and we´re looking through that lens, I´m Aries South Node.


plumreme
»
fishscales
Interesting! I´m feeling the Virgo and Pisces (MC/IC line) and Aries/Libra (SN/NN) spots on that list. Aquarius, too.


viv
Yes lots of lucid dreams and déjà vu experiences travelling like I would know where the road should go, where an army left from, see blood running down castle walls, feel exhilaration and joy (Crete) and feel total balance and well being (Greece).
Experiences were not connected with prior reading as far as I know. Eg rites in very ancient China, deep familiarity with northern Thai Buddhist culture without studies, early engineering and architecture in Hittite lands? Palestine, early Greece Crete, classical Greece, North Africa, strong responses to different parts of France, something echoing from a pre Inca sun culture, homecoming in NE border areas of Canada/USA, homecoming in parts of NZ ..Even though my ancestry is Anglo and Irish and I liked visiting those places the pull is different...
No idea about reflections in my chart.Any observations very welcome. Sun Aqua conjunct North node, trine Gemini Moon. Leo SN in 9th. Uranus in Cancer in 9th. Nothing in Sag and Jupiter 7th.


fishscales
»
plumreme
The south node pull is interesting, as the south node supposedly represents past lives...
I´ve never researched how any location aligned with my south node...
IC interesting too, since it represents home...
Always thought we would feel "at home" in countries whose sun occupies our 4th house...


SpaceChild
»
fishscales
Hey, this was really cool information fish´. Thanks for sharing that link.
I see connections of all the other countries I´ve had things for in relation to my Sun, Moon, and ASC.
I think I´m gonna look more into this when I can.
"Important to remember that alot of these signs are not the country´s "original" sign, as they reflect only their latest "incarnation" by way of independence, emancipation, etc."
This and everything you said, I am taking into account.
Thanks again
-SC




SpaceChild
»
SpaceChild
As well as 4th House/IC as you had mentioned.. this really is interesting to me, haha.



Moon calendar
Moon in

Cancer
Show calendar
»
Seek users born on
Seek users by nickname