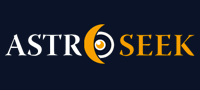 Astro-Seek.com Seek and meet people born on the same date as you ...
Aspect called "Model" or "Role Model" is in my natal chart, is there anything el
---
Aspect called "Model" or "Role Model" is in my natal chart, is there anything else that stands out?
August 3, 2021 at 02:37 (UT/GMT)

NeptuneWolf4444
Aspect called "Model" or "Role Model" is in my natal chart, is there anything else that stands out?
Hey astro seekers and beautiful souls, any clue or more in depth information that could help me guide through my purposes on this life regarding to the model aspect or any other astrology event that stands out? Thanks in advance to everybody and this community to be on existence.



Picture attachments are visible to registered users only. (
Log in
)

Posts in topic

nutelina
You are far too generalizing the question. All aspects reflect a certain role model. Parent-child, feminine and male up until foggy and elusive Neptune Moon for example.


NeptuneWolf4444
»
nutelina
Thanks for the comment and support to my growth, i really appreciate it.
You are right!! The question was really generalized but any knowledge about my purpose or cause will always help. What i wanted to ask about my main or biggest aspect called "Model" through huber method which seems to have its own pattern aspects (check images below) is basically if there is more information or guidance about that specific pattern to know more about my purpose and cause in this life along with the rest of placements which i tried to connect the dots to resolve but could not do it.
As far as i know my sun and moon are literally the opposite and my ascendant in libra is in the middle ( meaning imo that my pisces sun is slept dreaming and my virgo moon is awake being organized and libra just there focusing on having both energies balanced into the real world, this should be added on the dictionary definition about the word: indecisive and all its synonyms.

)
I saw that my true/north node is virgo meaning that my south node is pisces

there we go again but even harder.
Thanks in advance again to everybody that can decipher this fish.


Picture attachments are visible to registered users only. (
Log in
)


JayJayAstrology
I actually have the book you are referring to. This author has a number of aspect pictures with names no one else uses. I personally do not agree with many of her interpretations. I just don´t find them very insightful at all.
What you posted doesn´t say exactly the aspects involved. You know, these planetary pictures are made up of aspects that can be interpreted individually - and - most likely would produce more productive interpretations - if you asked about them individually.
So now I´m looking at the book - she´s talking about the "minor trine" (Mars/Mercury trine Pluto and both sextile Venus) - with two of the sextile planets also in a yod - and then a square between the yod apex and the other point of the minor trine. Whew! Confusing.
So technically - you don´t have this. Venus is not in a yod. Uranus is quincunx your North Node and Mercury is quincunx North Node and then Uranus and Mercury are sextile each other - which is a yod - but Uranus is not in the minor trine.
I grant you - it looks like it meets the criteria - buton closer look, doesn´t.
Now my head is spinning - just trying to get this straight. So I´m not going to comment further right now. I might be back later when my head stops spinning.
_____________________________________________________________
LOW COST BEGINNER´S TUESDAY CLASS BEGINS SEPT 14, 2021 - 30 WEEKS - INFORMATION:
https://thesoulmustsing.weeblysite.com/…
. I do western astrology readings, dream interpretation, and mind-body healing by a donation of your choice - and classes at reasonable rates. Sign up for my newsletter!


viv
Hello Neptune Wolf
I have no knowledge of the Huber interpretative system so I can't comment on that but since you ask about purpose I can tell you my first impressions.
First you are deeply receptive and sensitive (Pisces Sun, Venus ruled Libra Asc and Moon ruled Cancer MC. Plus your chart is a night chart giving you an inward focus that may not be particularly at home competing in the macho world of the Spain I travelled in.
The only planet above the horizon is the Moon in the 11th Virgo. This may be way off but I get the impression of someone who might once have been a monk or someone living a secluded, devoted and contemplative life making beautiful embroideries, for instance, someone who is now called to develop a defined, and visible personality that others can identify and relate to. Your Moon is approaching full so there is some tension around needing to give who you are expression.
If this is on track you will need to use this personality to behave so that others follow your example, and/or attend to your precise and clear communications. In your depths you might know that this "for now" personality does not and cannot encompass all that you are, but you need to firm it up nonetheless to be of service.
Uranus /Venus sextile Mercury/Mars are both inconjunct the North node forming a yod with the North node and Moon indicating a special purpose. (Yes the conjunction between the Moon and the North node is a little wide at 8degrees but given the pile up of planets involved and the semi sextiles to Jupiter and the South node and Sun opp Moon I think it's a major pattern.) The Uranus in Aquarius has the potential for a certain degree of brilliance intellectually also but it has to be applied to self chosen tasks. There is abundant love from the South node Pisces which can be expressed through Jupiter and applied to the North node work.
Pluto is square the nodes. To me this is pretty strong. You must pick up your personal power and make a choice to do something. It will probably be Virgo related thus Mercury ruled. Maybe you will be a researcher and communicate methodically and clearly for instance, or excel with a technical communication medium.
The Evolutionary Astrology writers say that squares to the nodes indicate a missed step or something you avoided in a past life. So you cannot avoid channeling your love, sensitivity and receptiveness now into words and behaviours that inform others. No swimming in feelings except on days off! If you avoid this task, outer transits to Pluto, the nodes, Jupiter may bring painful events.
Saturn on the Desc is also significant. Some might say it may bring losses in relationships. Some might say you will have serious responsibilities or find a committed partner who helps contain your boundlessness and in some ways restricts your life. This would not be a bad thing so long as you don't make them responsible for what you need to do inwardly or be co responsible for in a partnership.
Hope this is useful
Blessings Viv



Moon calendar
Moon in

Gemini
Show calendar
»
Seek users born on
Seek users by nickname