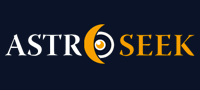 Astro-Seek.com Seek and meet people born on the same date as you ...
Acting career in natal chart? - Discussions, questions
---
Acting career in natal chart?
July 10, 2021 at 02:03 (UT/GMT)

begumaky
Acting career in natal chart?
Hi! I´m Begüm.I´m Trans Women.I was born in Istanbul.Can someone help me understand my life? my english is not good I´m sorry. I´m very depressed this year:(.Actually I´m very positive.My biggest dream is to be an actress.Most of the time I think of leaving Turkey.I want to go to America and become an actress.Amerika or Türkiye?.My worst fear is loneliness and a boring life.I am not astrologian.Please help me.What kind of life will I have?Thank you very much...

Posts in topic

Rosincvist
You have other aptitudes and I would recommend getting out of Turkey for you!



JayJayAstrology
I think it´s interesting that you ask if we can see a career in acting in your chart along with the statement that you fear boring and loneliness. I can see acting in your chart - and I can also see a more solitary type personality - so the career isn´t necessarily going to stave off loneliness. Many famous people do not have satisfying relationships. So, I think you need to think of these two issues as separate.
As far as acting goes, there are some supportive planetary energy going for you. I´ve studied many actor´s charts, and Gemini, Libra and Scorpio are often very important signs. What I see in relation to that in your chart is: (1) Gemini IC - deep down, you have the desire to communicate - and actors often have a strong Gemini presence. On the IC I consider it strong. The ruler of Gemini is Mercury in the 10th house of career - so - this also can be seen as supportive.
(2) Your 10th house of career is ruled by Jupiter found conjunct your Moon in Virgo - an intercepted sign in the 7th. Libra and 7th house are found to be important in actors - because you can put yourself in the shoes of others - and an actor needs to be able to do that well. The Moon there says that you want and need relations - and acting is a relational type career.
(3) Your South Node in Scorpio is also supportive because of the empathy you may have with others. You may have acted in your past life.
(4) Saturn in Cancer in the 5th - also supportive - in that 5th is a creative house - a place where people like to play a variety of roles - and Saturn provides a strong focus there. Cancer, again, another sensitive sign - that gives you the ability to feel other people´s feelings and energies - and know how to be them as an actress.
Your Capricorn Sun conjunct Chiron is probably what makes you feel like loneliness could be a problem. The 11th house is actually your audience. Chiron is saying there is a problem in how you do Capricorn and 11th house - and since it is conjunct your Sun, you probably need to look at the way you shine. Capricorn tends to be solitary. It is a deep knowing from deep inside who you are and how you want to live your life. It speaks of integrity and giving out your wisdom. So, you may be trying to play a role in your real life - rather than being yourself - your true self. So, you simply need to pay attention to your inner voices. Perhaps you are already doing this - but who you truly are - is an issue. Actually - you can see this in other actor´s charts - which is why they like explore playing different roles. One does need flexibility in self-definition.
Your chart does say - you need to be the true you - Venus and Uranus on the ASC says it but so does Saturn in Aquarius in the 5th. Mars in Aries also says - you need to be yourself. So, I would say, there is some influence in the chart that says the main issue is finding yourself - and you need to be yourself - solidify a self-concept - and this may be an issue for acting. It doesn´t have to a detriment - but - I´m point out that even if you are acting, you are trying to solidify your self-identity. If acting can help you do that - then you won´t feel a conflict. If it confuses you more, then, perhaps you´ll end up not liking it. But, if you truly feel strongly about doing it - then go for it!
_______________________________________________________________
My website:
http://thesoulmustsing.weebly.com
- I do western astrology readings, dream interpretation, and mind-body healing by a donation of your choice - and classes at reasonable rates. Sign up for my newsletter!


begumaky
»
Rosincvist
thank you🙏 what skills do i have? Do you have any other recommendations?



begumaky
»
JayJayAstrology
Thank you so much🙏❤️. You´ve been very helpful. I´ve been very confused lately. I´ll think about what you said. Any other advice? Do you think I should leave Turkey? should i go to america?



begumaky
»
JayJayAstrology
Thank you so much:) I don´t know if I like solitude or not. I am afraid of being alone. I used to be very social. After I found out I was trans, I was more scared. I was very lonely. Now I have new friends, but I am afraid of the future.I´m so sorry I wrote so long...


JayJayAstrology
»
begumaky
Whether you like solitude or not, it is good to make peace with it. Lots of people don´t like being alone - but it is not a good thing. It makes you dependent and people do things they wouldn´t normally do, just so they don´t have to be alone. If you can enjoy your solitude, your relationships will improve. Fearing being alone is something you should work on so that you don´t fear it. Fearing anything does not do anyone any good. I think climate change is scary - but - there´s nothing I can do about it, so I´m not dwelling on it.
I don´t know what is right for you . . . I really can´t tell you to move to America or not move to America. I think you need to decide that for yourself. I suppose you could visit first to see if moving here feels right for you.


begumaky
»
JayJayAstrology
you are right thank you very much

...I will look your site :)


Rosincvist
»
begumaky
I prefer to see a repeated theme rather than too much talent, the idea that faith is a talent or skill isn´t given enough credit!


astreo
The most common thing that I have seen in actors is Mars in Aries, then I would say that in Leo, but in Leo things is more artistic and sometimes they are derived in music ...
The Sun or Venus in Leo, Aries, or the 1 - 5 house.
Most actors who do not have a Sun in Aries or Leo have Mars in Aries, the question there is that they feel the need to impose and affirm their personality to others ...
It is not as artistic as Leo, but it is strong ...
For this reason, even though you have your Sun and Moon in the Earth introverts sign, you feel that desire to affirm yourself (for your Mars in Aries).
You have Pisces intercepted in the ascendant, that gives you the facility to play different roles, Pisces has a quality of ´´ transfiguring ´´ into whatever he wants. YES, IT IS SENSITIVE AND INTROVERTED, BUT IT IS ALSO VERY MOLDABLE AND CHANGING, with your worked Mars you can combine it very well ...
In addition, the ruler of your house 5 (creativity), is placed in house 7 (interaction with the other)


begumaky
»
Rosincvist
I´m so sorry but I don´t understand:(


begumaky
»
astreo
Thank you so much:) but I´m ascendant not fish, I´m ascendant Aquarius


SugarBuzz13
I have my Midheaven in Leo, and I have done several acting gigs. I´m also a Leo sun too. Unless we´ll be on a soap opera my big three is the epitome of Days of our Lives



Moon calendar
Moon in

Libra
Show calendar
»
Seek users born on
Seek users by nickname