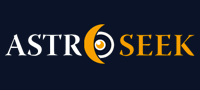 Astro-Seek.com Seek and meet people born on the same date as you ...
Mercury - Discussions, questions
---
Mercury
June 28, 2021 at 14:39 (UT/GMT)

boyakasha the guru
Mercury
If we remove the sign, house, aspects, have it presented to us in its raw untouched state and asked what are you it would say, "So tell me what you´re doing next?....This? Alright got it...Listen, Im going to be asking the other neurons around for some while to know more, I´ll be back... ok here take these instructions we have made for you now go do it".
Mercury, through my observation, is a workaholic busy generating signals in response to stimulus everyday. In a broader sense its your neurons and IQ, when you read and write or talk, numbers, reflexes or muscle memory ("let´s get up", sends signal from the brain to leg and it stands), concentration, fixing or organising stuff, multi tasking, aim and shoot games, playing chess, where technique is needed, unemotional planet strictly speaking, HAS to be active all the time. Its why you ask your "whats", "hows", "whens", "tell me" in other words gets very curious, or overthinks when something comes along just right enough to tingle it and catches its attention so mercury is a planet that can be excited, likes and enjoys or misunderstands and gets bored depending on the sign and aspects. I can´t exactly see it as a serious planet unless Saturn is involved. Its playful nature.
Here are actual observed examples that I´ve seen happening between me and others to give you a sense of how it feels like.
Mercury conjunct Ascendant:
I was the Asc and she was the Mercury, goes back some years. It was a tight conjunction around 0°40 in Capricorn. She would know what I was going to say next and complete my sentence, I would go on and on until I felt it came out right whereas all it took was a one liner from her and I would stop to scream a big YESSSSS in the back of my mind. She would make it all come together so properly, her replies stood out a lot and were something to remember, learned some new phrases from her too. Kind of looked up to her out of admiration. The convos were chocolate for the mind, total mindgasms. If I was confused or had a problem, she would sense it and send exactly what I needed articles and videos or recommend books. I´ve noted that the Mercury person asks wayyyyy too many questions, they are so curious about you all the time and wants to know everything like your past, your goals, who you´ve dated etc. I one time intentionally started to act distant to see her reaction and she was so disturbed, tells me she couldn´t help but overthink to sleep and confront me the next day with a lot of why´s....you are their favorite subject. She also became very possessive needing to know where I was, what I was doing, who I was with, basically the mercury is gonna be stalking you with fake accounts for sure and taking notes you scare them. Mercury is always excited to hear back from you and ready to give you advice on career, finances and personal issues. If things don´t go their way, expect mind games. They love being relatable to you but if you touch emotions (our moons were not connected) they shut down and change the topic.
Venus conjunct Mercury:
One of my friend back in school had this, during lectures he used to zone out and he´d draw graffiti or characters on his desk. He was good at rough sketching. He had a page where he posted his art with very poetic captions. Another I knew used to make notes with colored markers and had a lot of stickers on the books. She had a fancy handwriting and her pickup lines were smooth. Used a lot of emojis.
Moon conjunct Mercury:
A dude in class had this, whenever he got a answer wrong he´d start to argue with us and the professor. Would still be not over it the next day, took it to the heart alot. Worth was attached to his grades. Very active in the class, asked a lot of questions. Liked to be right. Was very good at descriptive writing and explaining how he felt. I remember when he found something funny, he would text a long hahahah all capital with exclamation marks.
Mars conjunct Mercury:
Was talking to someone with this. Fast typers and will send you long paragraphs, overshare the details alot. One minute later to finish the rest of the thought they forgot, will again send another paragraph. One guy had a tight conjunction and was very good at coding. Very talkative I´m telling you and if you point something out they´re unafraid to be confrontational and challenge you to a debate. Their communication comes across as rash and unapologetic. Obsessed with detail, very mechanical, hyperanalytical. Get things done very quickly, a powehouse of logic.
For now this is all I´ve got but when I research more I´ll continue posting my findings here


Posts in topic


Moon calendar
Moon in

Virgo
Show calendar
»
Seek users born on
Seek users by nickname