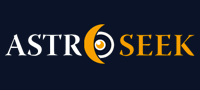 Astro-Seek.com Seek and meet people born on the same date as you ...
Is there a chance for a baby? - Discussions, questions
---
Is there a chance for a baby?
June 13, 2021 at 08:57 (UT/GMT)

Antares1
Is there a chance for a baby?
Dear members, I am woth a partner 11y now he is ypunger than me. We have been trying for a baby for several years now. But due to my age we haven´t have any success. The last failed was these days.
The only option left to try is to try ivf with donnated oocytes. Which is extremely financially demanding thing to take.
Please can someone take a look and tell me opinion related to this subject? Are there any signs or forecast that it might be achievable in period ahead?
I am amateur in astrology, mostly was exploring transits and solar arcs.
I can see that seems something will be happening in 2following years of my life, but not now how to interpret and would appreciate very much any kind of help.
Just let me list SA that cought my attention:
SA merc on 29°sagg conj.nat nn
SA pl conj.nat.sun
SA jup conj.nat asc
Also
prog.merc conj.nat venus
Tr.jup conj.nat. asc
Tr.nep conj.nat asc
Tr.sat. conj.prog. mc and venus
Prog.moon approach.opp.nat nep and later conj.nat.ic
Doeas any of these, or other which I have not noticed here, could reffer to some positive developments in my life
Thanks to anyone for your time and efforts,
Here is link of my natal
https://ibb.co/wd88TPv

Posts in topic

Rosincvist
I look at the chart, not a list of abbreviations,

fourth-house

isn´t going to make it easy! The


is being

ed by

.
Avoid people who consume alcohol!



Antares1
»
Rosincvist
Thank you for your reponse dear Rosincvist.
Yes I know I know about saturn in 4th and both in cancer.
Please what do you mean when you say to avoid people who consume alcohol? Is there some potential danger I could potentialy be exposed to?
Are there any transits in period ahead that might signal some positive change related to family, child?...


LotusStar
I think it would be difficult with Saturn transiting opposite the 5th house.
Can look at activity in 5th house of Solar Returns to see, sometimes Jupiter/Moon, Moon conjunct the SR Ascendant or IC, or Jupiter in 5th house...
You do have Jupiter right on the IC (considered Moon/Jupiter exchange) and full Moon/Uranus on the descendant angle in your 2021 SR, so I wouldnt rule out a surprise pregnancy completely. Otherwise it could indicate a change of domestic situation of some kind, or a completion of a significant phase of life. I would suggest to look into the full moon in your 2021 SR more... it looks pretty significant.


Antares1
»
LotusStar
Yes I have noticed them on SR DC and also SR asc conj nat.merc. As you new, right now, came from nowhere, I have some unpredictable disruptive happening in my relationship life. Ugh... I just wish that mentioned aspects could relate to some positive developments. But at the moment I really don´t know if it is going to be ok. With those changes, if nothing comes to be all right, it will be game over for me in direction of own family life and potential child...


LotusStar
»
Antares1
You will also have transiting Jupiter opposite Moon while its in Pisces... that´s another Jupiter/Moon exchange and encouraging sign. I´m not expert, but looks like regardless the next year will be significant for you, either have the harvest or a completion of the phase. You should keep trying :) Good luck.


Antares1
»
LotusStar
Thank you very much dear Lotus Star. It won´t be reccurent jup.transit, it will pass just once at 10°51´ pieces so I don´t believe it could be meaningful enough to make change. At that time there will be prog.moon opp nat neptune and tr.uranus trine nat.moon. If they blend all together maybe maybe I could hope for some hope...
Thank you very much for your time and help...


Antares1
»
Antares1
Please please help me. We had a terible fight yestersay. I have told me to take his things and leave. He did that. I didn´t want to talk about again. I am now falling apart. Please please I want to be with him and don"t know how to cope with some of his unpredicitble behaviour. He doesn´t want to talk any more nor come back.
Pleas will we ever be togethee again? Please help i am devasted.
My life is complete mess


viv
»
Rosincvist
That sounds awful.
Can you let him be just send a text saying I understand your anger I do love you Talk next week ..
And give him some space Maybe the stress about if a baby is possible has taken focus off your love If you can repair this maybe you can meditate
on soul to come Tell child you are welcoming them. Physically it's possible even after start of menopause so it maybe more a psycho spiritual readiness.. it's often true couples who conceive through IVF or after adopting later conceive unexpectedly!
So peace to you best Viv


Antares1
»
viv
I already have. It was due to some banal reasons and his agressive reactions to other man for some old issues were a deep in a full glas for me. I went out of myself.
He built big unsatisfaction with him for several personal reasons and is letting this anger eraticly from time to time as tempered bomb.
He said that I thru him out and that after such thing he won´t ever be back.


Antares1
»
Antares1
Dear all, please can someone take a look if there is a chance for reconciliation. I have watched transits and what could bring such sudden changes. I can see tr.pl square nat.uranus and mars and tr.sat.square nat.merc., which is ruler of 7th anf 4th house.
Sudden separation would be under uranus transits, which is trining my moon and venus.
Although tr.sat.conj.prog.mc and tr.uranus square this conj. Since it is mc I don´t know if that can be related to relationship.
What could bring this and is there a chance for repairing?
I will appreciate any kind of help,



Moon calendar
Moon in

Taurus
Show calendar
»
Seek users born on
Seek users by nickname