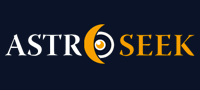 Astro-Seek.com Seek and meet people born on the same date as you ...
JUPİTER SQUARE PLUTO - Discussions, questions
---
JUPİTER SQUARE PLUTO
June 10, 2021 at 21:41 (UT/GMT)

cayatu
JUPİTER SQUARE PLUTO
What is the result of jupiter square pluto? İ feel its is horrible aspect for me but i cant explain what do you think about this aspect?

Posts in topic

Rosincvist
Those with

squares are less likely to say Jupiter is brilliant, Jupiter is a `

´ instead sayin´ that it is just another fffreaking planet! A planet close to my cowardly yellow

.


Emanuel
ASPECTS IN ASTROLOGY
BY WAYMAN STEWART
JUPITER-PLUTO ASPECTS: THE SURVIVOR
Having Jupiter conjunct, square, opposite, sextile, or trine Pluto gives you the title of the survivor. If Jupiter represents one's personal growth and also what one believes in, having this planet in aspect to Pluto in your birth chart means that you truly believe that you will survive whatever emotional trial comes your way. Pluto is representative of darkness, loss, pain, secrets, and psychological extremes. So, with this influence, you have to find a way to go through such circumstances and
come out on the other side, better than ever. If you don't believe as much in your survival skills, you will have situations thrown at you that force you to develop those inner resources. Luck, as a
Jupiter-Pluto person, means going through Hell and living to talk about it.
It can also mean emerging from traumatic, volatile, or even dangerous circumstances relatively unscathed. You might go through an abusive relationship yet come out of it with your ability to love and see the good in people intact. Being betrayed or getting your heartbroken can have the same effect, only making you a better person, in the end. Actually, such a situation may reinforce your belief in the light. Going through all of that darkness only shows you how important living in the light is. Also, the death of someone in your life can make you stronger and wiser, allowing you to emerge from the grieving process with a richer and more profound view of life. With a Jupiter-Pluto influence, whatever is painful can be turned into something beautifully bittersweet. Also, you can have brushes with death yourself, whether through battling some illness or a near-fatal accident, that you come out of better off than most people would, not only physically but psychologically. This truly is the aspect that defines the "whatever doesn't kill you makes you stronger" creed; something that you just innately believe in.
However, Jupiter also shows us where and how we can go too far. Every Pluto aspect can express some form of self-destruction. With this energy, there is this pattern that can be observed that
compels you to crash and burn, often spectacularly, just so you can have some pile of ashes to rise out of like a magnificent phoenix. Since you gain so much of your positive energy (Jupiter) through tumultuous situations (Pluto), you may feel like you are not at your best unless things are at their worst. Because of this, you get yourself locked into a self-destructive cycle where you are annihilating yourself in order to be reborn. You are also so used to the process of something dying in order to be reborn that you can ruin good things in your life because you feel like that's just the way it has to be. Overly accepting of how things must come to an end, you may bring certain circumstances to an end before their time. In some people with this placement, the classic pattern of leaving someone or hurting someone before they can leave or hurt you may be observed.
Conversely, you may be drawn to people who will abandon, betray, or hurt you because you
sometimes don't realize what's truly wrong with the picture you've created with them.
Also, you can thrive on living on the psychological and emotional edge because you believe that
you're going to turn out fine anyway. Many Jupiter-Pluto individuals come to believe that they're
invincible, especially if they've survived some sort of near-death experience. This might cause you to put yourself in situations that could bring you true physical harm, as well. It's important for you to know that you don't have to create the darkness in your life in order to survive it. It's not necessary because the abundant manifestation of Jupiter shows that you will go through a lot of that darkness, at some point in your life, in a way that is not your doing. You just have to believe that whenever these turbulent or traumatic situations come your way, you have what it takes to endure them and transform them.
You inherently know that we are all transformed by what we go through emotionally and the demons that we have to face. Those with Jupiter in aspect to Pluto will have a powerful awareness of what they were like before the trauma, before the pain, before the physical and the psychological
scars. You know that you'll never be the same, that the grief or the post-traumatic stress or the fear that you experienced forever changed you. But, you can experience a certain gratitude for that.
Growing through very painful or scary times will show you that these experiences have only made you better. No matter what you've been through, you can always look back and derive a certain meaningfulness from it, even a sense of inspiration. This is why you will go through certain amounts of resentment, rage, or bitterness because of the pain that you've endured. Yet, unlike those with
Pluto aspecting their personal planets, you're much better at letting go of all of that. You know how
to feel those accompanying emotions and then move on from them.
In the process, you will understand the vastness of your inner power. Pluto is all about one's emotional resources and riches. Through the situations you've had to survive, you've been given
many opportunities to develop this internal power. As a result, there is something deep inside of you that allows you to easily move through situations that would terrify, intimidate, or unnerve many people. Sometimes, you don't even fully understand that power but you know that it's there for you when you need it. Times of crisis emphasize and amplify that energy, to the point where it might even scare you. It's like the mother who lifts a car to save her baby from being killed. Something kicks in whenever you're faced with a crisis and although it can be totally overwhelming and confounding, you also know how to just go with it and use it to save the day.
Using your power to help other people survive is something that also characterizes this placement. Jupiter-Pluto individuals commonly find themselves, at least once in their life, in some sort of dire situation where someone could get seriously hurt or even die. Maybe you have to save someone who just got into a terrible accident or you end up in a car crash or some other life-threatening circumstance with other people. Your survival skills must take over, in these moments, and allow you to save the others from danger. This doesn't have to be literal life-or-death, as you can be the positive, empowering influence that helps an abused friend leave a horrible relationship or guides a loved one away from the path of self-destruction. Yet, it's also a common occurrence to see those
with this influence help someone face death. Being by the side of a loved one who is dying of an illness shows you how you can make someone's passage to the other side better. Yet, it will also teach you that, even if someone doesn't physically survive, their spirit still does. Jupiter-Pluto people will feel very guided in life by their deceased loved ones, to the point where you see signs from them all the time, always feel them with you, and feel highly protected by them. Believing that no one is ever really gone helps you benefit from guidance from the spirits.
Jupiter conjunct Pluto: Having the conjunction means that you have been through a lot and you can feel constantly tested in this way, through one terrifying trial after the next. But, you will also find a way to take all of your pain and turn it into something truly life-affirming.
Jupiter square or opposite Pluto: With the square or the opposition, you feel a strong compulsion toward danger and destruction because of the lessons you've learned from it all. However, your greatest growth stems from learning how to avoid darkness and keep moving toward the light.
Jupiter sextile or trine Pluto: The sextile or the trine show that you have a strong awareness of the shadowy parts of life that helps you remain resilient when things get tough. Although you can also be too preoccupied with your pain, you know how to stop yourself from going there.



Moon calendar
Moon in

Cancer
Show calendar
»
Seek users born on
Seek users by nickname