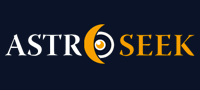 Astro-Seek.com Seek and meet people born on the same date as you ...
How do your Grand Trines manifest in your life? - Discussions, questions
---
How do your Grand Trines manifest in your life?
June 9, 2021 at 06:54 (UT/GMT)

Castlewallsxo
How do your Grand Trines manifest in your life?
Please describe your grand trine - planets and signs - and the impact they have on your life

Posts in topic

ram_goat
easy flow of energy between the houses/signs that make up the trine..
good luck in these things.
Pitfalls of grand trines: spiritual stagnation because of the easy flow
in the trine. In a peverse way, the trine can make individual growth and evolution difficult.


astreo
1. Ascendant in Capricorn:
It makes me exaggerate in the workload that I put in, I want to achieve things, I want to feel the pleasure that I tried too hard, I feel very good to overload myself with study, I want to ´´ pretend ´´ to be the one who works the most in my family And in my school, I am glad that after a week full of stress, at the end I can say, ´´ It was worth it ´´, that in certain way gives me a lot of satisfaction, although sometimes I have to deprive myself of various places to study, but I don´t mind haha.
2. Sun-Mercury in Virgo:
It makes me organize myself perfectly to achieve what my ascendant wants, it makes me aware that I must eat well, I must sleep well and I have to analyze what I am going to do in order to achieve it, establish a period of time to finish ´´ x ´´ o ´´ and ´´ thing, order my study hours, especially I have seen that Virgo makes me something demanding and perfectionist with my school grades, if there is something that I do not master ´´ perfectly ´´, I repeat it too many times until perfect a certain subject, that´s why I like to study early, so that, when I have an exam, my grade is high, it´s something a little negative about Virgo, he wants things to go as well as possible, when I was younger, I was overwhelmed by a low rating.
3. Jupiter-Saturn in Taurus:
It forces me to develop effort, will and perseverance.
I also feel like my Moon in Gemini and Mars in Sagittarius fit in well in this package haha. Since Gemini is very curious and wants to know about various topics, my Virgo energy helps me to delve into them as such, my Mars in Sagittarius makes me do everything Gemini wants.
In high school I got into too many activities, I was everywhere, so half high school knew me for the same thing, besides my Venus in Leo makes me VERY sociable.
There is another tigone that is not very marked:
Moon in Gemini - Uranus in Aquarius - MC in Libra. Although the orbs are wider, I do not take them into account and I do not notice influence, if the Moon and Uranus trine with MC yes, but the Moon trine with Uranus not so much.


astreo
How do you express yours?
Which is also land.


JayJayAstrology
Grand trines are a bit like a circular flow of energy. It´s an easy flow between the planets involved - and it can just keep flowing. This can be good if it helps resolve other conflicts in the chart. It will feel encouraging. But it can be problematic if it contributes to a problem. It can feel like a stuck place. You want to look for other aspects to the planets in the trine to channel energy away from the grand trine, if it becomes a stuck place.
_______________________________________________________________
My website:
http://thesoulmustsing.weebly.com
- I do western astrology readings, dream interpretation, and mind-body healing by a donation of your choice - and classes at reasonable rates. Sign up for my newsletter!

September 28, 2021 at 10:24

Northerneuropean
I have an earth grand trine.

(in

11th house)


(in

4th house)


(in

8th house)
By signs seems perfect (saturn in capricorn and mercury in virgo), also Mars in 8th house looks great.
In fact, I have very complex aspects of



,



,



,



- these are all difficult aspects.
Also

in 4th houe and

IC.
It has always been difficult for me to express emotions to others. I have been expressing my emotions only when I am alone, since childhood. Therefore, in the presence of people, I am reserved, I do not share my sad experiences only funny ones, I do not cry on the shoulders of others. It has always caused great pain, great loneliness. You are with others, but you are not at the same time. To be on the stage, but don´t be happy. Be the center of attention, but it won´t bring the happiness. I didn´t have the most important thing - a personal relationship with others for a long time.
How did I solve it?
It was solved by my Grand Trine actually.


and

in their signs (

,

), combined with the long-term endurance of Mars given by Taurus, gave me such endurance and strength to endure long distances (in a psychological marathon) that it pulled me out of the most difficult problems. And everything through work (

) with my thinking (head) (

) gives me the opportunity to get into everything, understand down to the smallest detail, analyze without any fear. I could look at real problems without fear of being crazy. Read, think, analyze - I can for hours, days, without stopping.
And it is similar about the speaking - it gives the ability to express myself well, to be a great speaker, to explain everything well. Sometimes I start such a long and compound sentences that I don´t remember when I started the first part of the sentence ..., but still remeber what I need to say in the end. But this is all given by this Grand Trine. And the best it gives - excellent memory. It took me 10-15 minutes to learn 10 words in a foreign language,
if I concentrated well. (I did it before lessons, so I remeber the duration).

The worst part of it is - I remember every mistake, every detail I´ve made. And I used to calculat it in my mind all the time until I came to a result.

And yet the earth Grand Trine gives a lot of stability - the ability to speak directly, constructively, but also calmly, because Mars in Taurus don´t run fast. And the connjunction of Venus Jupiter in 10th house cusp gives me the ability to speak very sensitively to others, in front of audiance. So, this Grand Trine is my best helper in my Natal chart.

Picture attachments are visible to registered users only.
(
Log in
)


db♒︎♅☿☽♇
I find my Double Grand Trine to really have limited my artistic abilities, I used to draw a lot and can write, through life however I found I had to really work on my "gifts" and force my artistic abilities as they can be quite lazy, my entire chart reveals I must overcome ego, selfishness and intimacy issues before I discovered self worth and belief system. Meaning I had to go through some trying times, like others say above it makes some things too easy, however once aware the Trine holder can master their "gifts"
Peace, DB


Leo_Ness
Sidereal fire Mars

Moon

Neptune
I easily sink into deep meditative state where I can create whatever I feel I like. This is very helpfull for my profession since I´m able to create complex buildings and spaces in my mind and practically experience them very vividly.


IceSickle17
I have a Grand Earth Trine:
ASC in


in


&

in

It serves as a balance and tranquil presence in my life and very much attunes me to the physical world with all of it´s wonders. I always feel energized whenever I spent time in nature or just doing a physical activity in general. Utilizing my senses definitely grounds me in a positive way, but the downside is I can be pretty stuck in my ways and remain stagnant especially when the time calls for change. I just stay stuck in my ways and become too comforted by whats familiar.
Having said all of this, if I could choose to live in Heaven or Earth for eternity I would definitely choose Earth no doubt.


Graham
I have natal Jupiter-Saturn-NN at Capricorn1-Virgo6-Taurus4 (in 4th-11th-8th).
Would you regard that as a Grand Trine ... or just a Jupiter-Saturn trine?
I have no doubt that the Jupiter-Saturn trine has manifested as a childhood-conditioned motivation to be a "pillar of society"/upstanding-citizen.
And I guess that has involved becoming more grounded/down-to-earth and aware of other people´s values ... which is "promised" by NN in Taurus/8th.
Yet, my natal (Gemini30) Uranus-on-MC opposition to Jupiter has always impelled me to be a rebel/non-conformist in the workplace ... and turns that Earth Grand Trine into a Kite configuration.


Ryu/Ra/King
For me it's involving ascendant I notice it in my sense of self, I have multiple grand cross packets as well so Venus Jupiter and ascendant help me deal with the grand cross Berry gracefully



Moon calendar
Moon in

Taurus
Show calendar
»
Seek users born on
Seek users by nickname