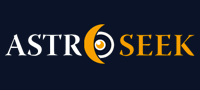 Astro-Seek.com Seek and meet people born on the same date as you ...
Will I have a happy relationship and marriage? - Discussions, questions
---
Will I have a happy relationship and marriage?
June 2, 2021 at 02:17 (UT/GMT)

Alisa1
Will I have a happy relationship and marriage?
Hello. I am afraid that I will never have a happy relationship and marriage. My Venus is in the 12th house in exile, the ruler of the 7th house in exile in the 12th house in conjunction with Saturn. I don´t know what to do. To be honest, I have lost hope, it seems to me that fate does not leave me a chance.

Picture attachments are visible to registered users only. (
Log in
)

Posts in topic

raspberry
If George Bush was able to be the president of US with a 12th house sun and saturn, you can definetely have a happy relationship. Some people don´t use houses at all. In your chart I see Venus has some nice aspects and a semi-square to Jupiter which might indicate abundance, luck, wealth through partner, foreign spouse etc. In a women´s chart, I would look at the position and aspects of DSC, mars and sun for information about your future spouse.


Alisa1
»
raspberry
Thank you!


JayJayAstrology
Well, the 12th house isn´t necessarily about exile. It is only one interpretation. The 12th can be a very creative placement, an attunement to one´s spiritual self - spirituality - and a place where we can let go of what doesn´t work for us and adopt new qualities. Many people with 12th house placements do in fact have partners and relaitonships. Yes, the 12th can indicate solitude, but it doesn´t mean that people with a lot of planets there, don´t have relationships.
The chart is not destiny. We can respond positively or negatively to placements.
You also have a Pisces Sun - to add to 12th house placements, and Neptune in Aquarius in the 10th - more Pisces, Neptune, 12th house qualities. You could feel a little lost with all that Piscean energy. Who are you? What are you doing here? Being in a relationship would help define you, but without being secure within yourself, you could be very dependent.
Your Chiron is in the 7th house - which in my mind - does point to a a need to evaluate and revise the way you do relationship. There is some tension between developing independence and autonomy and being in relationship. A good amount of independence is important in relationship - otherwise, we are overly dependent, and this can cause problems.
You are still very young - just 20! You are just entering the decade when people leave home and begin to discover who they really are and what they need to heal within themselves. It´s very early to be losing hope. Relationships aren´t easy for most of us - and we all have to work on ourselves to be better at it.
Jupiter is too far from Saturn to be conjunct. Plus, Jupiter is in Gemini and Saturn is in Taurus.
I think perhaps, you truly need to acknowledge the positives of having a lot of Piscean energy. I bet you could be quite creative. I think you need to have something to do that is creative, even if a hobby. You might enjoy gardening or spend regular time in nature.
Sagittarius can be judging or feel judged. They can have impossible high standards. Do you have an ideal relationship in mind that could inhibit your openness to possible partners - because they don´t meet your ideal? Do you want the connection to happen simply and naturally without attending to how you could cultivate a loving relationship? I think you have Jupiter in the 12th because you need to reconsider what you believe is true - about yourself and relationships. Sagittarius can come to conclusions that aren´t necessarily true.
Relationships are work. We have to work hard on ourselves to be the kind of partner we want to have.
_______________________________________________________________
My website:
http://thesoulmustsing.weebly.com
- I do western astrology readings, dream interpretation, and mind-body healing by a donation of your choice - and classes at reasonable rates. Sign up for my newsletter!


Alisa1
»
JayJayAstrology
Thank you so much!


OleanderFlower
I´ve been asking this question to myself for 38 years and I´m also worried

. You only have 20 years, so you really shouldn´t have the stress..I already have the right to have stress that I´m staying alone ..

But you? Cmon girl really?

Anyway, I´m learning Vedic astrology so I´ll give you at least a little snapshot.
Both lord´s of 7th house in D1 and D9 charts are quite strong and they are in they own houses..Because of Jupiter in 1st house- this is a promise of marriage..Mostly. This husband will come to your life directly.Somehow he´ll find you, or maybe you´ll find him in sense that you will meet directly, not through someone and so on. Your Venus is exalted in 11th house, which means fulfilling dreams after marriage and usually also financial profit from spouse. But venus is lord of 1st house and 6th house too, so there may be some obstacles .. Because of Rahu + Jupiter in 1st house your spouse can be foreigner, or from different culture. Your future husband will have Mars+ Saturn qualities. So strong, sportive, hot minded, combative, more real than romantic, pragmatic, may be older.
You may get married in Jupiter Mahadasha/Venus antardasha, what will happen in the years 2027-2030.
Good luck..



s81
I think what makes you worry too much about marriage at such a young age is that Moon at 29 Gemini, Chiron in 7th house and the opposition between them.
Also, I guess that what makes you express this worry right now is your progressed Moon which is applying an square to your natal Moon, that talks about an extra suffering stage this days, but it will move from that position soon. In fact, by November it will be conjunct with your progressed Sun and in sextile with your natal Jupiter which rules your 7th house. The good news of being in bad days is that they will change heh, life is dynamic.
Take it with calm, you will have your opportunities, study your chart and check your transits and progressions, know yourself and be prepared.



Alisa1
»
OleanderFlower
Thank you so much



Alisa1
»
s81
Thanks!




Moon calendar
Moon in

Libra
Show calendar
»
Seek users born on
Seek users by nickname