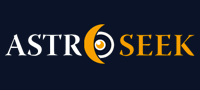 Astro-Seek.com Seek and meet people born on the same date as you ...
Saturn In The 5th House - Discussions, questions
---
Saturn In The 5th House
June 1, 2021 at 16:23 (UT/GMT)

TrilogyVenus
Saturn In The 5th House
Anyone have Saturn in 5th house? This Is Probably My Least Favorite Placement In My Natal Chart.

Are There Any Chart Remedies For This?

Any Ways To Cope With This Placement?

How Is Your Relationship With Your Children?

How Are Your Relationships In General?

When Did You Feel Like You Overcame This Placement?


Answering Any or All Of These Questions Would Be Helpful Thank You :)

Posts in topic

Lunadominante
I share this fu... natal placement with you 😓😓😓 I´m a teacher, and my relationship with teenagers, well, you can guess... As I´m their "authority".
I´d like to overcome the "dull" experiences it brings but... I think there´s no way to do so.


TrilogyVenus
»
Lunadominante
Wow I applaud you for being a teacher. I love kids but I can only deal with them for a short period of time. After that I´m like "omg, where´s your mom?" lol
And Jupiter is currently transiting my 5th house and also conjunct my Saturn and I feel like it´s bringing me out my shell in a subtle way. I´m just afraid after the transit is over I´ll go back to being my old shy, introverted, extra serious self. lol


Turbo TJ
»
TrilogyVenus
Well Saturn does bring us down to a more remote self. And being in your 5th house of sex appeal, your introverted self seems accurate for Saturn´s energy.
Jupiter brings in new levels of understanding where he transits. You are opening up to higher levels of interest in why this is effecting you correct? Jupiter can make things come in abundance as well both positive and negative. And if you fall back into that introverted self you may become more selfish and closed off to any new attractions.
5th house is also the house of creativity. Maybe you can find a way to put your new understandings into an creative outlet.


TrilogyVenus
»
Turbo TJ
I hope I don´t become more selfish when this energy leaves. And I started a blog, a YouTube channel, and an etsy store this year. I definitely have creative outlets lol. I knew I was gonna take advantage of this transit before it even came because of how much I struggle on a daily basis with this placement as far expressing my creativity. I´m hoping that by coming out of my shell now, I will be more comfortable with doing so even after the transit goes away. The good thing is I´ll be able to experience the transit twice due to the Jupiter retrograde.


Turbo TJ
»
TrilogyVenus
Keep eye out for what Jupiter shows you on his retrograde contact. This may be where you get a bit excessive and over extend your pride into something that just needs the time to come to fruition.
After the transits passes you will def keep more disciplined mind set to the new layers of understanding and the creative outlets you express. Saturn does represent diligence as well so maybe the new understandings you have will make the good outcomes that you are insistent on receiving. Hard work does pay off but with Saturn involved this may be delayed.


TrilogyVenus
»
Turbo TJ
Will do! Thank you for the insight!


JayJayAstrology
Honestly, Saturn gets a bad rep, when really, it´s just a symbol for what we are truly focused on in this life. The 5th house is your self-identity, your personal development, your creative self-expression. It could make you truly focused on it and you´ll work on it. That´s the positive reason it´s there. It´s there because you need to be serious about it. So, the placement is excellent for self-development. It isn´t even necessarily bad for creative self-expression, but with Saturn, you´ll work hard at an art and even make a business of it - instead of just being playful.
Your Saturn is in Aquarius and not really in the 5th - yes, I do usually put it into the next house when it´s that close, but it´s also at the end of a sign. Your 5th has Pisces on the cusp. Saturn in Aquarius is focused on being authentic, being the real you, using your mind and intuition, being inventive. It could be humanitarian-oriented as well as rebellious.
The 4th house is about emotional security - your emotional needs. On the cusp in a different sign - you could also feel that influence. Pisces would add a different type of creativity - it´s more like a spiritual connective creativity.
You have a Capricorn IC - so - there´s a sense of you being on the solitary side - focused on your authenticity there. The IC is the most private part of the chart. You probably aren´t all that expressive of emotions.
There´s a large focus on your own self-identity here - You are expanding your self-concept, the way you value yourself. Part of the way you´ll do that is to be of service to others - Venus and Mercury in 6th - Aries.
There is some conflict between self and other in the chart - and learning to be independent within relationships. Saturn is to help you keep that focus on your self-development - and not to get so attached or dependent on others.
_______________________________________________________________
My website:
http://thesoulmustsing.weebly.com
- I do western astrology readings, dream interpretation, and mind-body healing by a donation of your choice - and classes at reasonable rates. Sign up for my newsletter!


TrilogyVenus
»
JayJayAstrology
Thank you for this. And yes I know Saturn is technically in the 4th but I relate more with it being in the 5th by it being so close. Is there a rule about it being at the end of a sign because I have the same thing going on with my 2nd house. I have Pluto at 24 degrees but 2nd house cusp doesn't start until 26 degrees and I relate to it being in the second house.


Turbo TJ
»
TrilogyVenus
Your welcome. Continue observing and applying this science and you will never loose interest.
TTYL


JayJayAstrology
»
TrilogyVenus
With your Pluto, it´s still in Scorpio - Scorpio is on the 2nd house cusp. It isn´t often you see a planet close to the next house, but the next house has a different sign on the cusp than the one the planet is in. Saturn is in Aquarius and Pisces is on the 5th house cusp. It just gave me pause. Does Saturn need to express through Pisces - which is how I normally read a planet in a house in a different sign than the one on the cusp. I suppose if it were me, I´d just play with it to make sense of it.
I do think people generally relate to the next house more when a planet is close to the cusp.


TrilogyVenus
»
JayJayAstrology
Oh okay yea that makes sense.


Zephyrin
I have Saturn in Taurus in 5th house. First of all, the most common feature of this is attracting and being attracted to older people and I have always find it difficult to communicate befriend with people of my own generation.
Maybe because of the Taurus, there were many abusive Taurus people in past. It feels like I was the one always carrying all the burden of relationships and I was criticised and suffered for that. Another thing is, not feeling happy in relationships was an issue. You may never find what you seek in affairs, hard to feel satisfied; there is always an adversity that shits on everything and most of the time, it is your partner.
how I cope with it is basically staying away from childish and immoral people. I feel better if I talk with people from high positions, teachers, old people etc.
What is worst about that placement is giving great issues with men; father or lovers. After it becomes a trauma once, it is nearly impossible to overcome it. So as far as I experienced, there is no total way to get rid of that placement´s effects.


TrilogyVenus
»
Zephyrin
Thank you for sharing! I can relate to the dating of older people as well. I also always feel like I'm too mature for the people I befriend, even though I don't make friends easily.
I also find it hard to be satisfied in relationships due to a lack of an ability to emotionally connect with my partners. I definitely feel like that stems from a traumatic childhood because my sister has Saturn in the 5th house as well, and her relationships are the same way.


Zaza34
Hi! I think we have some similar placements ;-) I also have Saturn in the 5th house, in 0° Pisces ... I also experience it as a challenging placement; but it´s rather my Moon-Pluto that´s a real challenge for me :)


TrilogyVenus
»
Zaza34
Hey 👋🏽 and yes we do :) . I have moon opposing Pluto so I know what you mean.



Moon calendar
Moon in

Virgo
Show calendar
»
Seek users born on
Seek users by nickname