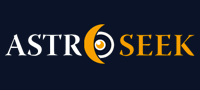 Astro-Seek.com Seek and meet people born on the same date as you ...
Please help me with job and place choice - Discussions, questions
---
Please help me with job and place choice
June 1, 2021 at 14:58 (UT/GMT)

Leoneita
Please help me with job and place choice
Hi all,

I'm 35 and all my last years I struggled with job and place choice, I really don't know what to do.

I was born August 21 1985 in the coty of Sassari, Italy, at midnight and 42 (00:42).

I have tried trading online, that thing where you buy and sell on the market of currencies, but I struggled with that too. And this last years are a lot that I can't find a job, I was trying to make some concourse to the police but with some difficulty, without success.

What is the best job I can do, where I can be successfull and have a job? And where? I'm located in my birth city, Sassari.

From 2016 unfortunately I have lost my mother and from that moment it was really difficult. If someone can help is appreciated.

Posts in topic

JayJayAstrology
I´m wondering if you have some specific challenges that would make it more difficult for you to find work - like are you obsessive? Scorpio in the 6th can cause people to be OCD or think obsessively. Chiron on your Gemini ASC makes me wonder if you talk a lot, or maybe you don´t feel confident in expressing yourself or don´t feel you communicate well. I have no idea if this fits you or not, but if it does, then these are things to work on.
Your south node past life suggests that you are too attached to some emotional qualities - perhaps anxiety or fear - or maybe self-doubt. I think it´s possible you lack confidence and want other people to affirm you. Maybe you want and demand too much focus on yourself. I´m not sure how you are using these energies.
I do think that you could work with people - that if you think of others instead of yourself - and provide some service, that this will be good for you and help develop your confidence. Helping other people feels good and you will find people are grateful for what you do for them.
I actually think you could be quite intuitive and inventive. Look around you and see what people need. What service could you provide them? You could be quite responsible too and people will trust you. Maybe you´d like to teach, or work in a health-related field - that is often 6th-12th house placements - hospice care - home care for the disabled or elderly.
It´s sometimes easy to see one main career path in someone´s chart. In other charts, you see a whole list of possibilities. For you, I really think that you´d do well in some kind of service where you are working with people, but I think it could be any number of things. You could also work with animals - that´s another 6th house thing - in a pet shop, a kennel, vet´s office. If I had to pick a main career, I´d say health-related, either with people or pets - or - a science. But it could easily be something like social work too. SERVICE being the overall key word.
Does this make any sense to you?
As to where, I think if you know what you want to do, then you can look to where you can do it.
_______________________________________________________________
My website:
http://thesoulmustsing.weebly.com
- I do western astrology readings, dream interpretation, and mind-body healing by a donation of your choice - and classes at reasonable rates. Sign up for my newsletter!


Leoneita
»
JayJayAstrology
Thank you so much Jay Jay, sorry for the delay but I really had to think about what you wrote.
I think that the south node part could be exact, I think I need others to affirm myself, magbe as a lack of confidence. When others behave in a manner I don't like, like when I think they lack of respect, then I need to affirm that a lot and put it saying that thebase for me is honesty, respect and to communicate what is not ok. Don't know if it's related.
I think I'm intuitive, unfortnately I don't feel good about hospitality jobs, I don't like it..I was thinking about ecommerce, buying some object from China and to sell on amazon, do you think could it be ok for me? Also about police, anyway I think to SERVICE lthers could be exact for me, I feel I could like to serve others and feel their thank you. But I like the idea of entrepreneur also, but also the stability of a job where you have your secure salary. But I also think that it could be very difficult for me not to control it and to have only 2 weeks a year of free time from work. In that I like the idea of a own business and entrepreneur.
I'm really confused a lot :) please let me know your opinion, really difficull for me to understand something


raspberry
I thought you said you tried the police route but it didn´t work out. If you still have a chance, I´d say go for it, with sun- mars conjunction, leo mars on Ic opposing jupiter in aquarius- law enforcement ( police work) might be a good fit for you. There are many other poasibilities as well like teaching,sales( for example: selling health care or cleaning products online) and many other options supported by your chart.


Leoneita
»
raspberry
Thanks for your answer, Yes, I have a chance in police studying a lot, 3 places over a thousand people that tries it, around my region, difficult but not impossible :D
Please so do you think that I can be good with ecommerce on amazon? I have to focus only on selling health/cleaning products? Can you tell me the products I could fit perfectly? And most important, do you think I can be a succesfull entrepreneur with that? I did recently a good course about it and thinking to invest money and doing it..


raspberry
»
Leoneita
Your jupiter is retrograde so maybe you can get second chances or opportunities.I was also going to ask: Have you tried healthcare, service sector,cleaning, accounting, pets etc. related occupations?Those careers also suit your chart.


Leoneita
»
raspberry
Hello raspberry, I never tried healtcare or the other sectors cause I'm really not attracted from it, please what do you mean for service sector? Maybe I have tried that one.
Anyway 2 astrologers contacted me in private, one tell me that I'm ok for business, saying all the planets etc, and the other (called bankesh) tells me that I'm not ok for business but only for job, and after few messages disappeared, I told him this difference between him and the other astrologer and no answer. Please can someone tell me about this thing? I'm more confused after the message of bankesh, please let me know as he tells me that I will be frustrated if I will do business like amazon selling, and I'm ok only to work for a company, not to create my own business as I'm weak on decision making. And the other astrologer instead tells me that I'm focused and ok for business.
Can you please tell me who is right and saying the truth???


viv
hi Leoneita
First I am sorry about the loss of your mother.
I have looked at your chart but have some questions actually about your mother as there is so much energy at the base of your chart.It makes me wonder if you had a family business perhaps a trattoria or shop or...Your chart seems to have quite an orientation to service to family or tradition.That makes sense of serving with the the police or in some part of the criminal justice system.
I get the Venus in the second and the attempt to try to make money by trading but that does not feel like "it."
I looked up Sassari to find it is a beautiful, historical, old university and tourist city in Sardinia.I would not want to leave! And I can´t imagine there would be many jobs at the moment with tourism and education both hard hit by the pandemic.
You don´t say if you had a tertiary training or education or what you would do if you could truely do anything you wanted. Sometimes if you know what you most want you can take a less significant job on the way to fulfilling that ambition. You may think at 35 you are past study days but maybe not!
You can send me a message if you don´t want to put this online.
Also have you actually considered relocation? like looking at a relocation chart for good places for you with maybe travel back to your home town?
best Viv


viv
Hi again Leoneita, I am thinking about that question about whether you could have an online business.
I think maybe you could, especially if you chose to import products to do with theatre, disguise, pagentry.
I think that would fit the Venus in Cancer trine Saturn Scorpio and your intense and rather secretive, mystery loving Moon Pluto, also in Scorpio plus the Leo planets at the base that have a sense of theatre. You yourself do not have outgoing I-am-the-star-party-contact-with-hundreds energy but behind the scenes you could make carnivals, parties and pagents happen by supplying the costumes and masks, make up, etc and maybe organising events behind the scenes.I think you would need someone else in front office taking bookings and guiding tours or events, but you could supply products and ideas.
The Jupiter in the ninth could be used to write scripts of murder and intrigue and catching the villains, all to do with your islands´ history. People could go on special tours, all in costume...appeal to you?
Viv



Moon calendar
Full Moon in

Pisces
Show calendar
»
Seek users born on
Seek users by nickname