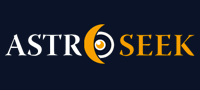 Astro-Seek.com Seek and meet people born on the same date as you ...
Horary Challenge! - Discussions, questions
---
Horary Challenge!

Melly123
Horary Challenge!
Can anyone help me find my license? Here is the placement of the planets at my time of question

Posts in topic

Melly123
Oh here it is

Picture attachments are visible to registered users only. (
Log in
)



Astro-Seek.com
»
Melly123
System message: Post has been written by user goldenlion32, who already deleted profile on this website:
=====

Since Capricorn would be your documents I would say it was transformed in the 3rd house in short travels. It sextiles South Node Sagittarius in the 2nd house so deals you education, books, heat, fire, money, finances, or job, or something you do with Sagittarius themes.
Saturn in Aquarius on the I.C. restricted by barrier, bridge, electricity, wires, air vent, fan, electronics, devices.
Aries in Chiron is your wounding and Uranus unexpected loss in Taurus in the 7th house.
Kind of looks like something to do with your health house since you have the fire trine here that means fire, fast, furious, and quick action.
Uranus in Taurus is the Masculine with a feminine and relationships. You would have lost it in the 7th house since Uranus in Taurus is unexpected event of loss. Taurus is always a hard one since it can be in clothes, bags, furniture, planets, flowers, food, drinks.
North Node Gemini is 8th house with Mercury in Gemini, and North Node Gemini, so this is medicine, cars.
Endings is Aquarius so, I'm not sure if you went out somewhere or your at home, because Aquarius can be either way.


zarko22
»
Melly123
Hi!
I don´t think you will draw any valid conclusions from this map, unfortunately. The point is that this question was not asked at the moment of a significant degree of concern for the given question.Heaven simply does not want to give an answer if the question is not just in time.MAYBE if someone who reads your post and who understands horary astrology enough makes a chart for the moment he understood your question. That chart may be valid.I repeat,this can be done if person understand principles of horary.


zarko22
»
goldenlion32
Hi!
Horary astrology does not tolerate transsaturns.Sometimes the charts are complex enough and when there are only 7 planets visible to the eye, not to mention the other three, plus asteroids.You may to try with the best intention but there are clear rules.


Melly123
»
goldenlion32
Thank you so much! I had a dream last night that it fell through the cracks of my couch, especially since I tend to put my license in my back pocket. Great insight! I´ll update you today!


Melly123
»
zarko22
Thank you for your insight, I´m pretty new to astrology.



Astro-Seek.com
»
zarko22
System message: Post has been written by user goldenlion32, who already deleted profile on this website:
=====

clear rules or not, I understand Capricorn is Government documents.

If Clear pointer for you I got my U.S. Government Passport in Saturn in Capricorn and Capricorn pluto in the North Node Cancer/South Node Capricorn.
And I got my first one in Saturn in Libra/ North Node Capricorn/South Node Cancer and South Node Capricorn.
I can´t tell you how many Government Documents I have filled out more so in Capricorn Pluto transits since 2008 and a long trail of them between the U.S. and Netherlands.
Obviously, you know the Cardinal Signs deal with Military/Government Documentation and rules by Saturn whether it´s he drivers license, passport, legal documentation for all the branches of Government, Military Police.
To Say Capricorn Pluto is not documents and ruled by Saturn is just wrong.
Obviously, a license would give restrictions, rules, regulations, and policies in the country, state, local government, court house, social security office or DMV.



Astro-Seek.com
»
zarko22
System message: Post has been written by user goldenlion32, who already deleted profile on this website:
=====

if you were the expert in horary, then you would know the ruler is Scorpio ruled by Pluto/Mars. And it is 5 degrees. So it is not 0 degrees to early or 29 degrees to late.
https://traditionalmedicalastrology.org/…


zarko22
»
goldenlion32
You have confused the pots. You are talking about Capricorn and the problem with government documents, and here it is a question of loss of property, something that belongs to the questioner. The question is simply not asked at the right time, when the person noticed the disappearance of property. With the risk of being completely wrong due to the lack of conditions for the validity of the question somewhere in a higher place, and close to the questioner.



Astro-Seek.com
»
zarko22
System message: Post has been written by user goldenlion32, who already deleted profile on this website:
=====

Um..most of the time a License is a Government Document to drive a vechicle of some sort or professional document for services provided.
I´m sorry, but if this was true a lot of Missing Person Cases would not be accurate then because of course the time of the event is important, but the missing person´s investigator is not going to ask the question of the Missing Person right at the same time a Missing Person goes missing, because they don´t even know the person is going to be missing the minute they left the house for example.
I think your being to rigid, and astrologers work with what they have at times especially in criminal and missing person´s cases.
As they will say sometimes it works and sometimes it doesn´t. So the questioner of the post would either validate those "Practicing" here on astroseek if they were correct or not.
If everyone was an expert on this site an perfect (Virgo Pluto) then no one would be here, because they would not need to practice on a forum and upgrade their skills.

Now, I´m just pointing out Virgo Pluto because you´re a few months older, and we love to be Tyrants and perfectionists, and some of us don´t feel the need to be anymore. No punt intended, but you have to let go of some of the Virgo perfectionism with people. We´re all learning the same life lesson with Virgo Pluto here.


zarko22
»
Melly123
Look in the west direction of your living space, in higher places, such as shelves or windows. Orienting by angle position of planet which represent hidden object it should not be far away.


Melly123
»
zarko22
To be honest, I´ve noticed my license was missing for quite some time and only asked about it´s whereabouts when I needed it. I posted my time of question to the universe when I really needed it (the exact time I got pulled over by a police officer) and posted the time here out of desperation for help to prevent getting pulled over again because I really got lucky by getting let go with driving without my license.


AmberMoon
Ooh 😺 I like a good challenge.
Ok, so a license is a written document and it´s gone missing.
I see this as Mercurial: written doc that has communicative/informative value.
Then for it to be taken away from you in the form of a -sudden- loss, I thought of Pluto.
But losses are generally more H12.
The Mercury happens to be in H8 (traditional ruler of which Pluto (& Mars)).
Looking at Pluto/Scorpio influence and the positive aspects that Pluto makes, brings me to H7, by virtue of a trine between Pluto and the ruler of H12, Venus.
The ruler of the house that signifies losses, Venus, is in H7.
After this, if you look closely at the chart, you can see a bunch of aspects pointing to 7 and then another bunch to 8.
So, I´ll read this as: whatever was lost in H8 lies in H7.
H7, the house of others. Combine this with Venus, a close female other?


zarko22
»
Melly123
You gave key information as to why even through a horary question it is difficult to find out where your license is. Simply, your license disappeared some time ago. You had to wonder where the license was when you noticed its disappearance. That moment was right for asking questions.When you had missed such moment then later everything goes harder.
This happens to many other people, because they simply do not have the habit of asking a question to someone who could look for an answer, and these are usually quality astrologers. There are few such astrologers. I am certainly not among them, but I know some important things about interpreting horary charts.


zarko22
»
AmberMoon
If you want to get the right answers from horary charts then try without transsaturns.
Horary astrology originated at a time when astrology was still pure from the transsaturns they have been trying to forcibly introduce for the last 150 years.



Moon calendar
Moon in

Aquarius
Show calendar
»
Seek users born on
Seek users by nickname