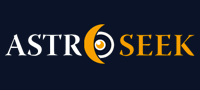 Astro-Seek.com Seek and meet people born on the same date as you ...
Saturn Return in the 8th house - Discussions, questions
---
Saturn Return in the 8th house
April 13, 2021 at 13:33 (UT/GMT)

Ioaanaa08
Saturn Return in the 8th house
Hi so next month my sister will go into her saturn return


Any experiences with saturn return in the 8th house ??

Thank you 😊
P.s i have her permission to post her chart here

Picture attachments are visible to registered users only. (
Log in
)

Posts in topic

Ioaanaa08
Her saturn return chart

Picture attachments are visible to registered users only.
(
Log in
)


s81
Nope, Saturn in 2nd house here (the opposed to the 8th), but I see she has the Moon in 10 Aquarius like me. I wonder how does she feels this days with the transiting Saturn crossing over. I usually wonder how emotional other people are, but this days I think even the Tin Man seems a sissy crybaby to me hah.
Btw, I remember my return brought me serious problems in my 2nd house, after years of good work I had to close my own consultancy firm back then due to economical restrictions in my country, so I was about leaving my country to get new horizons, but finally I found a way to reinvent myself and specialize in a new direction into the local market, and found new clients that way after fighting a lot. I think it was a regular Saturn return, hard but constructing.


Ioaanaa08
»
s81
Idk if she is emotional but she does complain a lot , mostly about work and people ( and we work in the same place 🤣)
True it can affect her 2nd house too
I´ll be observing and try to help as much as I can


Ioaanaa08
So it looks like she will go through it 2 times this month
Day 15 and day 31 because Saturn goes retrograde
Is that an indicator that this month is an important one for her ?


Murrderface88
My Saturn return in the 8th house was a HOOT!
Everything and I mean everything in my life just got flipped-turned-upside-down.

Who I thought I was what I thought I wanted and where I wanted to be was thrown out the window. The control I assumed I had over my life was just an illusion and so much I held value for became meaningless.
My ego was continuously hulk smashed hahaha but it was worth it!!!
8th house deals with transformation and loss-I believe we all go through this when growing up. Depression and dreams were also big for me during this time. No deaths except my constant shedding of self? and all these family bills! lol BUT I take this one day at a time. Learning to accept and let go was such a challenge and still is some days.
It´s not all rainbows and sunshine and I still don´t have my dream job (whatever that might be. Ha!) but I´m content. Ig that´s the beauty of life and living...I hope I make sense hahaha




s81
»
Ioaanaa08
Not necessarily, but sometimes a conjunction, a retrogradation and a new pass, are working together to complete their job phase to phase.
Btw, you said you worked in the same place as your sister, and looking at your chart and the chart of your sister, and by seeing the planets and house positions, I wonder if you work in some beauty or fashion related business (hairdress or face beauty for example). Is that the case? Or may be those Mars, Venus, Jupiter and Neptune positions are confusing me, might be something tourism/languages related and I´m being mislead. I´m always trying to enhance my ability to detect the peoples jobs and/or vocations by their chart. Thanks in advance



JayJayAstrology
She´s not only having a Saturn Return but a Saturn transit on her Moon. This is an interesting chart. You can´t really interpret the meaning without looking at the whole chart.
Saturn in the 8th is a difficult placement. The 8th house is about doing inner work - about self-transformation - CHANGE. Saturn does not like to change. It´s difficult to change when Saturn wants to hold it all together. Change implies emotional work and Saturn isn´t about that. However, Aquarius is about change and Saturn is in Aquarius along with the Moon. It can make Saturn a little more pliable. It´s just that Aquarius isn´t about the emotions either. It´s more about intuitive knowing and individuation. The Moon is about emotions, but not Aquarius. So, there are some very interesting conflicts here. Is she aware of her own emotions or does she quickly translate them into intuition or mental assessment of emotion?
Her Moon is the ruler of her chart, so the Moon is important. She could be very intuitive with Aquarius in 8th - such as a psychic is. The 8th is astral in nature, so it´s possible she has a talent. She is attached to her self-identity, I think, especially who she is in the social world or what she does for a living. Whatever she does, it is helpful to others - a service. She tends to take a lot of responsibility for others. She is very sensitive and feels other people´s energy very keenly. This can make her empathic and compassionate, but also feeling the need for protection and not very social. She probably needs to be careful who she lets into her inner circle. She´ll need to recharge after being with people.
It´s one of these charts where I don´t see much support for changing who she is. I´m not saying she needs to change, but most of us do need to change and the chart usually tells us how. But her chart just takes me back in a circle to who she is now.
The Saturn Return is about getting in touch with our Souls and our true path. If she is on her true path now, she may not notice the Saturn Return. TR Saturn on her Moon could make her work harder - or - release whatever emotions are in inhibiting her along her true path. It´s all about being as authentic as we can be.
If I were to target what she should be working on in the 8th house - is her self-value. I think she over-values helping and being responsible for others and does not give enough attention to her own needs and her own self-development. She´s too attached to being of service to others - most likely at her own expense. She may need to deal with self-doubt. This would be the 8th house work she needs to do. So, hopefully, she can look at this during her Saturn Return and Saturn contacts with her Moon.
_______________________________________________________________
My website:
http://thesoulmustsing.weebly.com
- I do western astrology readings, dream interpretation, and mind-body healing by a donation of your choice - and classes at reasonable rates. Sign up for my newsletter!


Ioaanaa08
»
Murrderface88
It sounds like it was rough
And your a Sagittarius like my sister
Well we are 3 brothers and we are all sagittarius ♐ haha
I´ll try to observe the process and see if I can help ✌️


Ioaanaa08
»
s81
The second one ,we moved to another country like 14 years ago So we are bilingual
We work in turism kinda of ,work in a hotel 😊


Ioaanaa08
»
JayJayAstrology
When she was younger she used to don´t talk much , she looked like she wasn´t present here , even now she isn´t aware of the things that are happening around her or what we are talking about but only when she is at home and know she is safe .i think she is aware of her own emotions
Thank you Jay 😊


JayJayAstrology
»
Ioaanaa08
Is there a developmental delay - or do you think she has emotional issues - or both. It sounds like she could have autism or a developmental delay. Has she ever been diagnosed?


Ioaanaa08
»
JayJayAstrology
I would call it daydreaming and it doesn´t happen often ,maybe she is just thinking a lot .
She is more " normal" then me ,more social , she knows how to interact with people ,she´s a cancer rising after all and you can talk with her about everything ,very open minded and funny
When we were young she probably did that because she didn´t want our parent to make her do things ,send her to buy stuff etc ...


bodhi963
»
Ioaanaa08
seems if there is a good time to vent aka complain aaturn return is it.
there is quite a bit going on in the chart during this return. Seems she is poised for change a snake shedding its skin. In particular pluto is hitting her venus mars opposition as its edges ever closer to its domicile.. with saturn there it can be quite an intense experienceespecially if sucumbs to her desires without thinking it through or accessing her value system.
Her nodal axis is also about to eclipse her sun which could add to any consfusion or feelings of wanting to break free of her limitations. The nodes can seriously impede your judgment and conjour illusions of what might be so good to test the waters if she is considering change of circumstances.
Mars too is adding some of its intensity as it is in the twelth house to itself , hitting the ascendent, and about to trigger the mars venus pluto dynamic about to play out.
In addition neptune is transiting her pscies midheaven which might set off some red flags in regard to decisions around career orientation.. or could just be signialling its time to find your true vocations in life.
as mentioned by someone else with the moon bundled in there with the saturn it might be a good time to deal with any bottled up emotions and discontent that she may be harboring.. about self, others work, family fiances etc etc



Moon calendar
Moon in

Scorpio
Show calendar
»
Seek users born on
Seek users by nickname