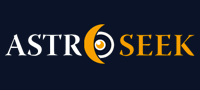 Astro-Seek.com Seek and meet people born on the same date as you ...
How to become better at guessing people zodiac sign ? - Discussions, questions
---
How to become better at guessing people zodiac sign ?
February 21, 2021 at 19:10 (UT/GMT)

LittleCutiePie
How to become better at guessing people zodiac sign ?
Hello, i currently have 27 correct guesses vs 124 wrong ones in Guess sign game.

I´m so bad at it xD, any tips to become better?


I find it kinda difficult to guess their sun/rising sign by looking at pictures. Do you guys/girls have some tips to recognize which sign it´s could be?

Posts in topic
February 22, 2021 at 10:35

R0xane
Hey, je ne suis pas sûre d'être plus douée, mais voilà deux ou trois petites choses qui m'aident à connaître le signe ou l'ascendant d'une personne (même si ça ne marche pas tout le temps):
• La plupart du temps, j'y vais au feeling. Je me dis "Tiens, cette personne à une tête à être scorpion". Mais bon j'ai l'impression que ça ne marche qu'avec les signes très "stéréotypés".
• Du coup, ça rejoints le premier point, mais je base beaucoup sur les stéréotypes. Je me dis, les poissons et les cancers ont un regard tout doux, les lions ont une "crinière" et les capricornes et les scorpions ont ce je ne sais quoi dans le regard, le style ou l'attitude.
• Après pour ce qui est de l'ascendant, il faut s'intéresser au physique de la personne. Tu peux regarder cet article
https://www.astrotheme.fr/dossiers_…
qui est plutôt pas mal.
Après je pense que ça reste de la pratique et que c'est à force d'observer qu'on se forge une sorte de regard pour ça.
Je ne suis pas spécialiste, mais j'espère t'avoir aidé ne serait-ce qu'un peu.

February 22, 2021 at 13:46

♒ fairytale
Description of the Zodiac signs´ appearance varies greatly, astrologers often argue about this, but here are my observations and what I´ve learnt from others, that´s often confirmed:
ASC Aries - red skin tone, easily blushing face
ASC Taurus - softness, pleasant appearance
ASC Leo - reddish, often golden hair, possibly freckles
ASC Virgo - thin body type, long nose
ASC Libra - dimples on the cheeks, charm
ASC Scorpio - big, round nose, perhaprs, "aquiline"
ASC Sagittarius - a tendency to be overweight, mb around the waist and hips
ASC Capricorn - prominent ears, dark curly hair
Some astrologers claim one can determine the dominant Element by looking at the shape of one´s forehead (drawing with Russian inscriptions below, I believe you will understand)
But this is all very difficult due to many factors, we change our appearance, also, it´s influenced by the Elements, Sun & Moon, ASC and even Stellium.
For example, I have Stellium in Leo, I am a natural brunette, like my parents, but at the same time I have few red (golden) hair, although my ASC is Libra
Therefore, I don´t pay it too much

Picture attachments are visible to registered users only. (
Log in
)

February 22, 2021 at 15:04

JessSezItSoftly
I wrote a topic a while ago mentioning how terrible I was at this game too! I like to look at eyes... eye shape, how far apart eyes are (wide set, narrow set, deep set etc) what do the eyes say? Do they have emotion, do they look empty, are they smaller, more round, or even beady... Also guessing our sun sign is based on personality right? So, pay attention to the background of the picture, how they are presenting themselves or what image are they trying to portray... Those are some things I look for...

February 22, 2021 at 17:40

SilverStar
Is there a theme to any you have guessed right? like you can accurately guess cancers but nothing else?
maybe you can share your secrets to the ones you guess right. and vice versa.
I find I guess peoples moon signs more correctly, then sun or rising. and I´m in the general ballpark of guessing the type of sign correctly (a fire, or air etc) but I often miss the actual sign as well.
I most often guess Libra,Pisces,and Scorpio correctly.
Libra´s always look better put together, more stylish and tend to be more symmetrical in the face (unless they have certain other signs that detract from it)Similar to Leo but with less fire in their eyes. Libra women are very feminine (think Barbie) and Libra men often take great pride in their hair/grooming (think metro-sexual)
Pisces has a certain unique mouth or smile shape that stands out to me...It´s the best I know to describe it. and their face is often times not symmetrical
Scorpio looks mysterious and intense and often-times wears black. They typically look more stern/serious.
Hope that helps..

February 22, 2021 at 20:46

LittleCutiePie
»
R0xane
J´arrive encore bien à deviner les Scorpions et les Lions, ils sont assez facilement reconnaissable pour le coup.
En tout cas merci pour le site, c´est vrai que ça a l´air sympa par contre ça fait flipper. Si on combine mon ascendant et mon signe solaire, en gros à 30 ans je vais être obèse alors que là je ressemble plus à un squelette pour l´instant.
J´espère que tout n´est pas vrai xD.

February 22, 2021 at 20:49

LittleCutiePie
»
♒ fairytale
My dominant element is Air (13) then Water and i don´t really think these pictures are accurate. They are strange, like everyone is having a large forehead...
But ok for the ASC, i´ll try to catch those details when i´m playing the Guess game.

February 22, 2021 at 20:51

LittleCutiePie
»
JessSezItSoftly
Yeah the Background can have an important signification but i wonder if the background is more related to the moon sign.
Since the game gives us either the option to discover sun or ASC sign, moon doesn´t count but the way we takes the picture might come from our moon sign.

February 22, 2021 at 20:57

LittleCutiePie
»
SilverStar
I´m bad at guessing Cancer and Pisces. The worst for me is Aries, i can´t get a single Aries correctly xD. Libra is hell too, because i want to put all beautiful people in "Libra" and they are often not Libras xD.
Scorpios and Leos are easiest for me. For Leos i look at the hair. If they look like a Lion, i´ll try Leo but it´s risky because you can have a beautiful hair and still not be a Leo.
Scorpios = Eyes. They have a special look, It´s intuitive for me. I have this weird feeling telling me that the guy/girl is a Scorpio.
Thx for the Pisces advice, i´ll try to be more careful to the symmetry of their faces

.

February 22, 2021 at 21:05

RohiniMoon
»
LittleCutiePie
When I play I just usually "wing it"
And sometimes I get it right

For instance, I see someone wearing glasses, I choose Gemini, I´ll usually get it right... Could be Virgo, but I´ll think Mercury - and usually am right.
I see someone dressed looking rather goth - scorpio - that´ one is always a sure-thing.
I see someone took their photo near books - I´ll pick Virgo
I see someone took their photo in nature - I´ll pick Sagittarius
Sounds silly but things like that...look for in photos and you´ll usually get it right.

February 22, 2021 at 21:05

R0xane
»
LittleCutiePie
Contente de t´avoir apporté un peu d´aide. Après, pour le reste, tu peux toujours espérer que la génétique ou le fonctionnement de ton propre corps reste toujours plus fort que l´astrologie


February 23, 2021 at 19:10

LittleCutiePie
»
RohiniMoon
What if you have a guy with glasses who is dressed like a Goth and is posing outdoor with some books on his hands. What are you picking ?


February 23, 2021 at 19:12

RohiniMoon
»
LittleCutiePie
Hahahah! Well, I hadn´t thought about that... Good point and thanks for the laugh.




Moon calendar
Moon in

Libra
Show calendar
»
Seek users born on
Seek users by nickname