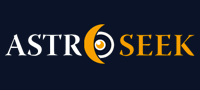 Astro-Seek.com Seek and meet people born on the same date as you ...
What are the divine protection and luck positions in a chart? - Discussions, questions
---
What are the divine protection and luck positions in a chart?
February 10, 2021 at 14:41 (UT/GMT)

Septembre
What are the divine protection and luck positions in a chart?
Hi🌸,

I am doing research about this subject but didn´t find much info expect several positions like jupiter in 12.house etc.

What are the positions for divine protection or luck against enemies, bad energies or critic decisions etc.? I would appreciate if you share your knowledge🕯

Thank you, love and light🌸

Posts in topic
February 10, 2021 at 23:24

rohini moon
Well, first thing that jumps out as me is, Jupiter on the ascendant, since you said "divine protection" - on your ascendant is just that, if you consider what Jupiter is and signifies and the first house being you.
Anywhere Jupiter sits in your chart is considered where your "blessings" are in this life. He sheds his light in all the houses.
But definitely, with your question here, the first house. Luck against enemies would be a direct aspect of it over the 7th house from the ascendant.
Hope that helps a bit

February 11, 2021 at 22:15

Datta108
Namaste, there are many no doubt,but imo I would say, exalted Jupiter, exalted ruler of the 1st ,5th and 9th house,Sagittarius Rising with Jupiter in dignity in 1st,or 5th or 9th house.Jupiter in the ascendant is supposed to quell "millions of afflictions in the horoscope " I heard, also Sun in 11th could save one from unfavourable situations in the 11th hour🙏

February 13, 2021 at 09:10

Nocturnal Astrology
Yes I agree, on a solid 5th house being useful for matters relating to luck.
When you cultivate the desire for protection. Recognizing the magnitude of maltreatment is a good start.
Keep an eye out for mutual reception. Mitigating factors can really turn a frown upside down.
We all experience trauma in some form or another. The area in which it´s most likely to be experienced in, is to me, less important than when. You´d need more than just natal placements for that.
As the concept of "protection" is seen as pass or fail in Natal astrology-
Either you have it or you don´t because if you had it, you wouldn´t have been subjugated to the result of not having it...
This too is not best left to Natal placements. "Oh darn, empty 9th... must not have any Spiritual protection."
Just a sarcastic example but empty houses are common.
When reading a Natal chart, the delineation is always applied to the native separate from any foreign interaction. Meaning, even if you had a strong indication of powerful protection, said protection could have a bad day.

February 13, 2021 at 13:36

fishscales
Always been a proponent of Jupiter in the 12th being a sort of "guardian angel" placement.
I have Pluto in the 12th. I guess I have a guardian devil.


Not actually talking about anthropomorphic beings here, btw (although I absolutely believe in the existence of angels and demons) The planets are elements of our consciousness, so having Jupiter in the 12th is like having a benific, graceful aspect of your consciousness hidden away in the 12th house that can help you when you most need it...a "guardian angel"...not a separate entity, but an aspect of yourself that you have earned at some point...
I always think of Jupiter in the 12th people as the kind of folks who do good for others, but do it quietly, without wanting or receiving recognition, praise, admiration, etc...
It´s real, purely motivated right action, with no basis in ego stroking...
If that´s not good for some Divine protection, I don´t know what is...

February 13, 2021 at 14:10

leorising
»
fishscales
you talked about Jupiter at 12, my Jupiter in Pisces heard! totally true, I serve from the heart.


About this topic I have Sagittarius in house 5 and Jupiter in Pisces in 8, I consider myself very lucky and blessed


February 13, 2021 at 14:43

MagentaP
Any thoughts on retrograde jupiter? Mine is retro in 4th in leo and I really have had no luck in 4th house matters....really none.......and indeed very bad luck in terms of family of origin, house and property...

February 13, 2021 at 15:01

leorising
»
MagentaP
you have to see the conditions of your Jupiter, dignity, ruling house, aspects ... see on the progressed chart if it is already in the direct movement.

February 13, 2021 at 15:29

MagentaP
»
leorising
Thanks, will try to get my head around that. On quick look at my progression Jupiter remains in retro. Does anyone have thoughts on if Jupiter retro is actual bad luck?

February 13, 2021 at 17:00

dani_mae1
»
MagentaP
" . Does anyone have thoughts on if Jupiter retro is actual bad luck?"
Nah, I have retrograde Jupiter in the 12th and it still functions totally like a Guardian Angel or Calvary At The Last Minute placement. I've noticed retrograde energies are just more internally focused (vs external) in whatever it's aspects and placements are.

February 13, 2021 at 17:02

MagentaP
»
dani_mae1
Thanks for you noting your experience with your retro Jupiter. Life is relative, but relatively speaking there is no feeling of a Guardian Angel for me. I guess despite being Sag, having two house Sag - Luck is not something I can identify with...
Hence, I am guessing Jupiter has little to do with Luck and Luck has more to do with having beneficial placements to ones core - the Sun. Something I lack in spades...


February 14, 2021 at 08:48

Astro-Seek.com
System message: Post has been written by user windinthetrees, who already deleted profile on this website:
=====

Jupiter conjunct ruler of the Ascendent? I have Aquarius rising and Jupiter conjunct Uranus in my 6th house (both in Cancer). I always felt that conjunction was some sort of protection but now I know why. My Aquarius rising.
I also have Ceres in the 12th in opposition to Jupiter, and my Ceres has felt like protection. transiting Pluto is currently conjunct my Ceres and trying to abduct it while opposing Uranus/Jupiter. transiting Saturn recently tryed to squash my protection and failed so I expect Pluto to fail as well.

February 14, 2021 at 09:48

Queen92
I have Jupiter in 12th house with Moon.My Jupiter conjuct ASC. I always feel guardian angel. When you down Jupiter gives you force to stand up. It like God hand. Always save me in last minute.




Moon calendar
Moon in

Leo
Show calendar
»
Seek users born on
Seek users by nickname