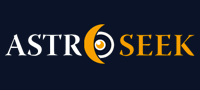 Astro-Seek.com Seek and meet people born on the same date as you ...
Uncertainty in my career - Discussions, questions
---
Uncertainty in my career
January 21, 2021 at 17:38 (UT/GMT)

kuzeyi
Uncertainty in my career
Hello everyone,
In these days, I really feel stuck in my career. I don't like my job and boss. I've started to look for new job, but yet there is no improvement :( I've promoted last week. But still I'm unhappy.

I would be very happy if someone could look at my birth chart and interpret my career status.
Thanx in advance.


Posts in topic
January 21, 2021 at 17:59

IIyyaarr13
Two pairs of mutual reception, you have a well-balanced chart!



January 22, 2021 at 09:42

JayJayAstrology
What I see in your chart is that your family greatly defined you and you may lack confidence in going for what you truly want to do. You really need to examine how your family has shaped who you think you are - and - separate out who you really are from that conditioning.
You are meant to be different, independent - You´ve got an Aries Moon, Aquarius rising and Uranus on the North Node. That´s a lot of independent and freedom-loving energy there. You´re very smart, inventive, intuitive - and you MUST follow your own heart. If you feel like you are a square peg trying to fit into a round hole - you´re barking up the wrong tree.
Sun and Mars in Libra in 8th (Sun close to the cusp will be read as 8th house) and Mercury and Jupiter in Virgo, 7th - you could have a lot of insight into the inner life - psychology - the occult - personal transformation. You like to research, investigate and understand yourself and others. Right?
My guess is that you need to engage other people - Libras are excellent managers and leaders of people - so that is a possibility - and there are so many ways you could do that. Libras can also be very creative and artistic. You need to shine - be applauded - do something that allows you to do what you´re good at.
You are a "mental type" - you need to use your mind - research, investigate, think, invent. You need a career where you are using your mind. You won´t do well in a routine, boring job. Some people love routine and sameness. You do not. You need variety in your work.
I think you just lack confidence in doing what you really want . . . and as soon as you muster the courage to actually do what you want, I think things will start to happen.
Do you have any questions?
_______________________________________________________________
My website:
http://thesoulmustsing.weebly.com
- I do western astrology readings, dream interpretation, and mind-body healing by a donation of your choice - and classes at reasonable rates. Sign up for my newsletter!

January 22, 2021 at 09:51

kuzeyi
»
IIyyaarr13
I hope I can see this balance soon. Because last year was quite challenging.
Thanx


January 22, 2021 at 10:03

Nicower
»
JayJayAstrology
Yes!
If I must to say, astrologer on the top told everything right!

Have a lot of mutual energy and would like to get everything from life as much as possible. Marriage will be more or less happy.
If I must to say something about your career. Well, it won´t be perfect however it should be fine.
There are not ´´quite good´´ aspects between planets, that could support you. Some sun squares that could make you more active than you already are. I must to accent your 10th house ruler, which is

and your jupiter is in 7th house. It is considerate as ´´lucky´´ placement. Strong belief for law and education, moving abroad and live happy life.
Saturn in aquarius. Wow. Well, and 12th house brings good lawyer energy. You´ll spend a lot of time in solitude, but, because you have ascendent aquarius and saturn, they are at the same polarity signs. Here we could see somewhat strong behavior.
So, keywords for you.
You are like a small angel

. Quite resonating chart, but don´t force it. Sence of law, sence of art and sence of relationships will be your main focus. Moving abroad could give you new opportunities, you just need to step out of your comfort zone. Analysis is great for you. Virgo mercury will stimulate your mind when it comes to learning new things. Expect that you learn quickly, because mercury is chasing sun.
Sadly that you don´t have aspects to jupiter. It kinda slows down it´s energy. Many opportunities will be missed out.
Good luck!


January 22, 2021 at 14:14

JayJayAstrology
»
Nicower
Nicower, I think you meant to reply to the person posting the question and not me.

January 22, 2021 at 15:19

Nicower
»
JayJayAstrology
Yes, sorry Jay Jay :)

January 22, 2021 at 15:26

JayJayAstrology
»
Nicower
Not a big deal. Only that the person who posted might not be notified that you replied.

January 23, 2021 at 19:20

kuzeyi
»
JayJayAstrology
Hello Jay Jay,
The relation between my mom and dad really affect my life. As I got older, I was able to overcome this. But I have to confess, the effect still continue.
I´m really freedom-loving person. In fact I have failed at my previous relationship because of it. And you´re right, I love researching. Especially about running of universe and developments at electronic devices. Mental Type, yes. Sometimes people find me cold and too much rational.
I did not expect someone to make such an accurate and detailed comment about my map. Thank you so much for sparing your time and answering me.

I feel like I´m in the eve of a transformation. I really want to change my life. I hope, this year will be the beginning of this.


January 23, 2021 at 19:44

kuzeyi
»
Nicower
Hello Nicower,
I really liked your comments, especially "small angel". Because my Turkish name´s mean is angel

I´m far away from being lawyer in terms of my age. But I can not to be indifferent to injustice in my social circle, work or country. I don´t hesitate to argue with people about it. I tried hard to live abroad in the past, but failed. I left this to luck. As far as I understand my life won´t be perfect as you mentioned at your comments.

Thank you so much for sparing your time and answering me


January 23, 2021 at 19:50

JayJayAstrology
»
kuzeyi
You are welcome - I hope this year gives you a great new beginning! 🙏

January 23, 2021 at 21:56

Nicower
»
kuzeyi
Hey!
Dont let your guard down. Nothing is missed out yet. I am on the point of studying but find it impossible too. Want to move abroad to USA and am a bit scared how I could do that. As per seing your aspects, you won´t be famous, however we can´t forget people energies. You don´t have to misindentify your powers. Everyone is capable of everything. My own relative just went abroad without everyone telling and she landed in USA. Yes. Finding job could be great! Next F1 visa, learn about scholarships and maybe you will be as District Attorney of somewhere.




Moon calendar
Moon in

Libra
Show calendar
»
Seek users born on
Seek users by nickname