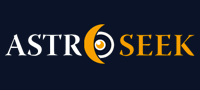 Astro-Seek.com Seek and meet people born on the same date as you ...
Lots of fear, rejections... - Discussions, questions
---
Lots of fear, rejections...
November 17, 2020 at 11:29 (UT/GMT)

icarus
Lots of fear, rejections...
Namaste all,

Can anyone help me with a reading.
I am 50, with no job since 2019, much before covid happened.

I have been applying constantly for jobs but facing constant rejections.

I am under constant fear that my savings will run out soon. I am a family man, living on rent.

I really don´t know what is in store for me. Any job soon say within a month from now? Will things finally improve?

Thanks

Posts in topic


Astro-Seek.com
»
icarus
System message: Post has been written by user Amaia_FR, who already deleted profile on this website:
=====

Hello Icarus,
I won't reply to your initial question that was more focused in making predictions than trying to understand what's blocking the process. So according to the current energy, I would invite you to reflect on certain aspects :
1- The way you express yourself and the way you express things. If you don't believe in your value and that you can make a difference, why would I recruit you? A recruiter needs to be given confidence about your skills and about your professional project. Here, it seems that a « true » professional project is missing. To what do you want to participate and work on? As a recruiter, I need to feel that you can add something and not that you are here because of a « I have to ». So here, you are invited to work on a professional project that fits your skills, expectations, and motivation. In other words, « fire » is missing. What are you passionate about?
2- You are also invited to question yourself about your creativity. Did you put your creativity aside? It seems that creativity is key in your evolution process, which tallies the first paragraph about having a project. That creativity could be linked to Expression and Communication. I would invite you to dialogue with that part of you, the creative side of you in order to understand your current positioning.
3- You are also invited to question yourself about self-confidence issues but also a feeling of not being at the height. If you were feeling at the height, what would you be doing? Where? With whom? How? For which type of companies? For which type of audience? What would it bring to you? It's as if there was an inner conflict in you. One part of yourself needs to work but another one may fear certain type of jobs or environments or people and, in a way, refuses to go for it so here, you can make those two parts of you dialogue between themselves to better understand why one is protecting you by stepping back and the other one is forcing you to go to a direction that does not fit what you really want.
4- It's by establishing a connection with your inner self that you will find an answer to the current situation as what I mainly see are more psychological barriers than another thing. Maybe you can recognise your own value and choices instead of trying to apply in professional environments that do not correspond to who you are and to what you'd like to do.
Hence, you'll be able to choice yourself and to free yourself from those mental barriers. Because the block is linked to the representation you have about yourself and your own value, in other words' your self-worth. The question here that could help you is: to what and to who do I give my power? Who I let decide about my life? By what do I accept to be determined?
A way to access to your inner self is through a deep inner listening and through following your own norms and rules. So in a way, it is as if you were invited to be your own father and your own authority.
I hope those elements will guide you through your job searching process.
Have a great day!


icarus
»
Tebal
Hi there ,
Still jobless. Gave couple of interviews, not selected.😔

November 25, 2020 at 01:50

kausch
Hi Icarus,
I did a reading for you. The good news is the time is ripe for a career change. The bad news is, it will be hard for the next few months. You should focus on doing something creative. Even if that is just a work of carpentry or construction, or some other skill you have. By producing something and finding a way to sell it you may be able to support your family. Find a way to think outside the box and do something new, because your old approach is not going to work anymore. Best of luck brother.

November 22, 2020 at 19:29

icarus
»
Tebal
Many many thanks for a wonderful reading.
Will update if any status change.

November 22, 2020 at 19:25

Tebal
I´m sorry it took so many days, but here´s Tarot´s reading I promised.
The first letter that appeared to me was the lovers, this symbol is freedom in the world, freedom of action, to decide, to think about our own existence, To be a first letter, it tells us about a myriad of possibilities and opportunities, Which is positive. However then I get The Devil, Which is totally opposite to the energy of lovers, In a good sense the devil, announces material, economic success, success in the worldly, But here I interpret it as a series of mental barriers that limit you, a lot of fear, insecurity and internal obstacles that prevent you from that initial freedom, So I recommend you look inward, what´s that limiting you, what those fears are, ¿Why am I afraid to exercise my freedom?, Why do I interpret this as a bond and not as an opportunity? That´s what comes to mind.
The next two arcane are very good omens, Because it´s The Star and The Sun, The star calls you to connect with your emotions, to understand them, to validate your suffering and discomfort, it is normal to give you anxiety everything you are living, anxiety and fear allow us to survive, The star announces that you have the possibility to go beyond suffering, It´s a first step in achieving a balance between our inner world and the outside world. Finally the sun announces that if you will manage to find the work you are looking for, I do not know if in a month, maybe in a little more because the star before it sun tells us of a time of calm before achieving our goals, announces a time of analysis, of introspection.

November 18, 2020 at 17:30

icarus
»
Tebal
Thanks, awaiting eagerly for reading.

November 18, 2020 at 11:09

Tebal
I have been going through the same situation as you, I really do not know what limits me, I have been almost two years without anything working for me, it is very demotivating but I understand your feelings.
Unfortunately, many of us are going through a similar situation, and believe me, since this period of COVID began, many things have been complicated.
Do not get tired of trying, you have to continue, many people have lived this period without savings, fortunately you have been smart and managed to have some money saved.
As soon as I get home, I´ll see what Tarot say to you.



Moon calendar
Moon in

Capricorn
Show calendar
»