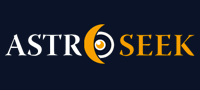 Astro-Seek.com Seek and meet people born on the same date as you ...
No love until 36? - Discussions, questions
---
No love until 36?
October 16, 2020 at 00:50 (UT/GMT)

Victoriajjjade
No love until 36?
Hello there
So I had someome look at my chart and I asked about love as i have been single for about well almost 3 years, but after a look over my chart she believes there is nothing in my chart for love until I´m 36.......if anyone is talented in this area could they please tell me if this is true or not? I´m kind of disappointed as I´m ready to start dating again but I´m not one to spend years just dating.....I rather something long-term. Any insight I is appreciated.


Posts in topic
October 21, 2020 at 12:34

leorising
»
Victoriajjjade
I have this north node in Aries too, and south node in libra, so I understand a lot! to enter this northern node we have to take care of ourselves a lot. it is practically a rebirth, at least with me it was like that. only after taking care of my weaknesses was I able to find a better path for me, a path that certainly requires many qualities of Aries.


October 21, 2020 at 11:30

Victoriajjjade
»
leorising
Funny you should mention the 9th house as a point of interest as I had an old love from abroad come into contact months ago confessing they still have feelings. I never thought to think about a future love being someone from the past.
And its also funny you mentioned taking care of my image and body which I have just started to take more seriously. Thank you for your kind help. I appreciate it.

October 18, 2020 at 12:57

leorising
»
Victoriajjjade
The ruler of your 7th house is mercury and is in 5th house, signaling a love relationship. your mercury is retrograde on the natal chart, but on your progressed chart it is already in direct movement. if you had any karma with mercury it was already paid. your mercury is trine for moon and pluto and part of the fortune in house 9, so pay attention to your college(university), travel abroad, if you can find someone interesting there. the influence of saturn as opposed to mercury also signals this relationship after it matures. you have a north node in aries and a south node in libra, i believe that love is already from another life, but you need to be aries in this life, work on your higher self, take care of your image, your body, take care of your internal wounds. look for any limitations that can keep you away from a potential partner. as you have paid access to an astrologer, I believe that your part of fortune in house 9 will lead you to this personal improvement, so I advise you to continue seeking knowledge of astrology.
if you were unsure with your astrologer, look for another one that you think has more potential.


October 18, 2020 at 11:38

goldenlion32
»
Victoriajjjade
I know most people don´t teach it. Yes, it does, because you share space with your partner in marriage/couple in the 4th house of Gemini and which they may have Gemini/Sagittarius placements.T Which of course the 10th house is usually how your seen as a couple in marriage, business, or mother/father role with Moon in Cancer being 4th house and Saturn in Capricorn being 10th house.
Sagittarius/Gemini is part of the Mutable Cross: Sag,Gemini, Virgo, Pisces, and also about relationships since it´s mutable, changes form through the seasons of the relationship. While Sag, Gemini, Pisces are dual signs and two people. Masculine/Feminine energies.
Still 3rd, 7th, 11th is the "Desires" or "Kama" in the relationships we wish to experience. So usually they focus on these houses, but the 4th/10th house can tell your how they´re seen by the world and the home.
I believe even if you live with friends, they may fall in the 4th house, because your home life is usually where you share space with others.

October 18, 2020 at 11:22

Victoriajjjade
»
ZynCitrus
Thank you for your reply

i will remember we always have free will.


October 18, 2020 at 11:19

Victoriajjjade
»
Trevor77
This makes a lot of sense as I have met more people online which was odd for me as I never wanted to be that person who met someone online. Thank you for the detailed explanation.

October 18, 2020 at 11:16

Victoriajjjade
»
goldenlion32
I was unaware that the 10th house shows your partner or how a couple was seen. This is interesting and hopeful for me. Thank you.

October 18, 2020 at 11:14

Victoriajjjade
»
leorising
Hi i am not sure as she did not explain properly. Im new to astrology and didn´t notice I had that aspect. So I say that must mean she was correct?

October 16, 2020 at 18:46

ZynCitrus
That´s such a crap to say to someone... don´t believe such a shit, get out and find someone, or on the internet if you start believing that it will be self-fulfilled prophecy, you will be fucked up in your head and stop looking all together
no one can know and chart is just a potential, you still have free will

October 16, 2020 at 17:01

Red Lion
No love until 36? How about no love for 36?

October 16, 2020 at 14:19

Trevor77
In your Transits, you have Uranus opposing your 5th Ruler ( Romance ) So you will still get Dates, but.. they may not be long lasting because uranus brings unstable energy, but excitement and unconventional dates.



= Unconventional, Short-Term Lovers, Difficult to keep going but not impossible. If you meet someone whos similiar to you, its more likely to go the distance. Suits Internet Dating.. (Uranus rules Internet)

Picture attachments are visible to registered users only.
(
Log in
)

October 16, 2020 at 14:04

Trevor77
Not True,
you been lied too !
Horary Chart Below, For Truth your 3rd Ruler, thats the 9th Ruler in this chart btw, Mars needs to be in a Fixed Sign, but we can see its in Cardinal showing very False!
The Planet Venus which rules you in the chart opposing Neptune.. showing under influence of Deciet, The Moon ( you ) is approaching combustion showing its having destructive influence, dont let it get to you.. brush it off,
Theres someone out there for you..

Picture attachments are visible to registered users only.
(
Log in
)

October 16, 2020 at 12:42

goldenlion32
»
goldenlion32
Jupiter in Aquarius and Saturn in Aquarius I would think would bring in different life lessons about unconventional relationships in the 12th house the next year and half.

More about being in groups, and having a good time. And of course, learning what type of relationships you feel comfortable with.

October 16, 2020 at 12:38

goldenlion32
I find this difficult to imagine since love is everywhere all the time. While we´re in North Node Gemini/South Node Sagittarius and who is to say that falling in your 10th house/4th house axis you don´t mean anyone at this time. And while others don´t realize the 10th house does show your partners, and how you´re seen to the world as a couple, they miss that part.
Most of the masculine have always fell in the 10th house. And you really have to be open to love and interact with others to attract a partner. And whether it´s short-term or long-term there´s always something to enjoy along the way.

October 16, 2020 at 12:29

leorising
This information was based on the fact that your 7th house ruler (mercury) is in opposition to saturn in 10th house?



Moon calendar
Moon in

Virgo
Show calendar
»
Seek users born on
Seek users by nickname