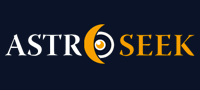 Astro-Seek.com Seek and meet people born on the same date as you ...
Time and patience - Discussions, questions
---
Time and patience
October 10, 2020 at 00:46 (UT/GMT)

JS4077
Time and patience
I´m interested if there is something in my chart that indicates comfort in being alone. Partnership and love can be altered or blurred by loneliness and fear. I have never felt the need to live a rollercoaster love life. How does the idea of faith in time or patience fall into the charts?


Posts in topic
October 31, 2020 at 11:47

fishscales
"I have never felt the need to live a rollercoaster love life"
Astrology aside, consider this a blessing.
I think golden also correctly pointed out that your comfort in being alone could have to do with your nodal house placements.
Sounds like you are developing your North node placement, which is good.
At the same time, you probably have talent in the area of your South node placement.
The way it happened for me was, when I began traveling down my north node path, my south node energies naturally opened up, and I found out that the two were actually very closely related, and supported each other in a way (in my case, 4th house NN and 10th house SN.)
In the past, I´d just try to bust down the door to my south node, but I was always denied until I realized that the two nodes were meant to balance each other and work together.
But I had to throw my hat in the ring and tackle those north node energies first.
Perhaps, as you travel along and gain comfort with your North node path, your South node will open up, and you will find yourself in a partnership.
It sounds like you aren´t looking for one, and the best partnerships are usually found at such a time, in my experience.

October 31, 2020 at 07:56

Buzinxh
»
goldenlion32
Maybe because you have the North Node in the 1st. They tend to be loners, and often focus on self this lifetime, because they are already done all that relationship jazz in past lifetimes. While I have the opposite with South Node in the 1st and spent too much focused on the self.
I´m not too certain its the south node thats lived in the past life, as opposed to the south node being lived right now, in the current life. In other words the sn is almost like a prediction, or a story of whats to come in this life. If one can agree, the soul spends the better part of THIS current life in the south node until it either by choice or force, tries to build yourself in the direction of the north node, usually in the latter years. With mine in 2nd house,or as you read it taurus, its where I´ve given too much priority to the spiritual aspect of things while not building material, solid wealth. Its happened in this life, with no mention or remembrance of past life being the same. My understanding goes well with the fact that karma, good deeds and bad deeds are done here and finished here, if not then that may be carried over, but thats not the next life as a whole lesson, but a segment that the soul either wisens up to or not.
Truth be told only in exceptional cases does the native not follow the south node, before leading itself to the north. So it stands to reason that the souls intention IS to walk the south node now therefore needing the north node in later parts of life to learn the other side, or the opposite sign, that it didnt pay attention to.

October 30, 2020 at 12:19

JS4077
»
tomdos
Thank you for your insight. That´s wild we are only 5 days apart. I can relate to majority of this. I do wonder the correlation between the female soul energy being lost or in personal conflict....not wanting to conform to societal female norms and jeopardize myself or identity. I guess my unconscious is as rebellious as my conscious self. Lol

October 30, 2020 at 11:58

JS4077
»
goldenlion32
Thank you for your time and insight. Full transparency Jupiter in Virgo and Saturn in Virgo "serving others - caregiver" I´m a Social worker...lol

October 10, 2020 at 19:19

tomdos
This is actually ineteresting. You are 5 days older than me. Your chart looks almost exatly like mine, only it is moved 2 houses back. The only actual difference in planet positioning is the Moon, which is at the same place as yours.
Im a loner by fate. Nowdays I cannot tell if thats by nature or because life has forced me to it. I guess its both. In my case though, I have Jupiter and Saturn in 12, Saturn squaring my Moon, Neptune and MC hardly, which I guess has pushed the inevitable introvert way. Also my 7th is in pisces which I was told may lead to a life of a single. However, at the same time, I can relate to what you say about partnership, so there may be something common in our constellations thats supports this life view. I would also add a fear of disappointment. I dont know if I am more worried about disappointing the partner or being disappointed.
In your case though, I dont see anything that telling. Although having almost all the planets in the lower half of chart would usually be interpreted as plain introvert nature.
Also I read in the Moon PLuto conjunction interpration that it usually indicates pathological relationship with your mother, who might have had a strong and unhealthy influence on you, possibly depriving you of the courage to live and being able to have healthy relationship. In your conjunction theres also Mars, so it may be even more deep wound. Only you know if that is truth or not.
Also last thing woth noting: unaspected Venus. That may actually mean that your female soul energy (anima) is sort of lost in the uncouscious, you may have a problem expressing it properly, which may lead to a communication problems with males, dating troubles etc. Maybe you are not able to express your female qualities (you surely have them, only cant handle them consciously in your favour). Just an asumption, but that lonely Venus up there is definitely having some troubles expressing herself and initiating relationships.
I would also add that to me it seems that the Moon conj IC opp MC has a lot to do with this. It seems to lead us into a deep sensitivity, which may make the inner life of the individual so intense that he /she does not long for this emotional rollercoaster, as you call it. It does not need to be just love life but social life in general. At least that is my case.

October 10, 2020 at 12:53

goldenlion32
Maybe because you have the North Node in the 1st. They tend to be loners, and often focus on self this lifetime, because they are already done all that relationship jazz in past lifetimes. While I have the opposite with South Node in the 1st and spent too much focused on the self.
You also have Venus in Cancer in the 11th house so this is partially where you also might like spending a lot of time with self since it is intercepted with the 12th house and hidden sometimes.
While other times you might enjoy being with friends in the 11th.
Also, where the patience comes from being Cancer and ruled by the Moon, since it is more about nurturing, mothering, pampering, and taking care of the family, children, and friends.
Jupiter in Virgo and Saturn in Virgo might give you the need to serve others, be the caregiver, take care of others. But this isn't where the patience comes in, but more like a nurse or nurse aide, or some type of medical professional who works with others.
Moon in Libra, Mars in Libra, Libra Pluto might be where you are generally trying to find balance, harmony, unity, and might have some issues with co-dependency, or allowing anything to go in relationships.



Moon calendar
Moon in

Virgo
Show calendar
»
Seek users born on
Seek users by nickname