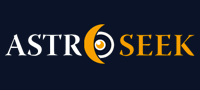 Astro-Seek.com Seek and meet people born on the same date as you ...
I fell in love with a girl, and I wonder what it is. Anyone here can help me ? - Discussions, quest
---
I fell in love with a girl, and I wonder what it is. Anyone here can help me ?
September 22, 2020 at 09:22 (UT/GMT)

Passenger
I fell in love with a girl, and I wonder what it is. Anyone here can help me ?
So there is this girl, we knew each other for 1 year. She had a boyfriend and I had a girlfriend. She was unhappy with her dude back then. We realy where interested in each other but due to our relationships we just talked. So last week she came visit me again.it was realy intense even through it was just a short visit. So she came again 2 days later. We talked and she was still with her boyfriend still unhappy. I had an other girlfriend by now but wasn´t realy in love with her :/ ofc I like her but it was not real love. So then everything changed, after that visit it was so clear that we gonna break up with our partners to be free for each other. I was realy sad to break up with the girl because I want her happy, bit it fealt like the right thing to do. I feel like I´m part of a soap or something:D but now I am happy to be free to be with that other girl. So is there anything to see about our chart ? For me it feels like a real karmic meeting.this is her chart.

Picture attachments are visible to registered users only. (
Log in
)

Posts in topic
September 22, 2020 at 18:08

Passenger
»
goldenlion32
Thank you so much for your time and detailed informations !!

September 22, 2020 at 12:36

goldenlion32
With the chart you have above they have Saturn in Aquarius so depending on the degrees it may indicate there might be longevity since two Saturn's is glue to learn certain life lessons.
North Node Capricorn is in the 5th house so this in their chart is one indicator of dating, sex, and potential marriage partner. And South Node Cancer in the 11th house of relationships and house of Aquarius.
Tenth house Gemini/Taurus in how she's seen with a partner to the world.
Her nodes fall in your 6th house/12th house axis. There might be some kind of life lesson here and may involve healing you! May not be forever, but for a time.
There's some type of karma and dharma being weighed Here.
Both have Jupiter in Virgo and Venus in Libra.
Both have Leo in Chiron.
Outer planets align as well in same archetypes. It may be about higher consciousness relationships and you'd being mirroring one another.
Sounds about right with the timing of transits, but really all about how you both relate, communicate, and whether you're both dedicated, devoted, and both in it to heal self and one another.
If you're meant to be together the Saturn will hold you together.
Saturn in Aquarius is both your returns and usually when you all do get married, start first profession, establish family, and children.
I haven't seen the other partners charts though and how you can be mirroring the partners.

September 22, 2020 at 12:23

goldenlion32
One thing you must be aware of looking at your natal chart, is Pisces is in the 10th house. This is where you stated, you might have a tendency to abandon relationships and this can be through many different ways through abandonment, addictions of some sort, alcoholism, or entertainment.
You have to make a deliberate emotional pattern and thought pattern to pay attention to what ever feminine is in your life. Find balance in healthy escapism and recreation, versus unhealthy or leaning too much into that area.
Saturn in Aquarius and Moon in Aquarius shows there are some restrictions, rules, regulations, about dating with Aquarius. "What are your personal beliefs about relationships?" "What kind of restrictions, rules, and regulations do you place on yourself and others about relationships?
Aquarius can be quite unconventional. You will be attracted eccentric, intelligent, creative, mature, women at this point. And I believe Saturn maybe you be honest about everything in a relationship and might even be exploring whether you fit well with one partner, or open relationships, swinging, and other stuff.
Saturn ins more about you discussing the rules of what you both expect openly and being honest with your partners and finding the right balance of those involved.
Everyone must agree and be on the same page.
When you have this in the 8th house it's usually where this is the case. There is no bad or good, or wrong or right, but you choose healthy ways of communication, honesty, openness, and being transparent about everything with everyone. Usually with Saturn it only creates karma when you might do something unhealthy, illegal, not pay attention to age, and has consequences. Although, two consenting adults is another matter.
7th house is Uranus in Capricorn, Neptune in Capricorn, North Node Capricorn. Evolving into the North Node Capricorn which is usually a good sign of marriage, but Unconventional Marriage with Uranus in Capricorn. Which may mean you might have more than one partner or someone from another culture or state.
Common goals going in the same direction of the North Node Capricorn.
Lilith in Capricorn can show there can be some competition, maybe perhaps some conflict with business, finances, land, property, etc. If you're not honest and transparent with everything in the 8th house matters.
With the transits right now, probably not unusual you're ending a relationship and starting a new one with Jupiter, Saturn, and Pluto.

September 22, 2020 at 12:06

goldenlion32
»
Passenger
Is that her chart the 1st one? I usually like to see both natal charts with synastry?


September 22, 2020 at 11:35

Astro-Seek.com
»
Passenger
System message: Post has been written by user Green Garden, who already deleted profile on this website:
=====

They say someones personal planet falling in the 12th house means someone is only for a short time in your life.
I had a guy´s Mars in my 12th. It felt karmic and intense..like you said.

September 22, 2020 at 09:29

Passenger
This is our synastry chart

Picture attachments are visible to registered users only.
(
Log in
)



Moon calendar
Moon in

Leo
Show calendar
»
Seek users born on
Seek users by nickname