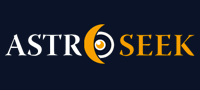 Astro-Seek.com Seek and meet people born on the same date as you ...
Love? Oh Aphrodite, what a curious thing... - Discussions, questions
---
Love? Oh Aphrodite, what a curious thing...
September 8, 2020 at 10:49 (UT/GMT)

Milan
Love? Oh Aphrodite, what a curious thing...
Hello everyone, I was wondering if anyone could give me some insight into my (possible) future romantic relationship(s). I haven´t been too lucky in that department as of yet. More than anything, I desire a significant other to share life with, but it seems that all is silent in that area of life. On top of that, I am attracted to men, so my chances at finding love are rather reduced due to it being non-standard in our society. It is far easier for a man who likes a woman to approach her and expect her to possibly return the same feelings, but in the case of same-sex interests you also have to determine the sexuality of the person before possibly ever gathering the courage of approaching them. I think that has made it quite difficult for me as well, since many in my inner circle did not expect me to be gay, and many new people I meet don´t expect it of me either. Thus it seems that people (almost) always standardly assume I am straight.
I do know that the position of Saturn in my chart has something to do with it. I think I read somewhere that Saturn brings delays to the area of love, or a quite older partner. I´m fine with the older partner, but the delay is frustrating. I am also curious about the position of Pluto (and Scorpio) in my Seventh House, and the opposition that Pluto forms with Saturn in the First House.
Thank you in advance for your insights!

Posts in topic
September 11, 2020 at 18:22

Milan
»
junemoonchild
Thank you!


September 11, 2020 at 15:27

junemoonchild
Hello Milan. I will keep my recommendation short and I hope you do find Love!! Only seek relationships with these four Sun signs, as this is the very basic and essential aspect, and will at least provide a solid base for the both of you: Capricorn/Virgo/Cancer/Pisces. That´s it! The rest will go from there, together. Brigitte

September 8, 2020 at 16:30

Milan
»
goldenlion32
Interesting. Anyway, nice to see another astrologer on Dutch soil.


September 8, 2020 at 16:19

goldenlion32
»
Milan
I´m still learning Dutch since I´m a U.S. Expat.

September 8, 2020 at 16:09

Milan
»
goldenlion32
@goldenlion5, thank you very much for your detailed message! I truly appreciate it. :)
Do you by chance happen to speak Dutch as well? I noticed that you live in Friesland.

September 8, 2020 at 15:17

goldenlion32
Taurus is on the Ascendant and feminine energy. Also Introverted and ruled by Venus. Gemini in the 1st of course can be neutral or represent non-binary tendencies. Saturn of course is in the lower half and represents the father or older masculine as you pointed out. Which may just represent the masculine or feminine energy in this case since you are talking about Gemini. Duality and Polarity.
Since it is Mutable and is part of the relationships it makes sense that perhaps in Uranus in Gemini there might be more concentration on relationships falling into place with Sagittarius Pluto since it's possible that another Sagittarius Pluto or Sagittarius maybe your partner who you have a soul contract with to grow and evolve.
Right now, in Uranus in Taurus it is in the 12th house that usually means people can show up in your experience but may be there short-term because it might have to do with ending cycles in the 12th house. What is hidden from view and out of sight in your experience coming into the picture for certain reasons to find resolution.
Uranus in Gemini in the 1st is transforming your appearance to the world in the physical form and more apt to bring someone else in on the 7th house of Sagittarius for relationships that might be more of a significance for a longer period of time. You are evolving into the Gemini in the North Node Gemini so that would make sense since they would be by divine appointment, divine timing, and divine order with Saturn in Gemini in the 1st house. Saturn usually means as well there is something, they are teaching you, but Uranus works with Saturn.
When you get closer to your Saturn in Gemini Return also is usually when many people get married when you're around your late 20's. And sure you might have dating experiences until then that prepare you for that long-term relationship.

September 8, 2020 at 14:52

Milan
»
themagi
@themagi thanks! Most of that seems accurate, except the bit about rubbing people the wrong way. I always take the utmost care to feel other people´s emotions and their attitude towards me, and to react accordingly to that. I always want to be liked, so I rarely ever seek confrontation with people. This unfortunately also means that I don´t really stick up for myself and my own interests.

September 8, 2020 at 14:50

Milan
»
MarvinReal
@MarvinReal, that´s fascinating! Thank you. And thanks for the advice. :)


September 8, 2020 at 12:32

Astro-Seek.com
System message: Post has been written by user themagi, who already deleted profile on this website:
=====

Venus :
Square Moon (7°00', Applying)
Conjunction Mercury (0°37', Separating)
Tri-Octile Saturn (0°53', Separating)
Octile Pluto (1°19', Separating)
Square MC (3°44', Applying)
Trine Node (1°38', Applying)
Sextile Chiron (1°11', Separating)
Well what sticks out is that tri-octile making you very business-like and serious in general in your interactions and relating style. And the octile to Pluto...making your Venus very Plutonian.......which is in line with your Pluto in the 7th. Wherever Pluto is tends to be a sticky area for us. The Moon square indicates you may rub peple a little bit the wrong way sometimes.
The sextile Chiron means you are able to be quite sensitive though.
Sucessful relations are all about honoring your Venus and Moon specially.
Moon :
Trine Sun (6°19', Separating)
Square Mercury (7°37', Applying)
Square Venus (7°00', Applying)
Conjunction Jupiter (4°58', Separating)
Quincunx Uranus (0°17', Applying)
Bi-Quintile Pluto (0°39', Separating)
Sextile Ascendant (4°05', Separating)
Opposition MC (3°15', Separating)
Your Moon is quite interested in Pluto depth. And you are generally upbeat (Jupiter conjunct). But that quincux Uranus means you will be very insistant on being free and unique in your ways. Very independent. And emotiona as a Cancer.
I also have important Pluto and Uranus aspects to my Venus and Moon. You need spiritually evolved and open-minded partners to fully honor these energies.
Saturn opposition Pluto I have no idea what it means other than perhaps your sense of responsibility is at odd with your obsessions and attachments.


September 8, 2020 at 12:12

Astro-Seek.com
System message: Post has been written by user MarvinReal, who already deleted profile on this website:
=====

Also, that Mercury+Venus in dual Gemini (sidereal zodiac, whole signs) can cause some emotional ambiguity. That Moon in sidereal Libra is also masculine and of dual nature in its archetype and symbolism. But don´t worry. You will find suitable partner in future. You are just 18yo. Take a time alone, as all of us straight do too.


September 8, 2020 at 12:04

Astro-Seek.com
System message: Post has been written by user MarvinReal, who already deleted profile on this website:
=====

There are rare methods how to see sexual orientation in the chart. Especially Vedic astrology claims to uncover it. You do have gender planets Mercury, Saturn and Ketu in masculine signs and in gender houses.



Moon calendar
Moon in

Leo
Show calendar
»
Seek users born on
Seek users by nickname