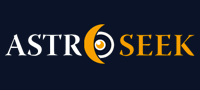 Astro-Seek.com Seek and meet people born on the same date as you ...
Violent sibling - Discussions, questions
---
Violent sibling
July 19, 2020 at 11:17 (UT/GMT)

aventurine
Violent sibling
Hi everyone, I just read a post about someone who felt bad about bullying their brother, this caught my attention and encouraged me to share my story and seek help, only in this story I´m in the victim position.

So my only sibling is my 2 years older brother, he´s always been violent towards me, even when I was just a baby, my grandma told me that one day she caught him punching me in my bassinet.

I was also told that during his first 2 years on earth, being an only child, and the very first grandchild of the entire family, he was treated as a "golden child/ king child", and so it´s plain to understand that when I arrived in the picture, he felt threatened and jealous.

Long story short, I grew up being bullied by him, psychologically and physically. My parents were not brave enough to really punish him or teach him the lesson on how to NOT be violent, so he kept hurting me until I was around 14-15 and dared to defend myself/ had the muscles to fight back.

When I was 15, my best friend made me realize that I had some "PTSD" issues, for example, one time she was sitting next to me and lifted her arms to tie her hair, I startled and had this reflex of protecting my face. This was the first time I realized what he´d done to me throughout my whole childhood affected me in a deep way. I won´t get into graphic details but it wasn´t just regular sibling fighting, he had a really sick, perverted, extremely violent way of hurting me. His face would change in a scary way and he would even find many "logical" reasons to justify why I´d deserve to be hit, convincing himself like a crazy person.

The problem is that I had this "Stockholm syndrome" relationship with him. Since we were only the two of us in a big, often empty house, absent, distant parents, to fight boredom in a way, I had to make peace with him every time he treated me badly. He either managed to make me laugh, pretend that nothing happened, and without any validation of my suffering by my parents, I was left with no choice but to move on and also act as if nothing happened.

Anyways, I had to live with it, and when I finally graduated from high school I went far, far away, I was only 17, and I met my first love, who turned out to be violent as well. And the pattern repeated itself. I´d forgive and pretend nothing happened and so on.

Today I´m 29 and I can see more clearly how I was conditioned into having abusive relationships. I did the inner work and no longer attract these people in my life. I used to cope with alcohol and weed and I managed to leave that behind a year ago. I´ve come a long way.

My brother and I had a great relationship for the past years, we both traveled and matured and I thought this whole violent pattern was far behind us. He became my favorite family member, I could feel he regretted the past even tho we never addressed it.

Until two days ago, we are both temporarily living at our father´s house for work reasons, and after not even a week of living together again, he showed his "true colors", which ended up with me being thrown to the ground, and I hurt my neck really bad. I thought the pain would pass but I´m gonna have to see a doctor tomorrow.

I am beyond heartbroken, disgusted, disappointed. I can´t believe I am reliving this, being almost 30yo and being made a victim. I can´t even drive back to my apartment because of the pain, I´m stuck here with him and just as in the old days, he´s behaving as if nothing happened, and my dad enables it by spending time with him, not addressing the issue, while I´m hurting.

I´m no longer a little girl, I know this is a huge red flag, it´s also a confirmation for me to stop trying to mend things with a family that never appreciated me or defended me, and I will settle down far, far away, this time for good, as soon as I get the work certificate I´m currently working on.

I just need definite answers, through astrology, since he´ll never be able to have a rational conversation about his behavior. It´s hard for me to do this, I´ve tried a few times and I´m guessing Pluto, the 8th house, his Chiron and my Moon, both our Cancer Moons are involved, but I´m blocked in the process of finding out what makes him so cruel towards me.

Thank you so much for reading me and I´d appreciate any analysis. Here´s his chart.

Picture attachments are visible to registered users only. (
Log in
)

Posts in topic


Moon calendar
Moon in

Cancer
Show calendar
»
Seek users born on
Seek users by nickname