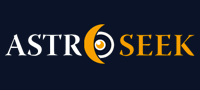 Astro-Seek.com Seek and meet people born on the same date as you ...
Venus in aquarius men and their female best friends - Discussions, questions
---
Venus in aquarius men and their female best friends
June 15, 2020 at 22:20 (UT/GMT)

sakurachan
Venus in aquarius men and their female best friends
Okay so I´m a venus in scoprio girl and my boyfriend for exactly a year now is venus in aquarius.. He has a female bestfriend and they are realy close to each other. He met her in 2014 (earlier than me) and they initially dated but didn´t work out. He has been honest with me telling me they dated before but it didn´t work out.. Initially I thought ´dated´ means just went to dinner and such but lately during one of our confrontations about her, he said they had sex but that was it.. So being a venus in scorpio that I am, I noticed things which is a bit off just one month into dating.. His bestfriend already has a boyrfiend now but they occasionally go out for dinner or such to hang out. Also I noticed than when she calls ot texts him, he gets excited. I confronted him the first time and he said, she is just a friend and he said he has no feelings for her.. The second time, he said again no and I´m just interpreting things and he doesn´t love her and in no way attracted to her.. He said his bestfriend is now not attractive but I shouldve seen her before.. 🙄 I met the bestfriend like twice already but since we don´t speak the same language, we didn´t really talk.. (I´m an expat in germany).. Also my boyfriend and I were planning to marry soon but idk I´m still not sure if he really loves me. 😢

Posts in topic


Astro-Seek.com
System message: Post has been written by user Ladeeda, who already deleted profile on this website:
=====

I´ll piggyback on what ram_goat said and I think ultimately it´s about the growth you´d get being with him. Maybe you´d learn to detach more in ways aqua venus does. Trust each other more, figure each other out so as not to let fears and doubts get the best of you. Maybe learn to emotional bond in a few ways different than you´d expect.
I dated an aqua venus guy and it was actually pretty great, what with my water venus. He didn´t get all emotional about shit the way I did. I found that grounding and comforting actually.


goldenlion32
Where are you from? Because Germany kind of has belief systems of having the side chic besides who they marry and just don´t talk about it, because they feel it´s natural.
Whether he has that personal belief system I don´t know, but I´d just ask him about his personal beliefs about dating, marriage, and how he sees it works in life. It can be completely different then your culture, so it´s finding out what works for both of you and what you both feel is acceptable and not acceptable.
This also depends on how mature he is as the masculine or how aware he is in his personal growth.
I´ve been best friends with men and women have gotten jealous of me, and I´ve been jealous of other woman for the simple reason when your married and they tend to be center of attention more than you it´s not cool. While there was no sexual relationship or romantic relationship it was just simply putting friends before the marriage. Which were both young in our twenties and early thirties.
It depends on how she interacts, her motives, her intentions, and what she´s doing or saying. Some women deliberately sabotage relationships purposely, while others do not and have no harm to the relationship.
I think if you have a best friend, of course they´re a great support, you might look to them as someone you can count on thick and thin. And sure if your not married you don´t think about how that relationship has a cause and effect as if you do when your married.
This is just part of growing up, maturing, and knowing when to let go of those extra feminine and masculine friends and start focusing on one another instead of friends.
There´s a time though from 18-29 where marriage might not be an issue or part of the equation and it´s all about partying, having a good time, and being reckless with relationships, hanging out with a group of friends, and learning the dynamics of friends and sexuality.
it´s really about if there´s really anything to worry about and your insecurities or if there is something really there. Which these transits will basically crash and smash any untruths about the situation by the end of the year.
I would just talk to him more about it and be honest.


ram_goat
»
Sus
We water Venus crave for depth and intimacy and it´s hard to see our SO go out and do things with their friends. Specially if it´s a female friend.
Often things we crave are not the best things for us, ultimately.
Getting too much of what you crave can stunt your growth.
Children always crave more sugar than is good for them.
And with adults...???


rohini moon
Also I noticed than when she calls ot texts him, he gets excited.
How old is this man? 33 like you? If so, he needs to get his shit in order.
Going out for milkshakes with a person you´ve screwed in the past doesn´t seem right to me, when he´s in a committed relationship ...
I always think it best to flip the script in cases like this, how would he feel if yourbest friend was some dude and everytime he called you, and hung out,..you got giggly like a schoolgirl going to the sock hop with the big man on campus?
see how much that "Venus in Aquarius" wouldn´t care then and would want his "freedom"
All bullshit. If it bothers you, talk to him about it, he should care enough about you to respect your wishes and if he doesn´t ..he will have shown you who he truly aligns with


leorising
I have Venus in Scorpio and just reading it, I get upset, Venus in Scorpio wants fidelity, All men have Venus in Aquarius when they are not serious about the relationship, so get yourself a more serious relationship that your Venus needs



Sus
»
sakurachan
Ohhhh I see you soooo well! Venus Scorpio here with a Acqua Venus guy.
One thing I know is don´t show your insecurities, don´t show jealousy, it´s a big Turn off for them.
Second, don´t be too clingy. In fact, don´t be at all.
Third, act by being aloof, like you don´t care. Go and do your things. Be independent.
Fourth, be his best friend.
It´s not easy to love and blend with an air energy. We water Venus crave for depth and intimacy and it´s hard to see our SO go out and do things with their friends. Specially if it´s a female friend.
Finally, don´t question him. Now, if you can´t handle this, move forward with someone you get true depth.
However, this is the lesson of our lives, learning to BE self suficient and not be co-dependant.


sakurachan
So can it be that I´m just imagining things or venus in aquarius can lie about auch things?


Jer Aders
That´s true venus in aquarius.
They want friendship rather than romance.They love freedoom.
I hope you can get used to him and vice versa.
Relations work like that.
As for me I´m venus in aquarius too but it´s not very accurate.
My sidereal venus in capricorn is more accurate.



Moon calendar
Moon in

Leo
Show calendar
»
Seek users born on
Seek users by nickname