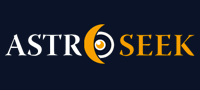 Astro-Seek.com Seek and meet people born on the same date as you ...
Muuuricans! Some questions from a foreigner - Discussions, questions
---
Muuuricans! Some questions from a foreigner
June 12, 2020 at 19:50 (UT/GMT)

Revloc
Muuuricans! Some questions from a foreigner
Hi

I generally don´t pay attention to the illusion that most call reality and I live on a small ass island on the bottom of the Pacific. However your shit is starting to wash up on my shores.

I was thankful for the longest time that ignorance wasn´t contagious. Obviously we´re now beyond that point. Maybe Covid was real? Maybe it was used to remove the last of the common sense left in the world.

There´s a bunch of Kiwis marching for something you guys call BLM.

All I know is that some guy got his neck broke by a pig and now you´re all up in arms over it.

I tried to speak with an American about this, asked small questions like "don´t all lives matter?" And I was labeled a racist. This surprised me as they´re quite intelligent.

Now I know something of media/social manipulation but surely we haven´t reached the point of using the word racist to describe someone who simply asks a question? If you put black lives above all others, doesn´t that make you a black racist?

Do you see the hypocrisy in ending "Racism" under the banner Black Live Matter?

Now my questions are, why do black lives matter over anyone else´s?

If we follow your "history"

You also used chinese people as slaves to build your rails.

You near decimated a whole indigenous people and those who´re left live below the poverty line and are addicts.

You took Texas / California from Mexico. As I understand it Mexicans or Latinos are also a minority who´re "oppressed"

For the last 30 years youve been pushing your way into the middle east and destroying any Persian / Arab way of life because they need FREEDOMS... and McDonalds.

How come the Chinese, Latinos, Native Americans, Persians and any other race doesn´t get a look in? Are they less than black?

Also, why are you worried about what happened over 100 years ago and not worried about the boot that´s currently resting on your necks?

You didn´t cause the hate. You didn´t perpetrate it. How do we know it even happened as we´re told? Yet you´re to carry a guilt for others actions?

My Ancestors were starved, driven from there homes, beaten and tortured. Who do I go to to have a moan? Should I go tearing up the city because 200 years ago my Irish Grandparents starved on potatoes?

Why do you embrace this victim hood mentality where everyone must be treated equally?

As astrologists you know everyone is different, from the day you were born. Yet you push this idea that everyone is the same?

Also how do you define black? Do you have a booklet of color samples that define "black"? If someone is of a heavy tan, do they then become black? I know white and Chinese people who identify as "black". Are they more important than their white and Chinese counterparts?

What about the black people in Africa that´re getting exploited and eaten by their own people in the Congo? And all the other poverty stricken African nations that´re being destroyed by corrupt African governments? Does it only matter if your Black in America? You pretty much annihilated the middle east because of their governments.

I come from a diverse multicultural nation that is failing to fuck but nevertheless I do not stand for one race over another. I am mostly European with some Maori down the line.

I just have questions.

If you´ve made it this far and you´ve been triggered... What was it that triggered you? Do you actually care or do you just want to be part of something? Do you actually know what your marching for? Do you know what communism is?

Mostly, what result are you expecting? A massive payout? A sorry? A pat on the back and a "She´ll be right mate"?

Where does it end? Your government has been fucked for the longest time. Why wait now to give a shit?

Funfact:

The word "Racist" comes from communist Leon Trotsky (Lev Brohnstein) and it means "love for ones own race". It doesn´t mean one race over another.

It was devised to end all logical debate. When you can no longer extend or prove your argument you yell racist until the debate stops due to your childish reaction.

Works for the same words Sexist, Homophobe, Conspiracy Theorist etc. If you can´t win your argument. Act like a child until it stops.

Posts in topic


Moon calendar
Moon in

Taurus
Show calendar
»
Seek users born on
Seek users by nickname