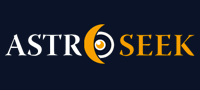 Astro-Seek.com Seek and meet people born on the same date as you ...
Astral Travel - Discussions, questions
---
Astral Travel
May 17, 2020 at 13:00 (UT/GMT)

djgilbreath
Astral Travel
Hello, I am a Christian Nun and have studied Astrology nominally in the past several years ago. I am certain that I am having a visitor who is Astral traveling. Can anyone give me some Astrological insight on how that works?


Posts in topic

Marc Sales
»
djgilbreath
By the way, happy birthday...!!!


ram_goat
»
IIyyaarr13
https://web.archive.org/web/…



Astro-Seek.com
»
MarvinReal
System message: Post has been written by user Manigoldo, who already deleted profile on this website:
=====

you perfectly summarized the situation👍



Astro-Seek.com
»
IIyyaarr13
System message: Post has been written by user MarvinReal, who already deleted profile on this website:
=====

On the other side, these spiritual entities can give you a power and influence and immense powers, so many opt in to give them a ride. But they will use you. And once you´ll recognise that, they will be too strong over you, and no hope of release. That was a case of many people across thousands of years.



Astro-Seek.com
»
IIyyaarr13
System message: Post has been written by user MarvinReal, who already deleted profile on this website:
=====

I hope she´ll recover from astral abusing. She needs to fully rely on the true God and recite powerful scriptures when opposing that. Most people can´t stand up to them. Exorcists know that well. Spiritual entities are very powerful if you allow them to entry your world. Perhaps she did something what attracted demons, perhaps she involved in some spiritism and non-biblical practices. Then they are free to abuse everyone, because you don´t know the name of the true God and you don´t have that shelter. They won´t leave if you not reject them and throw away everything unclean what helping them to have power over you. I was spiritually abused as youngster and I know for sure that ignoring it and not continuing in those rituals was what deterred them to come again. Astrology is also spiritism and witchcraft. Just a soft form, and mostly intellectual fun.


IIyyaarr13
»
MarvinReal
With all the thousands of folks coming to this forum, one was bound to start mumbling "Heads up their Astrals"
When someone claims two religions the proportion geometrically increases that both religions were betrayed!



djgilbreath
»
Marc Sales
Well, thank you. I will keep that in mind.


Marc Sales
Certainly a large square is observed in its subject and very close to the angles and that it is very energetic but tensional. The main engine of this tension turns out to be Mars in the VI and in Aquarius, his Uranus device is at 29º Cancer in his XII house, it is not surprising that during this time and mainly due to the great protagonist conjunction of these months in Capricorn (as opposed to his native Uranus) alerts have been triggered regarding lower astral entities.
I highly recommend a purification system, mainly in your diet and a few visits to nature that can give you the air and the sun, look to relax and not worry about all day.
On the other hand you have a magnificent will power (Pluto in 1, fixed signs in the angles and planets in these same signs) so take advantage of it and continue with your studies, to delve into your soul and energy.



djgilbreath
»
Marc Sales
I will add that I left the Fellowships of Recovery around May of 2019 and have not returned. I will not be returning to those Fellowships again. It is time for a new chapter in my life and I have not been in danger of taking a drink or using a drug since 1996. The more I got to know the Power that the Bible said that Jesus was giving to me, the more I knew that I could not say that I was Powerless over anything and still say that I had the Power of Jesus Christ working major miracles in my life. I still have a lot of friends from those fellowships on Facebook and I have not made a huge issue out of my platform. They all know that I consecrated as a Nun on Easter Sunday this year through a non-denominational Bible-based Church.


djgilbreath
»
Marc Sales
Hi, I sent a lengthy reply to your question and gave about all of the details to Marvin below your post here. You can read it and get all the information. Thank you for taking an interest in answering my question.


djgilbreath
»
Marc Sales
Yes, it started off in May of 2019, and I was at the Veteran´s Hospital in Fort Worth with my brother, who is a Navy Vet. I had been sexually celibate for an extended period due to the fact that I was working an Alcoholics Anonymous program since 1995 and had continuous sobriety. My ex-husband had disengaged from me when I got sober and I had spent all those years first, working on introspective work and character development, then 6 or 7 years between 2013 2019 of extremely heavy loads of women that I was mentoring through either Alcoholics Anonymous or Narcotics Anonymous programs. in about February 2019, my sexual libido finally thawed out and I decided that I wanted to get married. I tried to flirt a little in the fellowship in several different meeting places and ´felt´ that I was hitting a brick wall. So, I told a male ´Sponsor´ at a popular NA club that I wanted to date someone as if I were married to them and I wanted him to send me somebody. Lol He wanted to get back with me. Lol. I had not consecrated my vows as a Nun at that time. Some unpleasant pics came up during my Facebook chats with the guy that I asked to help me and another guy that I had become interested in around May of 2019. I will research back and find the date on my other computer because as soon as the pics came out, around February or March 2019, I started venting on my Microsoft Word program and it did not take me very long to discover that I was being challenged at Fellowship meetings about what I was posting about my dating potential and my ideas, as well as seeing posts on Facebook that seemed to evolve from interactions with my ´Clandestine Blog.´
So, I got the Astral Bomb at the VA hospital while I was posting on Facebook and the guy that I had liked copied a post with the handle ´Sky Daddy.´ After that, I started having ´clear´ symptoms that I was NOT the only individual that was in my body. I could ´feel´ the heartbeat when I got angry, or became sentimental. Whoever it was had an emotional bad reaction, according to the rapid and pounding heart rate and some squirming around, when I copies some pictures of males on the beach to try to motivate myself into the dating pool.
The situation turned romantic after several months, it seems like 4 or 5 months, when I distinctly could feel positive loving emotional romantic feelings coming from this person toward me, about October 2019. I know that this is NOT spirits because I am a very sensitive spiritual medium from former witchcraft practice, which I completely ended in 2009, when I dedicated my life to Jesus Christ for good and surrendered to Him completely. I had never done any Astral Travel or Astral Work. I have had spiritual harassment in my life before I devoted my life to Christ and I know for certain the difference between a living human being communicating telepathically or via the Astral with me and a spirit coming into my presence. I am interested in becoming knowledgeable about how I could engage my own Astral body and move out into the area of travel, at this point. Thank you for asking me, I am sorry that I wrote so much, but I thought the details might make a big difference.



Astro-Seek.com
System message: Post has been written by user MarvinReal, who already deleted profile on this website:
=====

Hi, welcome on the site

If you know exact, or at least approximate date when such paranormal experiences started, with date, time and location, we can look at astrological explanation.


Marc Sales
Hello !!
What do you mean with a visitor who travels through the astral?
an entity of the lower astral, perhaps? Maybe it´s not bad ... ?? !!
Can you be more explicit?



Moon calendar
Moon in

Cancer
Show calendar
»
Seek users born on
Seek users by nickname