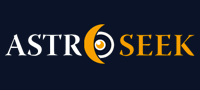 Astro-Seek.com Seek and meet people born on the same date as you ...
Perfect Matches? Possible or Not? - Discussions, questions
---
Perfect Matches? Possible or Not?
August 5, 2019 at 18:14 (UT/GMT)

Amrtvideo
Perfect Matches? Possible or Not?
Are there Perfect Astrological Matches on "paper" that actually exist and become the Perfect Couple? What would determine these perfect matches to be so? What are the parameters that determine Compatibility; and how much depends on the persons individual ability to ascend above combativeness. Ok too many questions hahaaa















Posts in topic

goldenlion32
»
MarvinReal
That would be signing my death with Uranus in Cancer, Leo Pluto, Neptune in Libra. Bad News for me bro. Are you trying to kill me? Chiron in Capricorn.

Picture attachments are visible to registered users only.
(
Log in
)



Astro-Seek.com
»
goldenlion32
System message: Post has been written by user MarvinReal, who already deleted profile on this website:
=====

Yeah, she is a rare unicorn being brainy, plus spiritual and possibly also pretty. Imagine she´s a brunette!!! When she says no, she mean it as part of courting game.

so don´t give up!


goldenlion32
»
Amrtvideo
Yes, I´m the writer. Fortunately, I´m not blonde. I´m a brunette. And I´m not really looking for any compatibility. Thanks though. That´s about the worst synastry there is.



Amrtvideo
»
goldenlion32
Thank you Golden Lion. i would love to see a photo of you. I appreciate your reply in it´s fullest. So are you the Writer known as the Fusion Firefly? I am happy to meet your acquaintance and will no doubt start reading things you´ve published. well you sound like a really hot ticket blonde thoughtful introspective ...here is how our compatibility was generated.
https://horoscopes.astro-seek.com/c…


goldenlion32
"How much depends on the persons individual ability to ascend above combativeness."
This has been my experience in life since I was born.
I believe pretty much there are multi-dimensions of the masculine and feminine on the subconscious level. Human nature is complex. Talking to the masculine and feminine for the last ten years, doing all the research, the studying, and engaging with them, I think it´s simply we go through phases and passages of rights through our life time.
I believe in my experience with South Node Leo (Ketu) and North Node Aquarius in the 7th house of relationships (Rahu), my soul intention was to learning about the layers of masks the social media, books, webinars, etc through my life time give a false perspective of the realities of relationships versus what we actually experience.
We can be deceived in life by advertising, marketing, copy writing, and the snake oil sales men and women for profit.
I believe love can be experienced on many different levels of life.
It depends on our age, maturity, experience, and as you stated, how we handle the solar plexus (Aries/Scorpio) and transcend it into the (Taurus/Libra) and Pisces/Aquarius (Natural laws & Higher Consciousness).
I thought it was weird all my life that I have been surrounded by Men.
Whether it was being the only girl born in a family of men on my paternal side, and friends who taught me to be a leader, and of course others who would be the catalyst in my experience as romantic partners.
I believe my personal life is about karma and dharma. Maybe a combination of Military and War, Moksha and Enlightenment, and perhaps washing away karma with family, spouses, business partners, and lovers in past life times.
I didn´t get to astrology until I hit the Dove Stage of Scorpio. And sure, it was bout stepping in my full power as the feminine. Letting go of the material world with Pisces in the 8th, transcending the belief systems of this world about just about everything. While I´m still in the process until the end of my physical life, I understand Astrology is a snap shot of our life lessons to transcend. We´re not meant to stay in the lower consciousness of this world.
We all live the Heroine´s and Hero´s Journey.
A perfect match is when you find two growth focused feminine and masculine who choose to balance their energy in a positive way.
I don´t promote match making myself after seeing what a mess social media has created and seeing the pain so many are in because their emotions, thoughts, feelings, and lives have been hijacked for profit.
While I know you can see good synastry obviously, it´s still up to the two people to make things happen. It´s free will and free choice.
I´m more about the natural process in 2019, and getting back to what I used to know before I ever entered the Internet or social media.
The natural attraction, natural navigation, natural instincts never lie. Regardless astrologically, you´re always right where you need to be with the masculine or feminine along the way.
If it´s meant to be, it will be. Really, I believe two souls will find themselves in the same place when they are at the same vibration to learn what they do from one another to evolve.
Perfection is in imperfection. There is no perfect relationship. There is no perfect synastry. Every synastry has aspects to make them a team, overcome obstacles, face adversity, and sure throughout our lifetime we learn through trial and error. We fail and succeed. And usually, we find ourselves only stepping to the next phase of life where we find ourselves growing and maturing in new ways.
Everyone has a different love story, tragedy, and triumph. Every synastry is unique. I think every relationship we have teaches us something important. I believe when we´re ready the teacher arrives just in time. Since we all have Jupiter in our chart, we are all teachers in each other´s experience at different time in our lives.
Love is a blend of negatives and positives. It´s silly to say our human nature is perfect. How can we have 100% perfect relationships? We cannot. We can only give it our best shot when it comes. If our hearts in it 100%, we´ll go further, than if it´s only it at 10%.



Moon calendar
Moon in

Leo
Show calendar
»
Seek users born on
Seek users by nickname