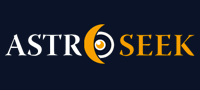 Astro-Seek.com Seek and meet people born on the same date as you ...
Seeking a partner - Discussions, questions
---
Seeking a partner
June 26, 2019 at 13:10 (UT/GMT)

triplesee7
Seeking a partner
I am not sure but love seems to not come my way. I am twice divorce one son. First wife is my friend for life gave me permission to have a child after two unsuccessful IVF. Second wife simply put used my love for what she desired and one day for a reason I can´t get from her three years put me and my mom out of a house I paid for ( bills, food and a monthly allowance) and went to seek full custody of my only child together with her daughter´s I raised for eight years. So how do I meet someone who will see me as a positive man although I am hurting yet healed with alot to offer I am back in the land of my birth and I am viewed as a dollar sign all I need is someone who is worthy of my love. Sorry if it is heavy any insight good or bad will be apreciloved thanks

Posts in topic

triplesee7
»
Trevor77
thanks brother very insightful i appreciate it a lot.


Trevor77
Hi mr scorp

Just few things that came to my attention, in your chart both your love life and ideal partner are shown in simple terms in your chart.
with your relationship ruler being venus in your 12th, you´ll see its next to Uranus, describing your relationship partners as maybe Unpredictable, odd, eccentric, set in there ways, partners who are very friends-like towards you, they have some ingenious about there ways, and your relationships tend to be unstable but can be very exciting at same time, this because of your venus/uranus conjunction at 8 degree.
But on the Contrary, its saying you should be friends with them first before taking it further, which would work better for you anyway,
Im also thinking as the 12th house represents institutions you will meet your ideal in some kinda institution or she tends to stay in alot but you´ll find her on the internet as the 12th is house of seclusion and uranus is technology
she may also be very Aquarius in general too, just few insights to bare in mind.


triplesee7
»
goldenlion32
Thanks very insightful the work is on going I will stay learning as usual


triplesee7
»
100%
I think you hit it on the head so thanks I will consider the shave and trim up as well as speaking up


goldenlion32
Ascendant is Scorpio and Descendant is Taurus in the 7th house of relationships.
3rd house Aquarius, 7th house Gemini, and 11th house Libra. (Air) Relationships tend to be blowing around like the wind. The Kama Houses which would be your desire to have a relationship.
5th house is Aries which is combative feminine with Mars in Aries quality. (Spiritual/Military Warrior) mentality, so you're dealing with the Solar Plexus issues. Might need to find some teachings on the Solar Plexus and get your vibration in a higher consciousness level. Since your Ascendant is Scorpio ruled by Mars and Pluto.
This is usually learning to communicate in a non-violent way versus believing if I thrust my personal power and dominate you emotionally, mentally, spiritually, physically, and sexually, "I win.".
This is the win-lose mentality. Where when you're in higher consciousness it is learning to be create a win-win environment where every-one wins whether the feminine, masculine, or children.
Letting go of the control, domination, overpowering others, and thriving in personal power, versus being powerful over others and taking their personal power away through verbal, emotional, mental, spiritual, physical, sexual, or financial abuse on the Taurus/Scorpio axis.
Uranus in Taurus is in the 6th house of Health right now, which is your friends or enemies along with Scorpio in the 12th house. Your washing away karma with Scorpio in the 12th house, 4th house, and 8th house with the water signs and that means playing the rules of Saturn in Virgo and North Node Virgo in the 10th house with your Marriage obviously having some element of Virgo.
Virgo rules the 6th house of health. So why did you lose your materialism in the 2nd house with Capricorn Pluto, Saturn in Capricorn, and South Node Capricorn Transit with North Node Cancer in the 8th house. Kind of sucks I know when Pluto is in the 2nd house, but you must have emotional, mental, spiritual, physical, sexual, and financial patterns or habits you need to get rid of in relating with the masculine and feminine, and family karma since it is on the Capricorn/Cancer axis.
This conditioning of your parents through the generations how they cope with life, communicate, interact with one another.
With South Node Pisces in the 4th house of home and family, this maybe escaping life through addictions, alcoholism, entertainment, and not showing up in life, even 12th house matters of Pisces. Not being responsible for actions or behaviors. Blaming, pointing the finger, shaming, guilting, ridiculing, and someone else's fault for an event.
Uranus in Scorpio opposition Uranus in Taurus transit (Mid-life Crisis), where most of us do some major house cleaning of the 12th house, 4th house, and 8th house. Moksha clearing out all the garbage from conditioning of society, culture, family, education, spiritual/religious dysfunction and distortions passed down generation to generation that no longer serve you or your children. A passage of rights to mature, become the King at the end of your journey, where now you might be the Prince who still must do some inner work on many levels.
North Node Virgo and Saturn in Virgo in the 10th means becoming a healthy person and perhaps also has to do with your career in some fashion as well as relationships.
Venus in Scorpio is your feminine karma, Mars in Sagittarius, and Jupiter in Leo, so there are three types of women you're attracted too, and usually they probably conjunct one of these three.
Moon in Cancer is the older mature feminine and Matriarchy, so with North Node Cancer/South Node Capricorn if you just ended your relationship, it may be that your soul contract was finished with this person.
Best thing you can do is learn something new every day about relationships, parenting, communication, and finding who you are as a person, and healing yourself which the internet is filled with resources.



Moon calendar
New Moon in

Cancer
Show calendar
»
Seek users born on
Seek users by nickname