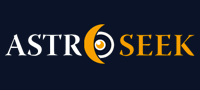 Astro-Seek.com Seek and meet people born on the same date as you ...
How do you live your Pisces Moon? - Discussions, questions
---
How do you live your Pisces Moon?
June 6, 2019 at 13:40 (UT/GMT)

Edy
How do you live your Pisces Moon?
I have a Pisces Moon with quite bad aspects to it. I can make decisions only emotionally although my Mercury is in Gemini.

Posts in topic

Edy
»
nutelina
We can´t deny our chart. Oppositely I try to understand everyone´s point...I don´t say that is easy...


Edy
»
Rosincvist
"Mutable

s can relate to karma of the learning process!"
I absolutely agree! I can learn easily some things but others are difficult for me. Hopefully, I can progress.


nutelina
Oh this is old but good point, I was wondering about that. I really dislike people who on the other hand, can make decisions like air signs do. I effin hate them

. Sorry



Rosincvist
Mutable

s can relate to karma of the learning process! We idolize Gemini´s learning however

&

are also about mental plasticity!


Edy
»
~Masha~
Thank you for your beautiful description. I´m a beginner in studying astrology and it will take some time to understand the meaning of everything you´ve mentioned. I only know that in day to day life it is difficult for me to deal with my Pisces Moon, the Venus

Saturn in 5th house, the

in Cancer and

in Capricorn



IIyyaarr13
My heliocentric chart has



so I have some of the same but not the mutable sign slant, that must have given you some tough moments.






Admiral Hill
Moon is in Pisces 6th:
- Square Mars (in Capricorn 3rd)
- Sextile Venus (in Capricorn 4th)
- Sextile Saturn (in Capricorn 4th)
- Trine Pluto (in Scorpio 2nd)
Things are deeply felt, I´m a romantic, an artist, a poet. Not a great one or anything but my free time is very Pisces Moon Party lol. Drifting. Love being by the sea, need it. I sometimes fear my emotional depths are too extreme and I can get lost in the sauce a bit. But this is all highly guarded and not readily expressed to the world, either. I crave structure at work but unfortunately have to flow and do my own thing, and finally obtained a career that caters to that for now.
So the moon for me is in my daily routines and work habits and my health. If I let myself become stressed it will affect my health, mental and physical. It can also extend to a great deal of psychosomatic illness´ I learned and have mastered thanks to understanding Astrology better.
Square Mars is everything you´d expect it to be. I even wrestle internally with the popping hot verbally and verbal sparring to it wounding me internally when it destroys everything lol. Can have emotional, intense outbursts of anger but it also very quickly subsides and doesn´t bear a grudge. Everything is just passionately intense, moving deeply and Mars provokes it sometimes. It would literally be my will/desire squaring my emotionalality and this, is accurate.
Trine Pluto gives me the ability to want and understand the emotional depths, in myself and others and also master them. I do not shy from it, though at times Pisces seems to add a layer of fog to what and why I am feeling things - I love to suss it out and study deeply. To know my inner workings, behaviors and conditions and do better, and help others in it also. I think it may lend to intense intuition and seeing ahead, and this also extends into my career and my job role. My title is "Analyst" at work and my job function is seeing ahead and acting on things I can intuitively gauge etc.
Sextile Saturn I imagine keeps it grounded, so we never get so lost in the sauce we actually lose ourselves, literally. I think it, among many other aspects, lends to a bit of reserve and caution on opening up to others and sharing my emotions freely. I like to discuss problems and come to an understanding. I think it adds perhaps some integrity to it´s business, my emotionally is touching the hard master of time and hard work - it hurts my to think of cheating, damaging others in the process. I will achieve from honest means and not cheap ones, etc and this makes me feel good and wholesome inside. I do not know if it Venus, Saturn, Mars or all of them on my Moon that make me burn inside at injustices and wrong doings done, particularly to others but it compels me to act also. Sometimes it is too painfully felt and I had to withdrawn. This may just be Pisces moon in general as Pisces is keen on withdrawing to analyse and recover itself.
Sextile Venus probably demands emotional content in my relationships, and I like to share my depths and emotions with someone I am very close and bonded too. It may lend to a demand for finer aesthetics and beauty in things, greatly appreciates it and the arts. My Venus though is retrograde so it may double down on the emotional reservations.
Living with it, for me I only know myself in it, it can be troublesome and too emotional for me to get things done clearly, but I like the depths, to feel so much it hurts and to have my own personal world in it where things are full of colour. So long as I regard it and manage it like in my daily routine and work structure, it will not suffer and my health will stay afloat.



Astro-Seek.com
System message: Post has been written by user ~Masha~, who already deleted profile on this website:
=====

"I have a Pisces Moon with quite bad aspects to it. I can make decisions only emotionally although my Mercury is in Gemini".
Moon doesn´t make descisions- any moon in any sign is a female principle and a receiver and perceiver of something outside on what your focus is on.
Your moon´s focus in 2nd house is mostly to protect yourself, what is difficult for you- as with moon uranus inconjunct in 8th house, ruled by mercury - you perceive a lot subconsiously perhaps like a flash-light-input from other people's problems you cannot sort out immediately, and perhaps often too much from outside, what overloads you and doesn't leave you your own space anymore to feel yourself clearly..
That is why your moon is in a training-you square with your saturn in 5th house - male principle house and decision house - to get you structured and trained in setting boundaries what 2nd house is also about.
Your 2nd house, where your moon is in, is ruled by neptune, who is in 10th house with saturn/neptune correspondence – you have to learn some rules and structure first, how to manage to set your boundaries, to get not overloaded and overwhelmed.



Moon calendar
Moon in

Gemini
Show calendar
»
Seek users born on
Seek users by nickname