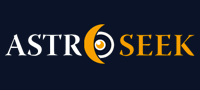 Astro-Seek.com Seek and meet people born on the same date as you ...
Do any of you ever consider fixed stars & asteroids? I do, here is why. - Discussions, questions
---
Do any of you ever consider fixed stars & asteroids? I do, here is why.

May 13, 2019 at 18:21 (UT/GMT)

Astro-Seek.com

System message: Post has been written by user Liquidized.Mind.LM3992, who already deleted profile on this website:
=====
Do any of you ever consider fixed stars & asteroids? I do, here is why.
I have quite a few prominent fixed stars / asteroids active in the natal chart, and certainly even more so transit wise which is scarier because it involves Algol with transit.
Natal.
Varuna
Pollux
Vega
Vertex
Ceres
Orcus
Procyon
Child
Dajenira
Varuna.
https://www.lunarplanner.com/astero…
Varuna conjunct Venus. I have had both major greatness and major pain in love.
Pollux.
https://astrologyking.com/pollux-st…
Pollux conjunct Sun 0 degree´s.
Pollux conjunct Jupiter 0 degree´s.
To say i have not got my vengeance would be a lie.
Vega.
https://astrologyking.com/vega-star…
Neptune conjunct Vega.
Love music, i can express in a way that seems other worldly which to some seems timid, i am not timid, but there is a delicateness expressed at times.
I do have a very practical and great mind, just not always the most structured.
Home is broken up, both parents disabled, older sister hates us, abused as child, no one supports me, mostly down to my nature.
Vertex.
https://theastrocodex.com/vertex-in…
Vertex conjunct Uranus and in 5th house.
First love died 3 years later, fated connection, i stuck with it. Scorpio.
Second love would bring out my anger, learned through hardship how to better control my emotions. Scorpio.
3rd would learn self love and confidence. Leo.
"In the Fifth House, the great tests involves the ability to act out one´s innermost nature in terms of purity of motive and in using a ´pure´´ manner the means available for the release of one´s energies.´
https://www.thoughtco.com/the-fifth…
Ceres.
Ceres in Leo takes pride in nurturing others. They are cheerful and optimistic, at least in public. They provide a living example of the self-assured personality. They have a way of infusing others with confidence as well. While they aren´t the best at nurturing emotionally, they are dedicated. Nurturing others also helps Ceres in Leo feel good about themselves, especially when they receive accolades for it. They love attention, admiration and respect. They are creative and independent, and foster these traits in others. When they feel down, they may feel inadequate and unappreciated. They help others find their creative muse and make the most of it. Self-expression is all important to them.
https://www.alwaysastrology.com/cer…
Ceres conjunct Mercury & Ascendant.
I believe my stifled childhood made me even more eager to never be tied down to non expression, especially useful with a 12th house Sun & Mercury.
According to the Ascendant conjunction though this makes me incredibly sexy to the opposite sex... apparently...
http://mychristianpsychic.com/journ…
And yes my love has always been unconditional unless i´m messed with.
Orcus.
https://astrology.richardbrown.com/…
Orcus conjunct Mercury.
https://chirotic.com/2012/09/…
Let us hope i don´t end up with mind dysfunction.
It has been said that i don´t have an accent, and if i do people usually guess it wrong.
However it is decidedly very English but unique in it´s form.
Procyon.
https://astrologyking.com/procyon-s…
Sun conjunct Procyon.
Was in the Military after great struggles from childhood, usually i do gain through friends, but i don´t actively ever seek out help.
Child.
My child is 7th house very close to the descendant.
http://mychristianpsychic.com/journ…
If i overlay my chart with my abusive fathers, his Chiron conjuncts my Child asteroid.
Dejanira.
http://mychristianpsychic.com/journ…
Dejanira is conjunct child as well as conjunct descendant.
It mentions if these two conjunct it fractures the ego, my Sun is conjunct Chiron.
If people wish to dig deep you can find many answers.
There is a whole load more but i have gone enough into my own chart here.

Posts in topic


Moon calendar
Moon in

Virgo
Show calendar
»
Seek users born on
Seek users by nickname