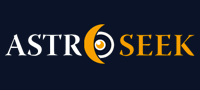 Astro-Seek.com Seek and meet people born on the same date as you ...
The 2020s - Discussions, questions
---
The 2020s
January 21, 2023 at 20:49 (UT/GMT)

Elzxy
The 2020s
This decade is highly similar to the 1990s because of how much similar astrological transits they both share.
1990-1993, 2020-2023 (Saturn in Aquarius) - 1993-1996, 2023-2026 (Saturn in Pisces) - 1996-1999, 2026-2029 (Saturn in Aries)
Pluto in Capricorn (Early 2020s), Neptune & Uranus in Capricorn (Early 1990s)
Pluto enters an air sign, Aquarius, during March of 2023, Uranus entered Aquarius during 1993 and Neptune entered Aquarius during 1998.
Neptune shifts into a fire sign, Aries, during 2025 while Pluto shifted into a fire sign as well, Sagittarius, during 1995.
Of course, they are different regarding how they will play out but they are similar in respective to the energies of yin & yang.
The Early 1990s; Socio-economic collapse, Fall of USSR, The Gulf War, the 1990 Recession, First WTC attack. This was all because of Uranus & Neptune in Capricorn causing so much turmoil in the political and economic area, similar to what we are experiencing right now with Pluto in Capricorn transit currently with all the inflation, economic and political turmoil. Also fun fact, the 1992 Rodney King riots and the 2020 George Floyd riots are very similar, both of them faced police brutality which led to mass protests because of Saturn in Aquarius.
When Saturn entered Pisces during 1993, the AIDS epidemic reached a new killer status and peak. We can see a similar case happening this year when Saturn enters Pisces with COVID making a resurgence peak since it's also residing in USA's 4th house of home. During this time we can also see issues and stuff like Cancel Culture and constant remakes and rehashes get a lot of criticism and backlash because those are all Piscean themes and Saturn will be in those issues.
We can expect some new arts, music & entertainment this year especially with Jupiter in Taurus from May, I expect a new big music movement, something big like the Hippie Movement.
Pluto will be entering Aquarius in USA's 3rd house, Aquarius is the sign of technology, humanitarian, independence. The 3rd house is about short travel, communication, intellect. Expect these areas of life to change a lot during Pluto in Aquarius from 2023-2044. That means more electric cars, cars will start to move away from the minimalist aesthetic and go towards the maximalist side but also we can see a lot of tragic stuff and changes around technology, transport, communication regarding technology in general so internet blackouts might be an issue or cyber wars.
Social media will become extremely unsafe for kids during this era, Leo is the sign of children and it is opposite Aquarius. Just imagine what Pluto in Aquarius will bring

Why did the 1990's see a huge internet boom? That's because of Uranus & Neptune in Aquarius (sign of tech). The 2020s might be like the 1990s as it will be the last decade of the internet we know today before it gets transitioned into something bigger and destructive because of Pluto (we already see this with the mainstream use of AI Art & ChatGPT). Just like how the 1990s were the last decade of analog. The 2020s will be seen as a similar decade. Sadly, the internet is going to get shittier guys, this is just the beginning. Whatever pluto touches, it's all dark, powerful and change.
The early 90's were dark because of Neptune & Uranus in Capricorn while Pluto was in Scorpio. BUT. Why was the later part of the 1990's so bright and ultra? That's because Pluto entered the happy bright Sagittarius which then popularized the cheesy upbeat trends like Teen-pop, Spice Girls, with an addition of Neptune in Aquarius that made futurism a big aesthetic during the late 90's.
And in 2025, Neptune will be entering Aries, an active energetic fire sign! Uranus will be in Gemini. During this time we can expect music, arts & entertainment to be very sporty, high-energy based, loud & aggressive since it's Aries and Neptune is the planet of arts.
Also, the economy will potentially boost post 2025 era with Pluto in Aquarius trine to Uranus in Gemini due to new technological advancements and AI revolution. Not only because of that but we are seeing an increase number in the Baby Boom generation retiring and the next biggest generation which are the Millennials will take over. There are countless talks about a recession this year, I am side-eyeing that Jupiter and Uranus transit in Taurus in the 6th house of work, illness, daily routines & Taurus being foody, materialism. A sudden big spike in pricing of food? Jupiter isn't always beneficial or good but we'll see


Posts in topic


Moon calendar
Moon in

Virgo
Show calendar
»