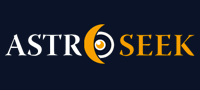 Astro-Seek.com Seek and meet people born on the same date as you ...
He proposed yesterday ... anything in the cosmos to cause this is - Discussions, questions
---
He proposed yesterday ... anything in the cosmos to cause this is
February 18, 2019 at 23:10 (UT/GMT)

Lala83
He proposed yesterday ... anything in the cosmos to cause this is
Yesterday at 630 pm my boyfriend proposed and I want to know why.... My birthday is April 11 1983. 02:08 chapel Hill NC (orange county). His is November 5 1984 1900 Guerrero Mexico.

Posts in topic
February 20, 2019 at 17:00

Lala83
»
Thank you so much for your advice! I was worried about all of that and you just gave me options....and I needed them because I don´t know anything at all about any of that stuff. No he doesn´t have any record and yes we are looking forward to a immigration attorney ?❤️?. You are a lady of light indeed
You just lit out path

February 20, 2019 at 15:26

Lala83
»
David Evans
Thank you


February 20, 2019 at 01:54

Astro-Seek.com
»
Lala83
System message: Post has been written by user David Evans, who already deleted profile on this website:
=====

That is such a beautiful story!


February 20, 2019 at 01:04

Lala83
»
DelphicSibyl
Thank you so much for looking at our stuff. No..he isn´t into astrology at all,. I wish he were! I try to explain things but it´s hard because I´m learning roo. You say October for a wedding and he´s predicting November.. close enough ?. The legal paperwork for marriage doesn´t surprise me..he´s undocumented. But we will figure out a way. Thank you again so much


February 19, 2019 at 15:52

Astro-Seek.com
System message: Post has been written by user DelphicSibyl, who already deleted profile on this website:
=====

Well Lala, congratulations on your relationship finally moving forward! Of course that transiting Jupiter on his natal Venus made him pop the question! and I also wonder if he is into astrology himself because of the horary chart (below) for the moment he chose to ask you.
I say this because all the relevant houses to a relationship matters are actioned.
In the chart he is represented by the Virgo Ascendant and its ruler Mercury which you find in the 7th. Mercury here also rules the MC, the objectives one wants to most realize in life.
Venus-Saturn in 5th has already been commented on eloquently by ladylight: he really means for better or for worse, through thick and thin.
But the thing that really blew off my mind is the Jupiter in 4th , which by the way will re-transits over his natal Venus twice more this year, in June and October (a wedding on either of those re-transits periods maybe?). The reason why he has asked now, imo, is that he sees achieving HAPPINESS (Jupiter in Sagittarius)through building a family with you – and you are the Venus in this chart – despite, and even because of the attached Saturn and Pluto. Also the minor but close aspects to Jupiter from the Leo Moon in 11th (shown in dotted line) and from the 11th Cancer North Node (not shown in the graphic but is there) reinforce this goal, the 11th pertaining to big life plans and projects, Moon and Cancer concerning home and family, with Leo in it referring to a loving domestic atmosphere.
Uranus, Neptune and Pluto in this type of chart usually tell of external factors, circumstances etc effecting favourably, neutrally or creating obstacles, to the run up and up to the point where the event in question, in your case the wedding, happens.
Of these three the one that could cause some chaos is Neptune in 7th, in connection with legal paperwork required to formalize your union. Also Uranus closeness to Mars around 8th/9th axis might spew out some stuff to be dealt with in the tax and residence status areas. I believe that they can be both overcome but they still need serious attention so that they dont come back later biting you both harder.
I will do a reading of your charts synastry later, got to go to work now.
I wish you well


Picture attachments are visible to registered users only.
(
Log in
)

February 19, 2019 at 10:11

Lala83
»
nutelina
Thankyou!


February 19, 2019 at 10:03

nutelina
»
Lala83
So nice! What a wonderful story!


February 19, 2019 at 03:27

February 19, 2019 at 02:15

Lala83
»
Lala83
I also want to say that I got signs/syncs leading up to this....even got one right after. my tarot has been pulling the lovers card and the matrimony card, my horoscope has been hinting to marriage . day before yesterday a girl come across my fb and her name was Misty Marie my best friends name is Misty and my middle name Marie ..this girl was in a wedding dress in her profile pic and I thought..hmm my name with besties name...wedding dress??? NAHHHH...and the best one is yesterday exactly one hour before soulmate got home and proposed, my kids and I were on our way for pizza..and my eldest daughter said to me out of no where....hey ma...if you marry Dilan would you keep your last name, hyphenate it or change it to his??? ..and I spun around real fast and scoffed and said that id never really thought about it...but then said that I would change my name. 636 pm he proposed while I was getting ready for work. I was stunned and shocked ...so then, after that my daughter was super excited because she "called it" lol...and when I got to work and went to production to calibrate the ph meter..playing on the radio in Spanish was a song saying would you like to marry me....the signs were all around but I didn´t pay attention..i just assumed we would never marry because we don´t have any 7th house overlays

February 19, 2019 at 01:28

Lala83
»
Awwwww thankyou so much!!!! it hasn´t been easy, but it gets better I believe. His love for me has never wavired ..no matter how much I tried to call it all off and run away lol...



Moon calendar
Moon in

Leo
Show calendar
»
Seek users born on
Seek users by nickname