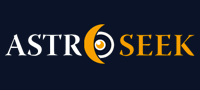 Astro-Seek.com Seek and meet people born on the same date as you ...
Synastry help - Discussions, questions
---
Synastry help
February 16, 2019 at 11:59 (UT/GMT)

brida93
Synastry help
Hi. Can someone help me with this sinastry?

I met this man last year and we are friends, is there any chanse to be something more? I am worried because of his moon and moon aspects. Thank you all.

Picture attachments are visible to registered users only. (
Log in
)

Posts in topic
February 21, 2019 at 02:50

Doublecrossed74
So, symastry charts are good to show compatibility. But, you should do a composite chart, since you have known him for a year now.


February 17, 2019 at 16:36

Astro-Seek.com
System message: Post has been written by user DelphicSibyl, who already deleted profile on this website:
=====

Hi Brida93, I would like just to make a few observations on how your respective Saturns interact between your charts and also other aspects in your birth charts.
As you probably know when you want to see which areas in your natal chart will have (which) chronic issues you look at Saturn (obviously other planets´ transits might play a big part too, but they are temporary, they move on eventually). So applying the same principle in your charts´ synastry, assuming that his birth time is correct, and in a scenario where things move forward and the relationship "happens":
Your 8th hse Saturn matters (has several meanings, here just one example: you have no choice in having to deal with chronic and very problematic inherited issues of all kinds, usually originating from your family, but we could extend to your home town and country of birth) are going to act out in his 11th of friendships, social networks and important life plans. In addition your 8th cusp falls in his 10th effecting on his aspirations, ambitions, social status etc.
His MC/10th Saturn falls in your 7th which could put you under a lot of rules, restrictions, sacrifices and limitations in your relationship, stemming probably from his all out pursue of his ambitions. Also one of the potential expressions of his 10th Moon falling in your 8th could be through his nearest female relatives and/or other very significant/influential females in his life, causing you some stress (maybe reciprocated).
Also bear in mind that for both of you all the above troubled areas will have Aquarian connotations, such as those, for example, which relate to your friendship; inner/outer and own/shared social circles/networks/entourages; individual/group projects/plans etc.
Also your synastry in your Saturn areas will still be at the mercy of Saturn transits and also those from Pluto, especially when they move in Aquarius.
There is Jupiter this year transiting your 5th and touching your North Node, also travelling in his 7th. It doesn´t last for very long but it could move things forward between you. You should also try to understand how the imminent Saturn transit effects on his natal 9th North Node. There might be some useful insights from it.
Now, having said all the above, I have also noticed that in both your charts, albeit in different signs/aspects, the same three planets, Venus, Mars and Jupiter are into a big "conference" with each other on the subjects of love, relationships, creating one´s family and dealing with spanners in their works (obviously Mars´ main concern). If you could link up those two "conferences" into one that could be a powerful way of dealing with all the Saturn stuff. It will not go away but the more awareness of both your realities and the more honesty and respect you have toward each other, the more the chances that you could be a long lasting couple.
It is not served on a silver plate and it has a lot of work, a lot of time spent grinding your teeth and commitment involved from both of you.
But even if it eventually should turn out to be just a brief, intense "flame", or a long "suffering" friendship, or nothing at all, please, please, please treasure this experience (the love you felt) and learn from it (refine your approach to a love interest, review constantly your standing point and his in the real world if the relationship is to happen and to last).
I wish you well. ?

February 17, 2019 at 13:45

brida93
»
David Evans
Thank you so much. He told me that he doesnt have idea how to show emotions and its something what he whant to change. Very often I am looking his natal or tarot and we are more and more intimate. He told me that he need time, but its not easy for me. I will try. Thank you again



February 17, 2019 at 13:43


February 17, 2019 at 06:42

Astro-Seek.com
»
brida93
System message: Post has been written by user David Evans, who already deleted profile on this website:
=====

If he doesn´t know how to show emotion, that must be horrifying for him. Be gentle.
I would say give him time, and perhaps hang out a bit. He might be going through a lot, and perhaps he doesn´t know what to do. If you are there for him while he is weakened, that is a great sign of loyalty and trustworthiness. Just my two sense


February 16, 2019 at 14:29

February 16, 2019 at 14:27

brida93
»
David Evans
Thank you for your reply. He knows that I have some feeling, he also shows similar reaction but he told me that he has some combination (he is not in relationshio) and ask me for time. So I feel completely crazy because I dont know what to do. Also I find very problematic moon oposition venus in his natal, I have feeling that he doesnt know how to show emotions ....


February 16, 2019 at 12:49

Astro-Seek.com
System message: Post has been written by user David Evans, who already deleted profile on this website:
=====

You have feelings for him, he deserves to know, and you deserve to tell him. Y´all have been friends for a year.
Best wishes




Moon calendar
Moon in

Cancer
Show calendar
»
Seek users born on
Seek users by nickname