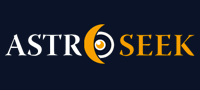 Astro-Seek.com Seek and meet people born on the same date as you ...
Difficulty moving on from relationships - Discussions, questions
---
Difficulty moving on from relationships
March 8, 2022 at 23:42 (UT/GMT)

IntoTheVoid
Difficulty moving on from relationships
I have trouble leaving relationships, even if I´m unhappy.
I end up feeling guilty, sad, sad for the other, and fear of loss.
I am also one to bottle up emotions, not being as assertive as one should be, and end up building resentment which leads to loss of attraction toward the partner.
I get to a point where I just want to be free, I don´t crave intimacy as I once did.
Sometimes after a challenging, yet reasonable talk (it´s challenging for me to speak my mind because I don´t want to cause anyone discomfort), they begin to shift a bit. But you can´t really change people. You can speak your mind, but that is all, really.
If they begin to shift, it becomes a challenge for me to figure out if I need to work on the relationship as well, despite having lost some attraction, or still go my own way...
I know astrology doesn´t really have much to do with this, most will say go with your gut, what do you value in a person, do what´s best for you, ect...
But I have north node in the first house conjunct Pluto, and South Node in the 7th house conjunct Venus, so this is a constant challenge in my life.
Right now Uranus is in my 7th house also.
But aside from my rant, I´d like to know if anyone else struggles with leaving relationships, fear of abandonment, commitment issues, ect ect...
Astrology placements or not, it´d just be nice to hear some people´s thoughts.


Posts in topic

ram_goat
»
prollygonnamakeit
Yup.


prollygonnamakeit
moreso the freedom to be yourself unconditionally and youd benefit heavily from partners who enable you and have a strong sense of self as well you water yourself down and makes you feel as they can´t really accept you for who u truly are that causes the resentment id say just chase that without fear or regret and you´d be liberated


ram_goat
»
ram_goat
maybe I spoke too soon...
Pacino has three children. The eldest, Julie Marie (born 1989), is his daughter with acting coach Jan Tarrant. He has twins, son Anton James and daughter Olivia Rose (born January 25, 2001), with actress Beverly D´Angelo, with whom he had a relationship from 1996 until 2003. He has never been married.[106][107]
Pacino had a relationship with his The Godfather Trilogy co-star Diane Keaton. Their on-again, off-again relationship ended after the filming of The Godfather Part III. Keaton said of Pacino, "Al was simply the most entertaining man... To me, that´s, that is the most beautiful face. I think Warren [Beatty] was gorgeous, very pretty, but Al´s face is like whoa. Killer, killer face."[108] He has had relationships with Tuesday Weld, Jill Clayburgh, Marthe Keller, Kathleen Quinlan, and Lyndall Hobbs.[60][109] Pacino had a ten-year relationship with Argentine actress Lucila Polak from 2008 to 2018.[110]


ram_goat
»
Luna Alba
oh I wanted to be encouraging by mentioning life path 7´s that have been successful and happy..


Luna Alba
»
ram_goat
This is probably the worst life path to have :)).
I did won the lottery this lifetime

.
This year I met a life path 7 guy...code 977. It´s probably redundant to say there was only a slight intelectual compatibility and we decided we could only be friends :)).
So not even another life path 7 gets us



ram_goat
»
Luna Alba
All very common problems with 7 lifepath...
Al Pacino.. also April 25, also lifepath 7...

Picture attachments are visible to registered users only. (
Log in
)


Luna Alba
I can relate to what you said. Not 100%, because at some point, after a time that I feel unhappy in a relationship, I usually end it abruptly or circumstances make me leave it very abruptly. It´s very strange, even to me. So I have a long history of not very long relationships. Kind of unfulfilling.
I do crave intimacy and I will crave it until the day I die, but I used to search for it in emotionally unavailable persons. Maybe I want it and unconsciously I search for it where there is none...because underneath I actually avoid it?. It´s hard to say.
I share the same life path and numero code as you...and interesting I have the Nodes in reverse: my NN is in the 7th and conj Pluto, whereas this conj occurs in your 1st for you.
So in previous lifetimes you managed to do well in partnerships, so this should come easy to you now, but in this one you have the task to be able to do well on your own, too?.
Whereas I am confortable on my own (1st house SN), but I need to learn the art of partnerships, so that´s why they always seem so hard to me?.
Bleeeah...sooo complicated.
I can only hope better and more settled days await for us in the future



Aren Levi
Your Sun, Mercury, Lilith, Fortuna in 7th house suggest your hard time leaving a relationships + that Moon, Jupiter 1st house in libra
- those are all energies of relationships connected to yours major planets.
AND in D9 you got Sun and Rahu in 7th house.
Relationships are part of you.
In the next 3 years you are basically learning and executing inteligence when it comes to relationships ( it might be pleasant and unpleasant learning )
you got this




IntoTheVoid
»
Leo_Ness
Sounds about right


Leo_Ness
Whole sign, sidereal.
Every single relationship that we create in our lifetimes (even with the checker at the supermarket) is bringing us some potential life lesson, the harder (greater) lesson - the stronger relationship.
Your natal chart with AC Libra Moon, NN-Pluto Scorpio, Lilith-Sun-Fortuna DC is bursting with need for deep personal growth to perfection that demands greatest lessons.
If relationship brakes too soon, you have a hard time moving on because you have a feeling that lesson is not finished yet and you left less developed as you could.


IntoTheVoid
»
Morena_Lu
Thank you

Workin´ on it


Morena_Lu
»
IntoTheVoid
You will overcome it with time, just try to find some peace in yourself.



IntoTheVoid
»
Morena_Lu
This is extremely accurate, thank you for taking the time to read my numerology - you are so insightful

It´s true, I need to be wild and free yet crave intimacy... Feel like I´m constantly outgrowing people


Morena_Lu
Ruler of your code is Uranus(7), your code is 257, beside this unpredictable energy of 7 that is constantly seeking freedom and some wildness..you have moon energy there(2). You don´t have some strong will, but people can not influence you easily, because you get scared and undecided. It is like you have a feeling that you are living in constant melancholy( find that song Nuages- Closer, maybe it is a perfect description of that inner feeling you have).
You don´t like to fight, but somehow Uranus brings to you unexpected situations and people.You tend to block yourself and to leave before you finish something, like it is not important for you anymore..You should try to surround yourself with positive people because they will affect you in a positive way, and you need more laugh and joy in general.
I understand that part about you when you say that is hard for you to leave someone, it is the same for me because I don´t like to hurt people, we all have feelings, we all want to love and to be loved in return. You can be alone because you are not afraid to be on your own, but here and there you want some company. When you understand how to handle that Uranus/Moon energy you will not seek more answers and you will have that peace you are searching for in others, but you often feel dissapointed when they don´t meet your needs, and it is complex for guys to understand you, maybe you are too much for them to handle.. It is like you are Alice from Closer(2004), she was beautiful and they all loved her in a way, but she remained a mystery to them and no one really knew her..



Moon calendar
Moon in

Libra
Show calendar
»
Seek users born on
Seek users by nickname