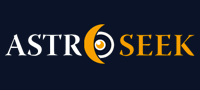 Astro-Seek.com Seek and meet people born on the same date as you ...
Cheatinginfidelity? - Discussions, questions
---
Cheatinginfidelity?
January 29, 2019 at 11:50 (UT/GMT)

Loveheart
Cheatinginfidelity?
Hello everyone!!
I need help please ..

I do not know what to think... thats so complicate, I don´t explain my situation now.

I would like to know how to recognize infidelity / treason in a conjugal relationship? Can you analyze for me, I am at the end of my nerves, i need to know

Thank you 4 ur help


▪▪▪▪▪▪▪▪▪▪▪▪▪▪▪▪▪
Image link -> Him.. [Birthchart + transit]
▪▪▪▪▪▪▪▪▪▪▪▪▪▪▪▪▪
List of aspects or synasty progressed (A=he, B=me)
▪▪▪▪▪▪▪▪▪▪▪▪▪▪▪▪▪
Birth A x Progres. B:
Birth A Aspect Progres. BOrb
▪▪▪▪▪▪▪▪▪▪▪▪▪▪▪▪▪
SunTrineJupiter0°27'
SunBi-QuintileUranus0°44'
MoonQuincunxPluto0°35'
VenusSquareChiron0°38'
MarsBi-QuintileAscendant0°23'
SaturnTrineJupiter0°18'
SaturnQuincunxLilith0°28'
UranusQuintileMercury0°38'
UranusTrineAscendant0°54'
NeptuneSquareJupiter0°47'
NeptuneOppositionLilith0°57'
S.NodeQuincunxSun0°49'
ChironSextile Ascendant0°38'
AscendantBi-QuintileMercury0°06'
MCOppositionNeptune0°13'
MCBi-QuintileVenus0°05'
▪▪▪▪▪▪▪▪▪▪▪▪▪▪▪▪▪
Progres. A x Birth B:
Progres. A Aspect Birth BOrb
▪▪▪▪▪▪▪▪▪▪▪▪▪▪▪▪▪
SunSextile Lilith0°07'
SunQuincunxMC0°46'
MoonSextile Node0°10'
MoonTrineS.Node0°10'
MercuryQuincunxJupiter0°38'
MercuryTrineUranus0°21'
VenusTrineSun0°57'
MarsQuintileJupiter0°18'
MarsSquareNode0°12'
MarsSquareS.Node0°12'
JupiterSquareSaturn0°21'
JupiterQuintileNeptune0°32'
SaturnTri-OctileMoon0°37'
UranusQuincunxMoon0°34'
UranusConjunctionSaturn0°55'
PlutoOctileSaturn0°47'
PlutoTrineLilith0°24'
PlutoQuincunxMC0°15'
S.NodeTrineSun0°31'
NodeQuintileLilith0°35'
NodeSextile Sun0°31'
LilithOppositionSaturn0°11'
ChironTrineSun0°46'
AscendantTri-OctileChiron0°32'
MCQuincunxNeptune0°46'
▪▪▪▪▪▪▪▪▪▪▪▪▪▪▪▪▪
Progres. A x Progres. B:
Progres. A Aspect Progres. BOrb
▪▪▪▪▪▪▪▪▪▪▪▪▪▪▪▪▪
SunBi-QuintileNode0°58'
MoonTrineVenus0°24'
MercuryBi-QuintileJupiter0°48'
MercuryTrineUranus0°32'
MercuryTri-OctileNode0°27'
MercuryOctileS.Node0°27'
VenusSextile Saturn0°21'
VenusSextile Ascendant0°53'
MarsBi-QuintileAscendant0°34'
JupiterQuintileNeptune0°09'
JupiterQuincunxAscendant0°02'
SaturnTrineJupiter0°32'
SaturnQuincunxLilith0°43'
UranusQuintileMercury0°13'
NeptuneSquareJupiter0°15'
NeptuneOppositionLilith0°25'
PlutoOctileSaturn0°51'
LilithSextile Ascendant0°36'
ChironOppositionSaturn0°10'
AscendantTri-OctileChiron0°45'
AscendantTrineMercury0°12'
AscendantBi-QuintileSun0°40'
AscendantOctileMoon0°36'
MCSquareMC0°53'
MCQuincunxNeptune0°04'
MCTri-OctileSun0°46'
▪▪▪▪▪▪▪▪▪▪▪▪▪▪▪▪▪
Transit aspects list (birth chart link image):
▪▪▪▪▪▪▪▪▪▪▪▪▪▪▪▪▪
Main aspects:
Transit
planetAspectBirth
planet Orb
Exact
aspect
(0° orb)
▪▪▪▪▪▪▪▪▪▪▪▪▪▪▪▪▪
PlutoSquareS.Node2°56'Find »
PlutoSquareNode2°56'Find »
PlutoSextile Jupiter0°59'Find »
PlutoTrineVenus4°47'Find »
NeptuneSquareLilith2°49'Find »
NeptuneSquareChiron4°12'Find »
NeptuneQuintileNeptune0°48'Find »
NeptuneSquareUranus3°56'Find »
NeptuneSextile Mars1°32'Find »
NeptuneOppositionVenus1°54'Find »
NeptuneTri-OctileMercury1°37'Find »
UranusOppositionS.Node4°20'Find »
UranusConjunctionNode4°20'Find »
UranusTrineNeptune4°50'Find »
UranusBi-QuintileSaturn1°39'Find »
UranusSquareMercury0°36'Find »
UranusSquareSun4°30'Find »
SaturnQuintilePluto1°53'Find »
SaturnConjunctionMars1°22'Find »
SaturnTrineVenus2°04'Find »
SaturnSquareMoon4°23'Find »
JupiterQuintileAscendant0°54'Find »
JupiterOppositionLilith0°20'Find »
JupiterOppositionChiron1°43'Find »
JupiterConjunctionUranus1°27'Find »
JupiterSquareVenus0°34'Find »
JupiterTri-OctileSun1°00'Find »
MarsSextile Lilith1°31'Find »
MarsSextile Chiron0°07'Find »
MarsTrineUranus0°24'Find »
MarsTri-OctileSaturn1°01'Find »
VenusSextile S.Node0°39'Find »
VenusTrineNode0°39'Find »
VenusOppositionChiron4°45'Find »
VenusSquareJupiter1°16'Find »
VenusBi-QuintileMercury1°35'Find »
MercuryTrineAscendant2°34'Find »
MercuryQuincunxMC1°14'Find »
MercurySquarePluto4°14'Find »
MercuryOctileJupiter1°16'Find »
MercuryBi-QuintileVenus1°56'Find »
MercurySextile Moon1°28'Find »
MercuryOppositionSun5°28'Find »
MoonConjunctionSaturn4°45'Find »
MoonTrineJupiter5°51'Find »
MoonOctileMars0°06'Find »
MoonQuintileVenus0°20'Find »
MoonTrineMercury0°11'Find »
MoonTrineSun4°55'Find »
SunTrineAscendant3°01'Find »
SunSquarePluto4°41'Find »
SunOctileJupiter1°42'Find »
SunBi-QuintileVenus1°29'Find »
SunSextile Moon1°01'Find »
SunOppositionSun5°55'Find »
▪▪▪▪▪▪▪▪▪▪▪▪▪▪▪▪▪
Other aspects:
▪▪▪▪▪▪▪▪▪▪▪▪▪▪▪▪▪
Transit
objectAspectBirth
planetOrbExact
aspect
(0° orb)
▪▪▪▪▪▪▪▪▪▪▪▪▪▪▪▪▪
S.NodeSquareS.Node2°14'Find »
S.NodeSquareNode2°14'Find »
S.NodeBi-QuintileChiron1°40'
S.NodeOppositionMercury1°29'Find »
S.NodeQuintileMoon1°33'
NodeSquareS.Node2°14'Find »
NodeSquareNode2°14'Find »
NodeBi-QuintileUranus1°56'Find »
NodeTrineJupiter4°11'Find »
NodeConjunctionMercury1°29'Find »
LilithSquarePluto4°54'Find »
LilithOppositionMercury1°26'Find »
LilithQuintileMoon1°22'Find »
LilithOppositionSun3°40'Find »
ChironBi-QuintilePluto0°28'Find »
ChironSquareNeptune4°36'Find »
ChironTrineSaturn4°07'Find »
ChironTrineMercury0°49'Find »
ChironTrineSun4°17'Find »
AscendantSquareS.Node2°07'
AscendantSquareNode2°07'
AscendantBi-QuintileLilith1°18'
AscendantSextile Jupiter0°11'
MCOctileAscendant0°53'
MCQuincunxChiron1°17'
MCOctileNeptune1°41'
MCTrineJupiter2°11'
▪▪▪▪▪▪▪▪▪▪▪▪▪▪▪▪▪




Picture attachments are visible to registered users only. (
Log in
)

Posts in topic
February 1, 2019 at 02:12

Loveheart
»
DelphicSibyl
thx u for your time and ur post.

I have already deceived someone who is so young and so upset and guilty and sad ... with experience and experience of relationships and my understanding of values is not an honorable practice for me.
Quit the person if you do not like it or talk about what tempts you but deceive someone and say that you have feelings while no ... it´s a mental problem. Lol

February 1, 2019 at 01:55

Loveheart
»
Thanks thanks thanks.
I understand more now.
Even if it´s not fun, I want the truth. He feels stuck and I do not feel like it. I dream of the day when I will meet a man who loves me for who I am and not what Im looking.
Your observations are accurate. That´s what I feel. I want now, relationships are more important for me than for him. I am really at a standstill right now, I am bad and I can not complain because it is my choice.
He likes everything that comes out of the ordinary but he is very ordinary. I feel it is not interesting for him, and every day I have to try to seduce him, to please him, to make his life rather than mine. Said like that I feel very stupid because it does nothing to him, when this man has no money he is unhappy. I hate that life for me it´s not that. I hate the routine now it kills me the routine. I´m not working right now and he´s home to me. He has a job, out of the ordinary, on call and I think he uses it to see someone who is my why from my post in the forum. It night work and more so it´s very difficult for me. He promised me so many things that never happened ... I tell myself that I do not have the right to apply that and that if I do it is ridiculous and selfish. That´s my problem. I realize that I´m happy with too little. Every mistake he makes I forgive him by telling me that people are not all perfect, but only 1 time. I am his first relationship while he is my 3rd. I was with a man before him for 10 years and I did not have that kind of problem. He does not really see anything intellectual at all. He makes mistakes ... He lost his very young mother and I feel a lack that is how he cares for me and I know it more.

I am someone who needs to have the brain "on" which does not mean to listen to the tv (what he does when he is at home). I told him what I wanted at the beginning and he knew who was throwing since threw one of his friends, he also knows my ex. He knew a lot more about me than me about him, and I do not understand that I do not like him otherwise than physically. I know he thinks I´m very pretty even if he tells me only 3 x in 2 years lol. I am really bad right now because I know what and why and that´s just stupid and that my problem. But now I do t have a job and I loose everything I have for him...

Thank you

for your time and sorry to my English because I talk in French

I understand really good but my English is very bad.


January 31, 2019 at 10:27

Astro-Seek.com
System message: Post has been written by user DelphicSibyl, who already deleted profile on this website:
=====

Hi Loveheart,
Never mind the transits, it gave me immediate jitters just looking at that 12th Venus in Virgo ruling his Libra Asc and his 8th Taurus. Also that Aries Moon in 7th doesn´t go very well for stability in relationships of any kind. Let´s say that his chart has got enormous potential to realise your worst fears. Also potentially your Mars in Aries gives you everything you need to play the same game better ?. All is fair in love and war!
I wish you well?

January 30, 2019 at 10:25

Loveheart
»
Trevor77
Hello

Birth infos
26 July 986 , 11:11 AM
Longueuil, QC, Canada
Thx you really ,


January 30, 2019 at 10:22

January 29, 2019 at 14:20

Trevor77
Posting all that, wont help!
Whats your partners Birth Info ?



Moon calendar
Moon in

Cancer
Show calendar
»
Seek users born on
Seek users by nickname