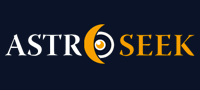 Astro-Seek.com Seek and meet people born on the same date as you ...
relationship with future? - Discussions, questions
---
relationship with future?
November 29, 2021 at 15:24 (UT/GMT)

makidal
relationship with future?
i´ve been in a relationship with my boyfriend for a year. he now wants to introduce me to his parents. i´m a bit cautious because i don´t know if the relationship has a future. we have a lot of conflicts and emotional pain, although we also have good sides. i just don´t know if the good aspects outweigh the bad. how do you see it?

Posts in topic

makidal
»
Joanna Suzanne
thank you for your kind words ☺️🥰😘


Joanna Suzanne
Don´t listen to people on astrology forum in important matters. You can trust yourself more and find trust in people you know in person.
There is a lot of people who benefit from somebody´s doubts, they can sell you stuff, it can be a purchase of readings, courses, Access to content, if not, you can get misguided and start to build strange beliefs that can cloud your perception. I tell you from experience.
We are not really meant to know the future. Maybe we can tell something, but not all.
There are other ways to see if you have a future together.


Amit11
Pls watch Lada Duncheva´s video explaining Rahu n Ketu with each other´s planets. E.g. ur Rahu sign n his planets in that sign. Also his Rahu sign n ur planets in that sign.
More example:
E.g. If his rahu in Libra n ur venus in libra then he will increase love aspects.
If ur rahu in Aries n his saturn in aries..it will be a relation of explosive criticism.
Watch her video pls. Rahu n ketu are karmic planets

November 30, 2021 at 12:32

makidal
»
Cind
thank you for your time and patience in explaining everything to me and giving me tips

i will definitely look at this and take it into consideration :)

November 30, 2021 at 11:09

Cind
»
makidal
You should look and learn about your own chart first then, see where and how you receive and give love, where your wounds are.
I have had a look at your progressed chart which is basically, as you grow older your chart changes because you learn new things and change as a person.
So, the energy of your chart changes too.
In your progressed chart you have Sun in Pisces ready to move into your 1st House of Self, self expression. I honestly think you will want to experience life more just with yourself and your own experiences. Probably why you´re thinking about if this current relationship is going anywhere. You will have more clarity soon.
Also your moon is at 28 degrees Leo, ready to end a cycle of 2.5 years in 2 months. So any emotions will be heightened at this time as you are getting ready to release and move into Moon in Virgo. It is also opposite your Mercury in 12th so your emotional world will be acting out any subconscious thoughts at this moment for another 3 months so pay attention and journal your feelings so you can reflect on them.
Moon is also squaring Pluto in 8th so anything about yourself that you tried to hide away will be at odds with your feelings and you will probably have to work through.
I would really recommend getting to know your own Natal Chart and Progressed Chart to see where changes happen. For Secondary progression you can find this here
https://horoscopes.astro-seek.com/c…
but make sure at the top you click on "Progression only"

In regards to relationships I don´t think at this time they will be what you´re deeply desiring as Venus is opposite mars in your progressed chart which will be like this until I would say you´re about 30. So all relationships will be very volatile, emotionally charged. I know this because I have had this exact aspect when I was 17 and omg I was always crying. haha

November 30, 2021 at 10:46

makidal
»
Cind
I was hoping for an answer like that, thank you dear

i am still relatively new to astrology and don´t know much about it, so i am glad for every answer. you have helped me a lot to see it from a different point of view


November 30, 2021 at 10:37

Cind
»
makidal
I can do you an analysis of your synastry but that will not help you in the long run to figure out your relationship. Astrology is just a tool to see where you can grow and how you can better understand others.
The arguments probably stem from his Moon conjunct your lilith.
When you said you come from different backgrounds and religions it makes sense as your Jupiters are squared

creating friction in beliefs and completely different upbringing.
His venus and mercury falling in your 12th is a karmic relationship for sure, I have been in this relationship before with the exact same placement but me being the planet person. He is in your life to help you access your subconscious beliefs and triggers so you can heal them and to help you open up to a mor spiritual way of living.
Saturn conjunct South node. Yet again, karmic encounter based on past life I would say you´re here to detach from old wounds relating to structure and break away from it.
Your mars in his 3rd House, again conflict in the way you speak, heated communication.
Venus on his descendant, you bring him the love he looks for in a person.
Do I think this relationship has a potential?
Maybe, if you both decide to start healing your triggers and communicating in a more compassionate ways. Astrology however is not going to help you with this you have to do the inner work yourself. Everything you get triggered by something he does or says, think, why? what has happened to me in the past that´s making me react and get triggered.
Hope this helps


November 29, 2021 at 16:38

makidal
»
Catch-22
thank you for you opinion :) the problem is that it wasn´t a priority because we come from very different cultures. his parents are still very "old fashioned" and want a woman for his son who shares the same nation and religion. that´s why it was a difficult subject...otherwise it would have looked very different.

November 29, 2021 at 16:29

Catch-22
»
Cind
I agree with Cind. If you haven´t introduced each other to your parents after a year, then looking at a synastry is not your first priority.
No relationship is free of conflicts and pain but if they define the very nature of it, it´s toxic and you should really reconsider.

November 29, 2021 at 15:38

makidal
»
Cind
thanks for your answer :) i was thinking more of synastry because it does not represent so well in my opinion

November 29, 2021 at 15:31

Cind
If you´re not sure that you see future with him then you most likely don´t. Honestly if the relationship is toxic you should leave and do some self work and healing on your own.
Or if there is just conflict (no abuse, such as mental, emotional or physical) and it´s something you´re both willing to work on together as well as on your own then you should try.
I obviously don´t know the details of your relationship so this is something you will need to figure out.

November 29, 2021 at 15:29

makidal
the synastry

Picture attachments are visible to registered users only.
(
Log in
)



Moon calendar
Moon in

Leo
Show calendar
»
Seek users born on
Seek users by nickname