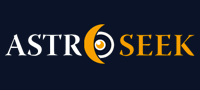 Astro-Seek.com Seek and meet people born on the same date as you ...
Forever single/ hard to find the person where your heart belongs - Discussions, questions
---
Forever single/ hard to find the person where your heart belongs

November 9, 2021 at 21:07 (UT/GMT)

Astro-Seek.com

System message: Post has been written by user Andaleross, who already deleted profile on this website:
=====
Forever single/ hard to find the person where your heart belongs
Hi,

I dont know if there is a correlation between my chart and my love life.

Its quite weird that woman say im goodlooking but it never leads to anything more than flirting even if im the assertive one and push the envelope.

It always stays at flirting but when i try to get it further for like a date it just doesnt happen. Its also my luck that most of the woman are already in a relationship but giving mixed signals etc. .

Just wanted to know if there is like a correlation. Havent really had a relationship and i find it hard to also get deep feelings for a woman.

Posts in topic
November 24, 2021 at 16:40

Bellse
"Its quite weird that woman say I´m good looking but it never leads to anything more than flirting even if im the assertive one and push the envelope." This is due to your Venus sextile Uranus. Like you said, kindling a relationship may come easy to you but maintaining is a struggle. Ask yourself why. Do you rush into things or scare the other can withstand Scorpio´s intensity. It comes off as too much in the beginning for others perhaps. You also have Venus Square Saturn. You could have a strong fear of somebody cheating or leaving you? Your assumptions may cause you to act outwardly to your partner and punish them based on your illusions. This turns them off. Do you go to desperate measures to keep somebody close to you? This may turn someone off and they lose interest.

November 20, 2021 at 05:09

Philipee32
Study sex magic

November 17, 2021 at 15:31

pantsonbackwerds
Hello :)
I use the whole sign houses and a more traditional astrological approach, so that´s where my perspective is coming from.
The most obvious thing I see from your chart is that your Venus (which represents relationships for everyone, regardless of what house it rules) is in Scorpio where it´s in detriment. If any planet is in detriment or in fall, it indicates struggles in that area. This doesn´t mean forever, but it´s definitely experienced.
Next, your Venus is squaring Saturn, which really just sucks so much when it comes to self-worth issues. Venus in hard aspect to Saturn (or in any aspect to Saturn really) makes fulfilling relationships come super slowly. Saturn withholds things, and in your chart, it´s withholding relationships. At least it has been.
BUT your moon is in your 7H in the whole sign system. A planet in a house that deals with other people (3H, 4H, 5H, 7H, 11H) can often be a representation of a person. So having a planet in your 7H is most likely signifying a partner who will be of great importance in your life, and since it´s the exalted moon, it will probably be an awesome relationship. Honestly, it´s probably this coming year and a half or so that you´re going to meet them since the eclipses are moving into your 1H and 7H axis, which almost always brings a new and significant relationship of some kind, especially if you´re single. This person will likely be a foreigner or very spiritual/religious or something (based on the moon ruling the 9H) and a long-distance relationship is possible. The eclipse on the 19th is the first of 7 eclipses in this house axis, and though it´s a partial eclipse and not as strong as a total eclipse, it´s also falling exactly on your descendant. So I think it´s probably going to be highly significant for you.
I hope this answered some questions for you! Good luck! :)

November 17, 2021 at 13:03

Cind
Hi,
Looking at your own chart can be helpful figuring out what triggers you and what you need to heal, how your like to give and receive love but this will not help you in the long run. We can´t just rely on astrology, we have to do inner work.
You have to look at your parents relationship, if they were together. What was that like? Is there a subconscious belief you´re carying with you based on their dynamic together?
Or if your mother or father have been absent, either physically or emotionally?
What is it that scares you about a commitment? Thinking you will lose freedom, being vulnerable, getting triggered by other people and seeing what you don´t like about yourself?
As you said you attract women in commitments that only flirt, what in your subconscious is attracting these women? Is it knowing that it won´t lead to anything and that way you don´t need to then open up emotionally.
Think of dating as a mirror to your inner world. We attract the people that mirror our subconscious beliefs and patterns. I would suggest journaling.
And looking at your own behavior too.
These are some of the questions you have to ask yourself and work on if you do want a relationship.


November 17, 2021 at 12:35

Astro-Seek.com
System message: Post has been written by user Antonio97, who already deleted profile on this website:
=====

I´m almost in the same situation as yours.
I have the 7th House only with the North Node. The problem of your relationships is also located in your Venus in 12th House, that makes harder finding a partner, they can be taken among some problems that could appear due to that position (I´ve lived that).
In my case I have Scorpio Moon square to a stellium in Aquarius with Mars and Venus in the 12th House.
Honestly I wish that you can be really happy and someday you find the right person for you. I understand that difficulty, I´ve never had a girlfriend.


November 17, 2021 at 11:56

Astro-Seek.com
System message: Post has been written by user La Turca, who already deleted profile on this website:
=====

I agree with all contributions above. Your chart is plutonic with strong scorpio signature. You must be radiating that intense energy in your relationships and it is something not everyone can take. I imagine once you are committed, it would be forever. It is best to embrace your chart, get to know yourself deeper so you can attract the right person for you! Good luck!

November 12, 2021 at 19:50

marazucar888
well from your big 3 I can see why.. what´s your venus sign? It´s your intensity.. the right person looking for something long term will be attracted to that. You´re also young. In your 30s you´ll see more ppl attracted to that committed, dedicated, loving,faithful aspect of yourself

November 10, 2021 at 20:29

Astrooo
Hello,
1 / you are 28 years old = you have gone through a 1st Saturnian cycle = you will capitalize on this one, and in particular for your sentimental life for the 2nd cycle
2a / Your Sagittarius Sun is framed by Pluto Scorpio (H12 # Asc) and Mars H1
2b / Mercury H12 Scorpio + Pluto Esoteric Master of H12
2a + 2b = you are a Plutonian
= you have a natural magnetism for better and for worse (see below)
3a / H7 Taurus + South Node + Venus H12 (Master of Taurus)
3b / H8 Gemini (H8 = energies from H7, including sexuality) + Mercury (Master of H8) in H12
3c / Mercury H12 = secret temperament = difficult to speak about oneself "directly"
3d / Jupiter H11 Libra = easy to find your place in the group
3a + 3b + 3c + 3d = You know how to create a link without difficulty (Sun Sagittarius H1 + Jupiter H11 libra), you probably give off a sensual magnetism (Plutonian + Taurus H7 + Venus Scorpio H12) which can intrigue / excite at first (mercury Scorpio H12 + H8 Gemini = strongs fantasms), but worry in a 2nd time.
Especially since talking about you in the 1st person is a "suffering" (Mercury H12), while you know almost instantly how to probe the people around you (Mercury H12 Scorpio + Pluto Asc and esoteric MASTER of H12).
= you "worry" your potential partners who wonder if you are not playing a double game.
A path of evolution?
Physical and spiritual journeys, despite its not a natural way for you.
Read the adventures of Ulysse and draw conclusions for your relationship with the feminine (Circe, Calypso, the Sirens, Penelope).
Good trips for your next 28 years (2nd Saturnian tour), with a stop for the 3rd Jupiterian tour (your Master, you are Sagittarius) at 3 * 12 = 36 years old.

November 10, 2021 at 15:48

cubic
»
lunarreturn
"If you ask me, instead of thinking about relationships, first listen to your own wishes and figure out what you want. I hope you can find the love you are looking for after that :)"
I tend to agree with that part. That mindset of seeking either leads to nothing or a relationship that is one of those bad ones. Best ones happen when one finally gives up and focuses on personal goals, fitness etc.

November 10, 2021 at 15:42

lunarreturn
hey, your 7th house looks empty. relationship and marriage. being empty symbolizes independence and you may need to shape it too. There is only a lunar node. The lunar nodes are also a bit of a challenge. The scenario may change according to other planets in your chart. If you ask me, instead of thinking about relationships, first listen to your own wishes and figure out what you want. I hope you can find the love you are looking for after that :)



Moon calendar
Moon in

Gemini
Show calendar
»
Seek users born on
Seek users by nickname