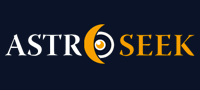 Astro-Seek.com Seek and meet people born on the same date as you ...
Breaking up for good? - Discussions, questions
---
Breaking up for good?
September 27, 2021 at 06:29 (UT/GMT)

gerdahagge
Breaking up for good?
I have been writing here before, since I´ve tried to break up and end this relationship that has been lasting for 5 years. We live together with his kids, and i moved into their house 3,5 years ago and formed my life with them. That´s why it´s such a big deal to just leave for good.

I also still love him, why it´s even harder. I tried to break up several times and am waiting for the right time, where i have the strength.

I´m wondering if this is a good period for us to breakup? Will i be able to look forward and not regret myself and going back again like i´ve done 12 times already? Will he move on, or will he contact me if i leave?

All i´m asking is if it is seen in our astro chart if this is a good time to end it for good, and not like all other times when we just took a pause?

Posts in topic
September 29, 2021 at 09:14

gerdahagge
»
Northerneuropean
Has he hardened his hart with me, or after his previous heartbreaks?
Your are right; he was so in love with me from the beginning and gave everything. He feels that he didnt get anything back from me. He lost one of his kids to the mother and he feels that he is in stress all the time. He wants his children to be welcome in the house anytime, to live with us full time if they want to. He wants harmony in the house. I accept his children, but dont want them to live with us full time.
That´s why he is dissapointed and hardened his haert towards me. The only way for me is to never say anything bad about his children, always come secondly, while the grown up children come first. I´m pieces and i need attention and love. I dont feel that from him, because his whole life is about his children who are 19 and 16 years old. I thought it would get better the older they get, but it only gets worse.
I try so much to change, not to say anything about the kids, adapt, i live in their house....i really feel that i´m a prisoner. I can not say anything anymore, while he asks lots of things from me. Not to have friends or talk too much with my mother and so on. He is extremely controling towards me.
I know that the only way is to leave, so that he MIGHT change, or at least think about what he really wants in life. I think that love is not important for him. He just needs a woman to live with him and his children, but he has no interest in doing fun things with his woman, no romance...nothing! He was exactly the same with his ex wife and 2 ex girlfriends.
But this is an astrology site, so i´m wondering about it from an astrologically view. Psychologically, i already know.

September 28, 2021 at 07:01

Northerneuropean
»
gerdahagge
I think the problem isn´t incompatibility. The problem is he has hardened his heart. And that is the real problem! The biggest of all. It can only be opened by someone who is open to him, with a love. Maybe you are the only person who can do it if you are not completely closed. Yes, a person can change drastically, even for the worse. You need to know why. It is the path of healing - to know the reason.


September 28, 2021 at 06:41

gerdahagge
»
Northerneuropean
I guess i think its so hard to leave, because i´ve tried so many times before and i have been through so many separations and since i´m piecs and extremely weak, it´s even harder for me. I guess i see some really good things in this man, like loyalty, stability, he takes care of me and his family, maturity and a nice house by the ocean.
I think i got used to this life, like if he was my father, who died in my early age.
Even if he is mean to me, tells me really awful things when he is mad, like i´m a whore and stupid....i dont even react on it anymore. He doesnt want me to spend too much time with my mother of my friends. He just likes that i´m with him and his family. Because of all our fights i found a small apartment just in case and this is something he just doesnt accept, even though every time we fight he tells me to leave! No matter what i do for him and i change myself, it´s never good enough. I feel that he takes me for granted now, which he of course didnt from the start. He chased me for years and wanted me no matter what. How is it possible for a person to change this much? His love must definitely be gone, or he just became an evil

September 27, 2021 at 13:56

Catch-22
»
Northerneuropean
This is wisdom.
It´s the point to get them there they want to change, because without their free will, nothing will last. My personal experience is someone really needs to crash to get there. All good advice will be in vain if people are not in a state they want to change.
As a partner, you need to know when to cut your losses and when to keep a line in the pond. That´s extremely difficult and it depends on the partner´s strength too.
I´m quite lucky my wife was out of her burn out when I crashed. It may have been very different now.

September 27, 2021 at 12:39

Northerneuropean
»
gerdahagge
Sometimes the reason we want to end a relationship is because the other person is hardened (not just against us, but against the whole world) and is completely negative about everything. And then everything he touches becomes negative, immoral and so on. Even the greatest wife will not help him there. But if he changes, things can be different. Sometimes bad astrological aspects with a good human heart can do more good than good astrological aspects in combination with a degraded heart condition.


September 27, 2021 at 11:48

Catch-22
»
Aren Levi
Now this I understand. In our village a couple divorced because he drank too much. We know she still loved him, but to protect herself and their children, she needed to get away. And he didn´t even beat them, just took all the money and went to the pub.
I don´t say this is the same, but I can come up with different kind of situations where separation is necessary and goed over love. Love doesn´t conquer everything, despite the cliché...

September 27, 2021 at 08:32

Aren Levi
»
gerdahagge
i think it is healthy you write it all out to stranger
interesting you named firstly all the bad stuff
thats the first sign you really want to leave him
from what i have read, i would leave him if i were you ... you got a lot of pisces in sidereal chart so i can see you are "fairy tale romantic"
bytheway, red wine once per week is healthy

or every day in small doses
I think you should relaize it is better to be alone for a while before you find a new one, then to be in a toxic relationship.
Give your self some self love and respect yourself more

September 27, 2021 at 08:24

gerdahagge
»
Aren Levi
I want to end this destructive relationship, because we fight all the time about his children, he is a narcissist and i am a borderline. We just cant talk and have normal quite conversations like other adults. If i dont think or do as he likes, then he punishes me by not talking to me for several days. He wants me to beg and change myself in all different ways. Not drinking wine or any alcohol, love his children as if they were mine, not to have any contact with my mom or brother or my friends, who he finds to be stupid all of them.
He is really mean and calls me ugly words. That´s why!
But as long as i´m the way he wants me to be, then he gives me allt he love and kindness in the world. He is generous, loyal, helpful and very stable and nice. But unfortunately his bad sides come up to often lately. I think that he lost his love for me for the last year. But he doesnt want to talk about it.

September 27, 2021 at 08:10

Aren Levi
I am confused by all of this
why do you want to break up if you love him ?
Or are you afraid to be alone, so you stay with him ?

September 27, 2021 at 07:55

gerdahagge
»
s81
Thank you :)
So this month is not yet a good time for me to leave, but beginning of november is!?
I really dont want to feel more pain from this destructive relationship. But i also know that i will feel as much pain also when i end it, so i dont know which pain is the best!
Will he also be in shape in the beginning of november? Or when is it a good time to move on from his side? I dont want him to move on before i do, i would die if he finds an other women pretty soon after the breakup. I know it´s immature thinking, but i cant help myself.

September 27, 2021 at 07:22

s81
Well, generally when you end a relationship you don´t want that decision to be reviewed, it´s enough suffering to split once right? If you passed through that pain many times as you said, I guess you really don´t want to repeat the process of splitting and came back again. If that´s the case, take into account that Mercury (which rules your 7th house, partners) is currently stationary and will be retrograde big part of October, and after that it will be opposing Chiron for the rest of that month.
So, to reduce the chance of revisiting the decision in the future due to the retrograding Mercury and the extra pain of the opposing Chiron, you can monitor those movements up to it´s completion in the first weeks of November. By that time Mercury will be in square to Pluto hah, sounds painful but constructive at least looking towards the future (Pluto does not destroy, it deconstruct what´s wrong, removes what´s rotten, purifies).
Btw, currently there is an applying grand trine at 7th degree of the air signs involving Mars, Saturn and Lilith (True, with 3 degrees of orb, and partile with Mean), not a coincidence your are posting this right now.

September 27, 2021 at 06:43

Catch-22
It would help to see the charts...



Moon calendar
Moon in

Taurus
Show calendar
»
Seek users born on
Seek users by nickname