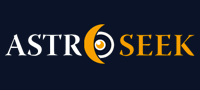 Astro-Seek.com Seek and meet people born on the same date as you ...
Taurus male and Virgo female - Discussions, questions
---
Taurus male and Virgo female
July 25, 2021 at 18:03 (UT/GMT)

Sis999
Taurus male and Virgo female
Any thoughts are much appreciated…

I've never dated a Taurus before as I've tended to be attracted to Leo's and Aries men. But a Taurus man came into my life and I feel very comfortable around him. However I can't figure out his emotions. I've told him I like him and I wouldn't spend time with him, if I didn't. Just how I am. We live about 65 miles apart so I wouldn't even bother if I didn't like seeing him. We text a lot, FT and do activities on the weekend BUT

He's not said one word about liking me
I've heard everything (good and bad) about his friends but not met them
He's shared family news and photos
I've met his kids
He gives me a kiss on the cheek ONLY

I feel like I don't know where I stand and he's not going to tell me, so why bother asking

Is this how Taurus move and operate? I feel honestly like he doesn't like me. I don't know. But again, if I ask he won't say one way or the other. I tried and all he said was: see you next weekend????

Posts in topic

Sis999
»
viv
😌
👍🏽


viv
Let him take his time!


Sis999
»
Sis999
One of the actions a Taurus does if they're into you: make time for you even if busy. Even if they can squeeze an hour.
Well I was a tad doubtful and was thinking about weekend plans with my Taurus. The Virgo needed clarity.
He (Taurus) made it clear he'd prefer to be with me, if not for this "prior" commitment. And proceeded to shower me with communication and sharing of information.
Me: 🥰🥰🥰🥰🥰🥰
This Taurus got me 😌


Sis999
»
Sis999
My Houses (I know I'm a difficult Virgo so I appreciate him):
1st House starts at 2° Scorpio
(Containing Moon and Jupiter)
2nd House starts at 0° Sagittarius
(Containing Neptune)
3rd House starts at 3° Capricorn
4th House starts at 9° Aquarius
(Containing Mars and North Node)
5th House starts at 12° Pisces
6th House starts at 10° Aries
(Containing Chiron)
7th House starts at 2° Taurus
8th House starts at 0° Gemini
(Containing Saturn)
9th House starts at 3° Cancer
10th House starts at 9° Leo
(Containing Sun, Mercury and Venus)
11th House starts at 12° Virgo
(Containing Pluto)
12th House starts at 10° Libra
(Containing Uranus)


Sis999
»
Sis999
Mine:
Sun in 4° 39´ Virgo
Moon in 29° 2´ Scorpio
Mercury in 0° 58´ Virgo (r)
Venus in 4° 53´ Virgo
Mars in 12° 49´ Aquarius (r)
Jupiter in 28° 22´ Scorpio
Saturn in 6° 6´ Gemini
Uranus in 11° 32´ Libra
Neptune in 0° 22´ Sagittarius
Pluto in 28° 36´ Virgo
North Node in 13° 16´ Aquarius (r)
Chiron in 13° 7´ Aries (r)
Ascendant in 2° 21´ Scorpio
MC in 9° 44´ Leo


Sis999
»
nutelina
Definitely a huge learning curve for me. I'm super open and lay everything out there. What you see is what you get. He reminds me in his way: "there you go again, sharing."
LOL!


nutelina
»
Sis999
>What's on the other side of this veil?!
You´d like to know don´t you?

From my limited ideas about relationships I´d say respect your Venus, it is in earth sign. However your rising is in Gemini so his Sun would be in your 12th house... House of hidden enemies.
But Sagittarius is your descendant..

I have a feeling I´m going to learn something from this...


Sis999
»
nutelina
That I'm realizing. I've been dating fire signs my whole life. Even one Sagittarius (not my type). They are very passionate. I've been spoiled, in the expressing of feelings department. Honestly I thought until he offered to say when his exact birthday is, I shouldn't ask. The reason I backed away from asking was he mentioned one of his kids being with his ex on their birthday. I asked when it was, very casually. I got the sense, he didn't want to share that. Private, possessive and evasive.
What's on the other side of this veil?!


nutelina
Haha, if you are used to Aries or Leo, then Taurus will be different. For the long run, I´d choose easy and comfort.
Maybe you can get his birthday.


Sis999
»
ram_goat
:)))
Structured. He is that. If nothing else, I know exactly where this man is no matter what time of day. If it changes … he texts saying where he's going.
I've got nothing else to do. I'll see what comes. We met during Covid when social distancing was still the rage and if we go back into semi-social distancing; we know how to work each other's schedules.
Thanks for the feedback. Side: I decided to do my own thing this weekend. And he too. But we're still texting. I don't feel stressed that he's doing something else or hanging with someone else. No worries on that end.
Just wish he was more "emotional" with me. But it'll take time. I get it.


ram_goat
»
Sis999
Allowing him to lead his very structured life.
That´s something you´de better get used to with Taurus.
But once they find their place of security, emotionally and in their lifestyle,
another side of them will come out. Just have to be patient enough to get to that place with them.
Taurus and Scorpio are *the* shyest of signs, but Taurus even more so than
Scorpio. They conceal their shyness with staunchly conventional social behavior, and avoiding (or hiding from) the weird side of life, at least outwardly.


Sis999
»
ram_goat
Thank you. Seems so confident I automatically assumed a very outgoing personality. But yes, he does seem shy at certain times. I'm definitely the more outgoing, naturally social. I've always been the bolting one! But… for reasons I can't explain finding myself giving him more opportunities. Our physical distance helps me to focus on other things. Allowing him to lead his very structured life.


ram_goat
Taurus is the shyest sign and very fearful of getting hurt. patience now will pay off later. If he´s got kids, then it sounds like his life is a bit more complicated than yours. Taurus seeks stability and permanence. You are probably in the phase of the process in his mind where he´s thinking about how to integrate you into his life. Wait for him to figure out the answers for himself. If you push, he´ll probably bolt, or as the old saying goes, mess with bull and you´ll get the horns. If you want to move things along, try to appear stable and secure and well grounded, in your personality and in your lifestyle. In that way you can passively help him make up his mind, but don´t try pushing a Taurus into a decision. They are immovable objects before they make up their minds and after. If you really like him, calm down, give him every reason to choose you, and eventually he will. Start over-thinking it and you are bound to F it up.



Moon calendar
Moon in

Leo
Show calendar
»
Seek users born on
Seek users by nickname